[Re]Commencement Speakers
Keynote Address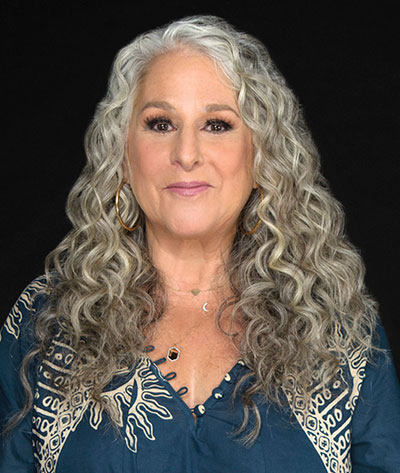 Marta Kauffman '78, H'20
Marta Kauffman '78, H'20, the visionary creator behind the iconic series "Friends" will speak at [Re]Commencement.
Kauffman will be recognized along with fellow 2020 honorary degree recipients, Jewish cultural scholar Ruth Calderon, artist Howardena Pindell, and philanthropist and humanitarian bridge-builder Alan Hassenfeld as part of our long-awaited celebration of the Classes of 2020 and 2021.
Class Speakers
Jainaba Gaye, Heller MA'21
Jainaba earned her master's degree in conflict resolution and coexistence from the Heller School in February 2021. During her time at Brandeis, she was involved in on and off-campus field-related activities such as taking on leadership roles and attending peacebuilding conferences.
After graduating, she went on to work with organizations like Mercy Corps and Mediators Beyond Borders International (MBBI), doing research in areas of governance and conflict, as well as writing and working as a consultant.
Victoria Richardson '20
Victoria double majored in African and African American studies and women's, gender, and sexuality studies, and minored in education. Using the knowledge gained from these areas of study, she wrote a senior thesis titled "Black Girl Too Fast Too Furious: Black GirlHood & The Carceral Continuum." Outside of the classroom, Victoria was captain of Poetic Justice, Brandeis' only national competing slam poetry team, and captain of Platinum, Brandeis' co-ed step dancing team. She also worked at Lemberg Children's Center supporting the development of our community's infants and toddlers.
After Brandeis, Victoria went on to get a master's degree in education at Columbia University Teachers College. She is now a 6th grade English language arts teacher at Fannie Lou Hamer Middle School back in her hometown of the Bronx, New York, and her goal is to continue to educate and empower the youth: our future.