FCAS Fellowship Program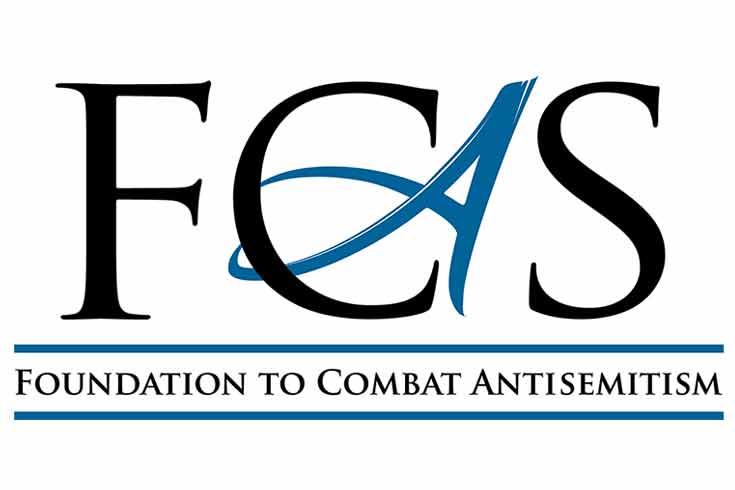 Becoming a fellow with the Foundation to Combat Antisemitism (FCAS) is a pathway to be an effective ambassador for change. Designed for any Brandeis student or recent graduate who is interested in combating antisemitism and addressing other forms of hate. This paid fellowship provides students the opportunity to work with the Foundation's research, development, social media, and community outreach departments. Fellows work on projects and initiatives with the Foundation while gaining experience in professional advocacy work.
Read the Brandeis Stories feature about the fellows fighting all forms of hate.
Background
As part of the Robert Kraft Family-Brandeis Initiative on Antisemitism, the Foundation to Combat Antisemitism (FCAS) and the Vic '63 and Bobbi Samuels '63 Center for Community Partnerships and Civic Transformation (COMPACT) are proud to present the FCAS Fellowship program. Open to undergraduate and graduate students, the FCAS Fellowship program offers an exciting opportunity to learn how to combat contemporary antisemitism and engage diverse communities in addressing hate. 
Antisemitism is on the rise globally, in the United States, and on social media. As an FCAS Fellow, you can make a difference. Over the course of this program, you will gain important skills, deepen your understanding of strategies to challenge hate online and around the world, and develop a professional network that will support you in becoming an agent of transformative social change.
This is a paid fellowship. Summer fellowship will be for 8 weeks, with students working with FCAS full time. Spring and Fall fellowship will be for 12 weeks, with students working 10 hours per week with FCAS while participating in supportive co-curricular programming at COMPACT. Undergraduate student fellows will receive an award of $3,160 and graduate student fellows will receive an award of $3,640. 
The Fellowship
FCAS recently launched the Stand Up to Jewish Hate campaign, which leverages all forms of media to raise awareness about the modern hatred Jews face and build empathy and solidarity with American Jews in a way that creates positive momentum. The campaign included television advertising, billboards, and social media influencers advocating for people to post and share # 🟦 as the universal symbol for combating antisemitism.
This fall, FCAS will focus on bringing its campaign against antisemitism to an even broader audience, while connecting with specific communities and audiences. FCAS Fellows will have opportunities to support the development of new advertising, events and convenings, social media campaigns, and additional engagement with partners.
Students should plan to work with FCAS for 10 hours/week, while participating in supportive co-curricular programming at COMPACT.  While there is some flexibility in regard to hybrid work arrangements, undergraduate and graduate student fellows will be expected to be onsite at the FCAS, inside Gillette Stadium, in Foxborough, MA, at least 80% of their time over the course of their fellowship (i.e., either one day for 8 hours or two days for 4 hours).
---
Meet the Fellows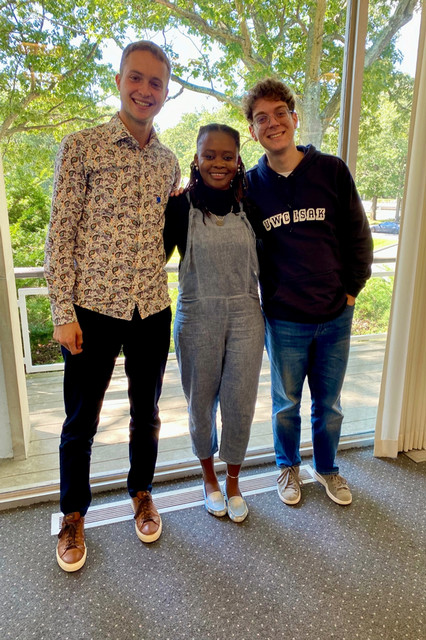 Left to Right: Koby Gottlieb, Fatoumata Jaiteh, Gui Azeredo Santos.
The fall 2023 cohort of FCAS Fellows is the third cohort to join in a movement to combat antisemitism and address hate. In working with the Foundation during their semester, these fellows receive hands-on professional experience in making meaningful impact.
Learn more about our current and past fellows here!
Read the Brandeis Stories feature on the fellows fighting all forms of hate.
---
Application Process
The application for Summer and Fall 2024 will open in February 2024.
Materials Needed
Completed online application
Transcript (unofficial is accepted)
Resume
One letter 

of recommendation required from Brandeis faculty or staff
Timeline
March 1, 2024 | Application deadline 
March 5, 2024 | COMPACT begins interviewing eligible applicants
March 15, 2024 | FCAS begins interviewing semifinalists
March 27, 2024 | Summer and Fall 2024 cohorts announced
Get Connected
If you're interested in becoming an FCAS Fellow, or want to learn more: join the interest list, or contact Deyja Gentile, Assistant Director for Fellowships.