Boris Berman, piano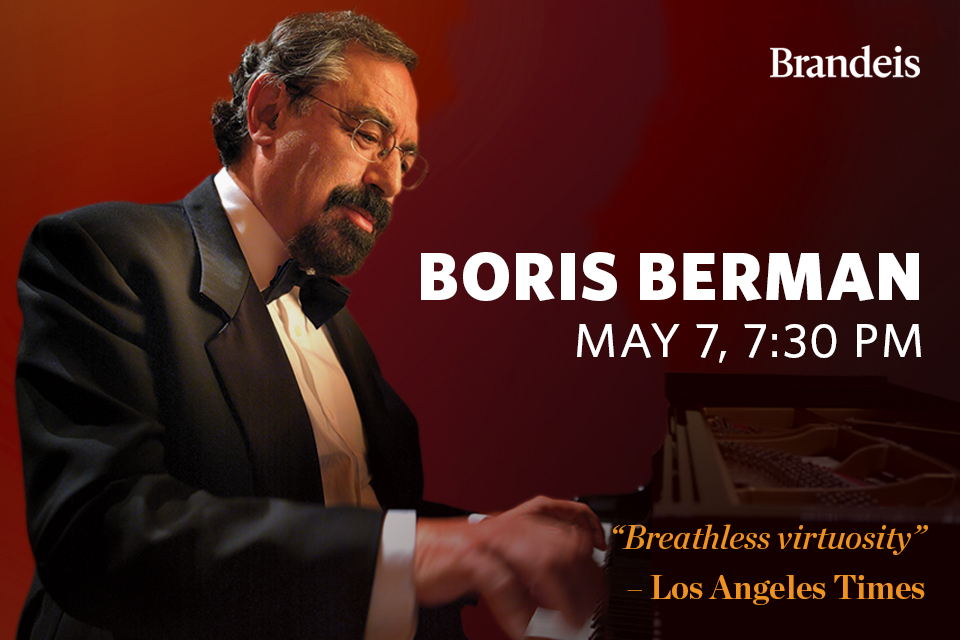 Photo Credit: Oleg Kvashuk
Brandeis University Initiative Against Antisemitism:
A Benefit Concert with Pianist Boris Berman
Acclaimed pianist and Yale University School of Music Professor of Piano Boris Berman will launch Brandeis University's Initiative on Antisemitism with a free concert featuring the music of Johannes Brahms, J.S. Bach and prominent Ukrainian composer Valentin Silvestrov on May 7, 2022. This initiative aims to serve as a critical resource to higher education: it will assist university leaders to better understand antisemitism; minimize the emergence of antisemitic incidents and behaviors on their campuses; and share best practices for addressing the impact of antisemitic acts when they do occur.
"We feel so honored to have Professor Berman's recital mark the launch of the Initiative on Antisemitism," said Ronald Liebowitz, president of Brandeis University. "His artistic expression reflects a freedom that underscores the importance of checking antisemitism on university campuses; the failure to do so leads to an illiberal environment for learning, which threatens the very values of the scientific, artistic and creative endeavors that higher education holds so dear." 
CONCERT DATE and VENUE 
Saturday, May 7, 2022 | 7:30 p.m.
Slosberg Music Center at Brandeis University
415 South Street, Waltham, MA 02453
FREE with advance reservations
PROGRAM
Chaconne in D minor for the left hand, from 5 Studies Anh.1a/1
J.S. Bach/ Johannes Brahms 
Sonata No.2
Valentin Silvestrov 
Variations from the string quintet op.18
Johannes Brahms
Variations on the original theme op.21 No.1
Johannes Brahms 
Variations on a Hungarian theme op.21 No.2
Johannes Brahms
ABOUT THE PERFORMER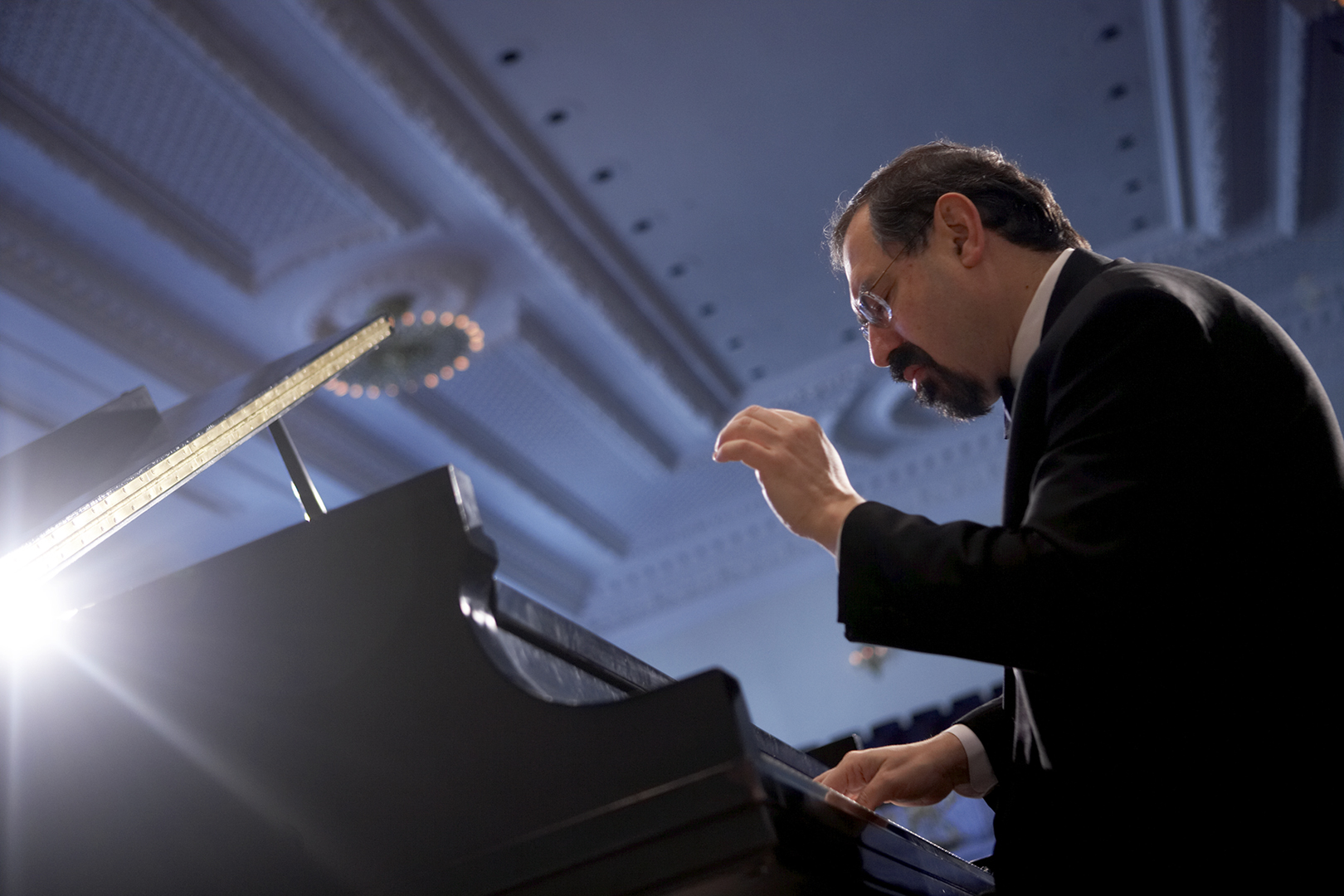 Boris Berman is regularly performing in more than fifty countries on six continents. His highly acclaimed performances have included appearances with the Royal Concertgebouw Orchestra, the Gewandhaus Orchestra, The Philharmonia (London), the Toronto Symphony, Israel Philharmonic, Minnesota Orchestra, Detroit Symphony, Houston Symphony, Atlanta Symphony, St. Petersburg Philharmonic, and the Royal Scottish Orchestra. A frequent performer on major recital series, he has also appeared in many important festivals.
Born in Moscow, he studied at Moscow Tchaikovsky Conservatory with the distinguished pianist Lev Oborin. In 1973, he left a flourishing career in the Soviet Union to immigrate to Israel where he quickly established himself as one of the most sought-after keyboard performers. Presently, he resides in New Haven, USA.
A Grammy nominee, Mr. Berman's recorded all solo piano works by Prokofiev and Schnittke, complete sonatas by Scriabin, works by Mozart, Weber, Schumann, Brahms, Franck, Shostakovich, Debussy, Stravinsky, Berio, Cage, and Joplin. Most recently French label Le Palais des Degustateurs released Boris Berman's recording of Brahms's Klavierstücke and Brahms's chamber music CD with Ettore Causa and Clive Greensmith.
In 2000, the prestigious Yale University Press published Professor Berman's Notes from the Pianist's Bench. The book has been translated to several languages. In November, 2017 Yale University Press has published the newly revised version of the book electronically enhanced with audio and video components. In 2008, Yale University Press has published Boris Berman's Prokofiev's Piano Sonatas: A Guide for the Listener and the Performer. Boris Berman has also been an editor of the new critical edition of Piano Sonatas by Prokofiev (Shanghai Music Publishing House).
In 2021-22, Boris Berman is performing and teaching in Austria, Belgium, France, Italy, Portugal, Spain, and the USA. Learn more at borisberman.com.