What We Do
Off-Campus Student Support
Photo Credit: Boston Design Guide
The Dean of Students Office works closely with community partners to support off-campus students. Waltham, Massachusetts is home to historical landmarks, schools, parks, restaurants, residential living. With a population of more than 62,000 residents, Waltham is a great place to live.
Prizes and Awards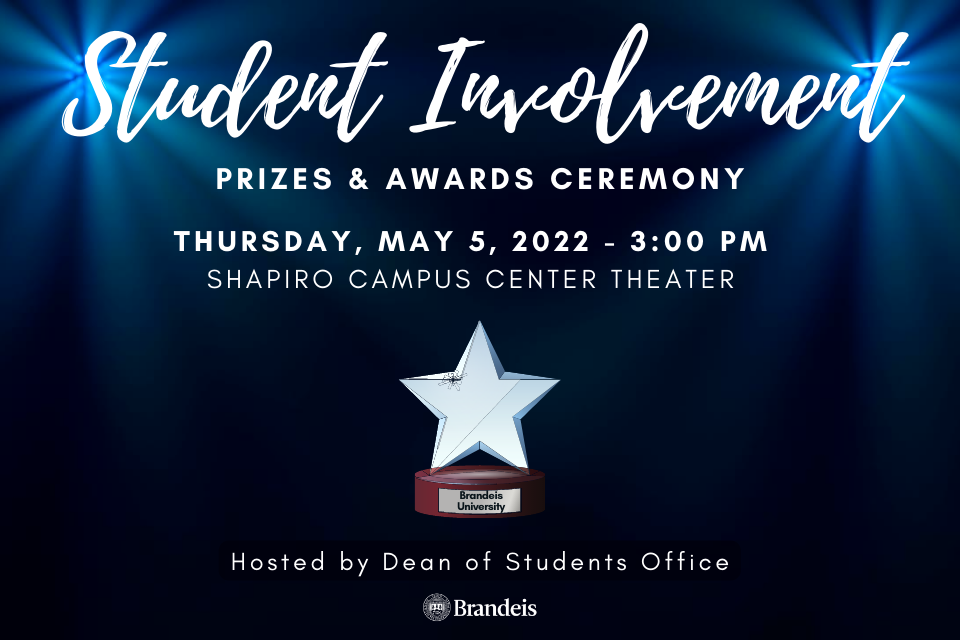 Each year, undergraduate students who have made outstanding contributions to the Brandeis community are selected to receive prizes and awards in recognition of their campus involvement.
For Seniors
Senior Traditions
The Brandeis campus is home to exciting programming and traditions that celebrate your final year as a Brandeis student and welcome you into the alumni family. Make your senior year a memorable one by participating in community events throughout the year including Senior Week, Senior Class Gift and Commencement.