News
Education Program News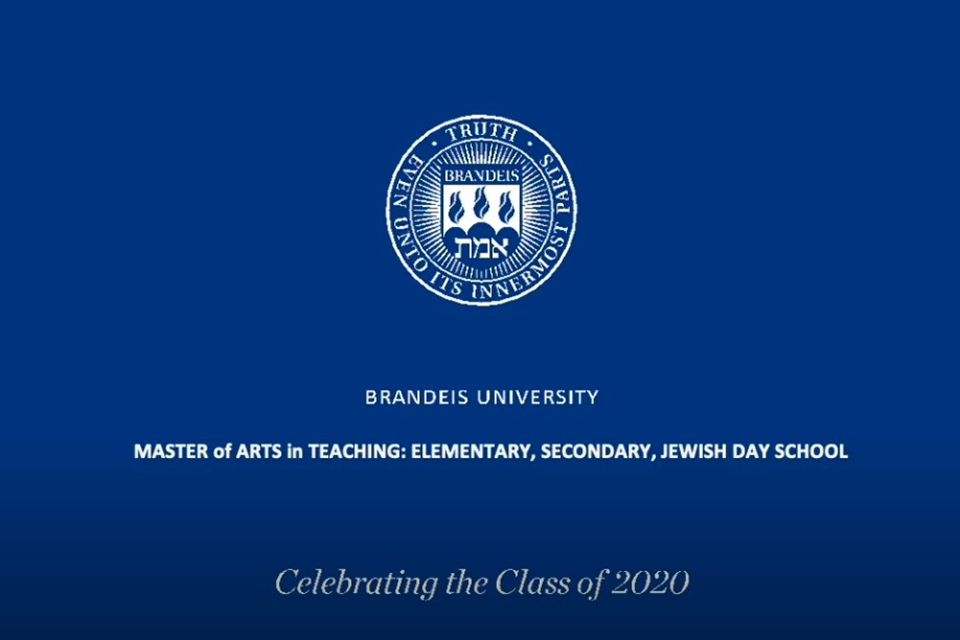 July 2, 2020
The Master of Arts in Teaching Program celebrated graduates with virtual events on July 2, 2020. Watch the
celebration videos
.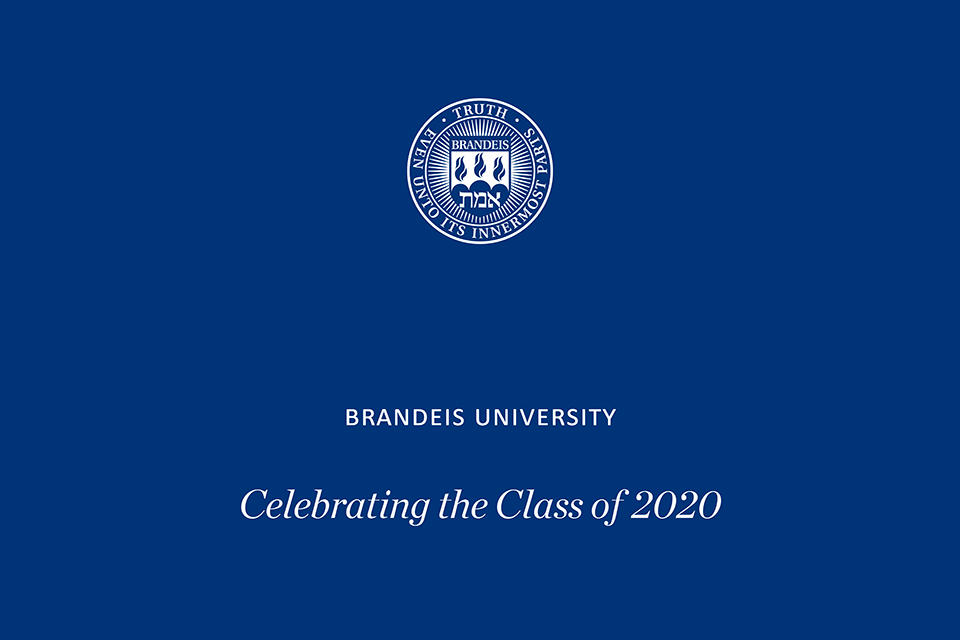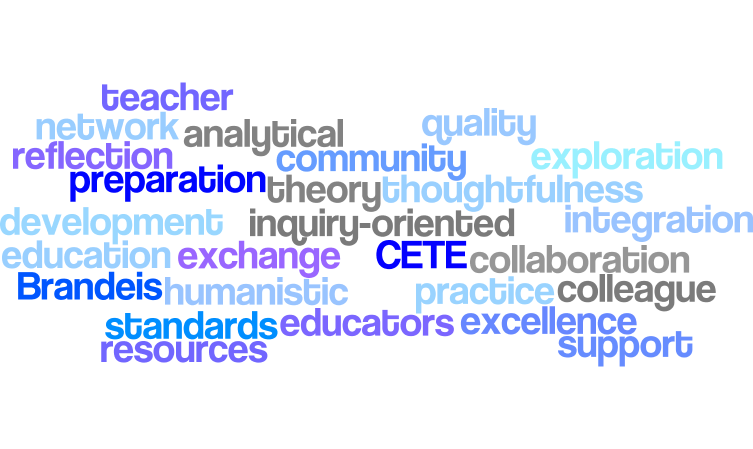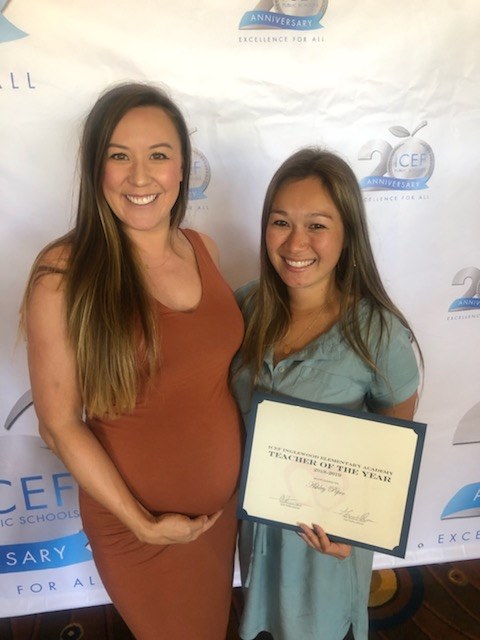 Ashley Peper Named 2018-19 Teacher of the Year
August 28, 2019
Congratulations to Ashley Peper, member of Cohort 4 of the Brandeis Teacher Leadership Program, for being named the 2018-19 'Teacher of the Year' at ICEF Inglewood Elementary Charter Academy in Inglewood, CA. We are so proud of you and all that our teacher leaders are able to accomplish!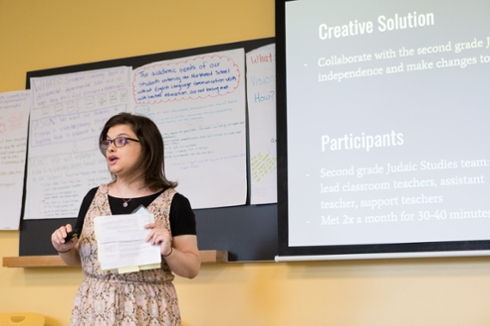 2019 Teacher Leadership Presentations
July 18, 2019
On Thursday July 18, Cohorts IV and V of the Brandeis Teacher Leadership Program came together for the final day of the program's summer 2019 session. For the past three weeks, both groups have taken intensive classes exploring topics such as leadership and authority, assessment, school culture and more.
On this last day, Cohort IV presented the initiatives they implemented in their own schools while instructors, coaches, special guests, and members of Cohort V listened. This was followed by insightful reflections, a wonderful luncheon, and many heartfelt goodbyes.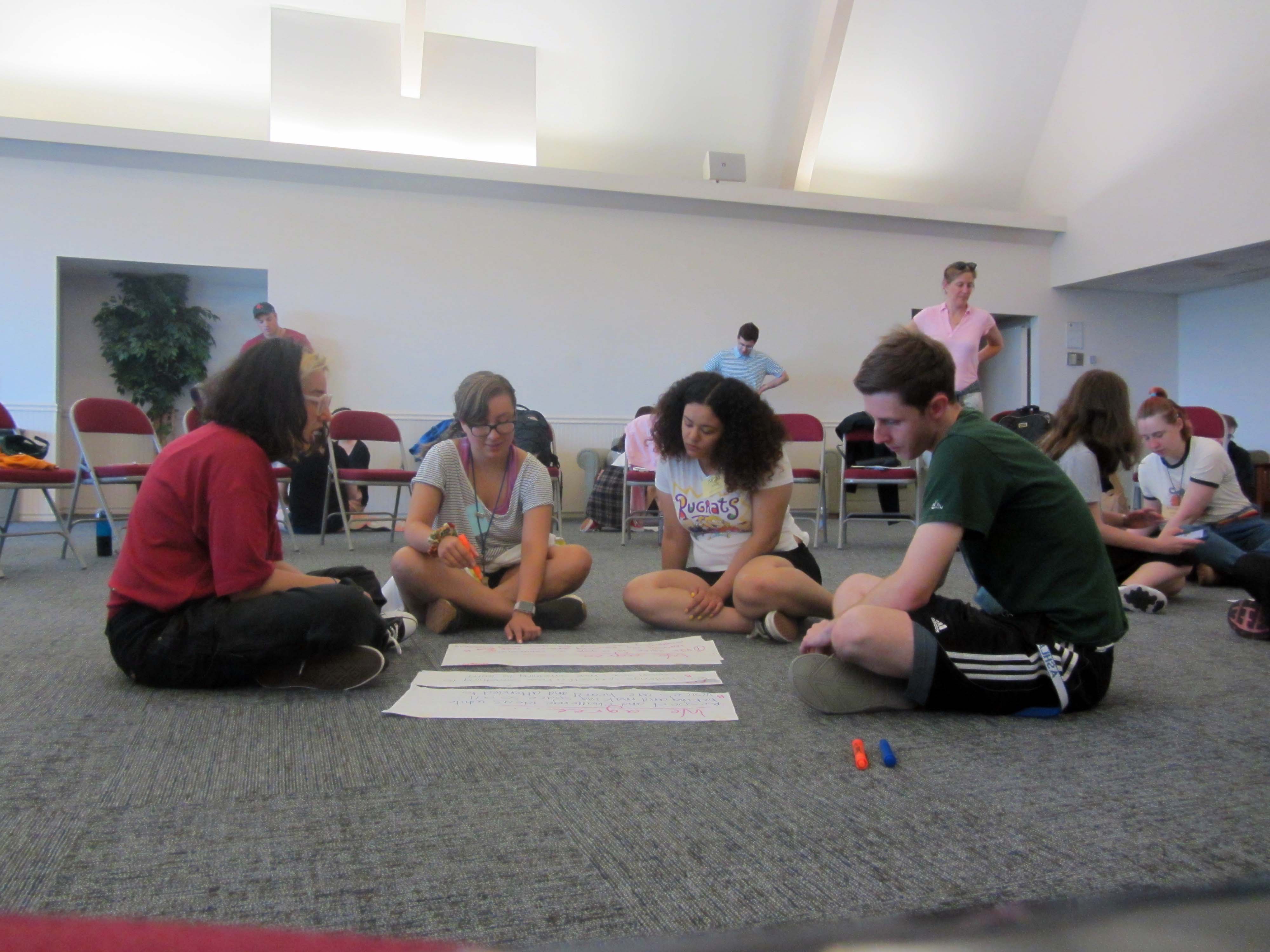 MAT Cohort 2019-20 goes on a Retreat
June 20, 2019
On June 16, the MAT cohort 2019-20 spent Sunday and Monday in Rindge NH for an annual retreat. The activities were led by Prof. Danielle Igra, Director of the Brandeis Teacher Education program, Rachel Kramer Theodorou, Faculty Leader of the Elementary Concentration and Annie Grover, Assistant Director for Field Experience. Discussion and activities focused around overviews, investigation of the program's four key themes and some concepts that are foundational to the program, establishment of group agreements, expectations, etc. and fun activities.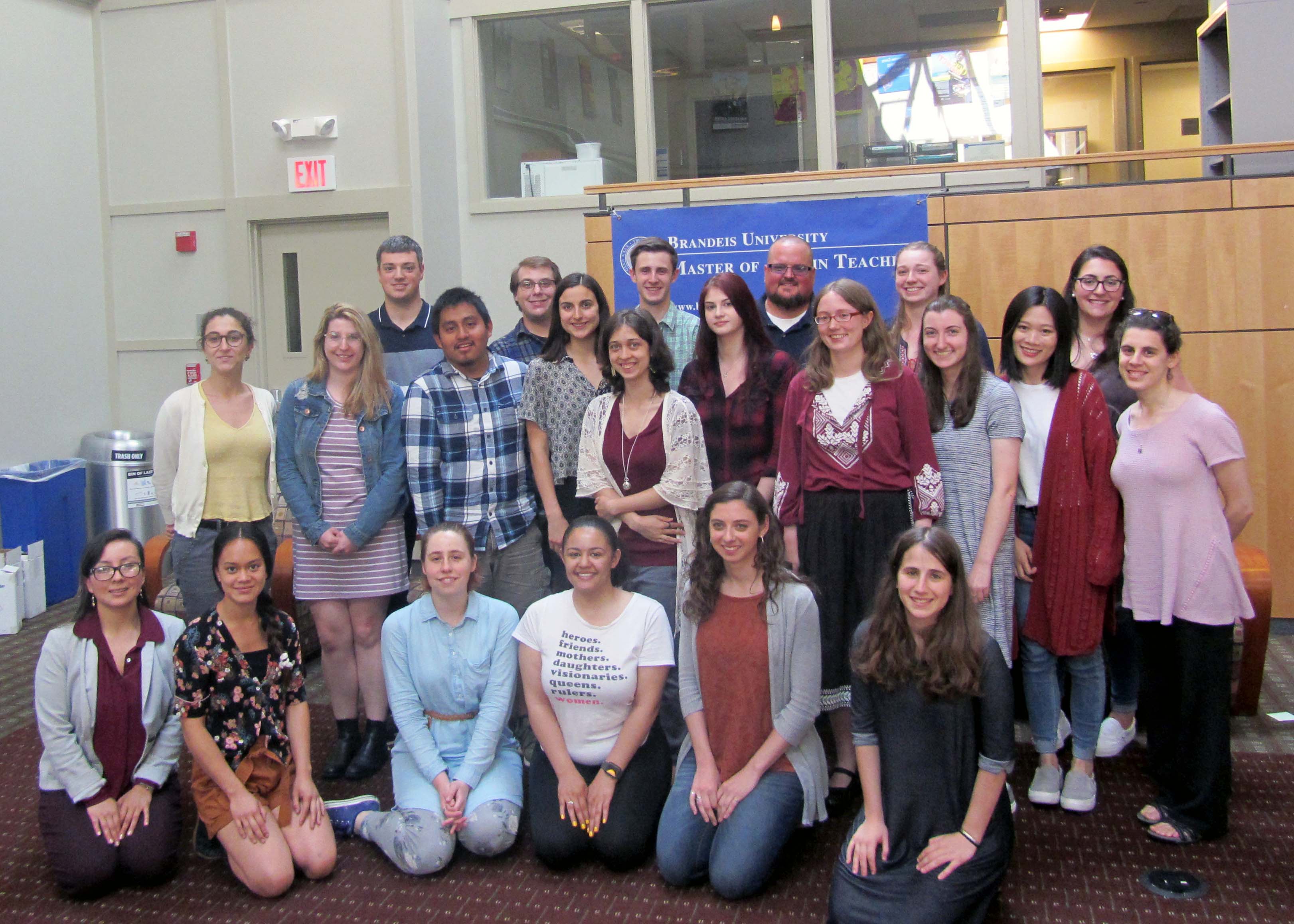 Brandeis Teacher Education Program welcomes MAT Cohort 2019-20
June 14, 2019
On June 11, 2019, the Teacher Education Program welcomed new students into the Master of Arts in Teaching program. The program kicked off with a two day orientation followed by their first week of classes and a weekend retreat. The MAT is a 13-month intensive graduate program that prepares students to become licensed educators in elementary or secondary schools, in public or Jewish day schools. For inquiries, email teacher-education@brandeis.edu.
Caroline Cadel '09 and Lea Winkler '09 awarded the 2019 Harry S. Levitan Prize.
June 14, 2019
Caroline Cadel '09 graduated with a SOC major and Teacher Education and Education Studies minors. She was also Phi Beta Kappa and Magna cum Laude at Brandeis. She has taught a wide range of students in both middle and high schools. She is currently an outstanding middle school teacher at Whitcomb Middle School in Marlborough creating a challenging and supportive classroom where all students can thrive.  Caroline also facilitates the Brandeis Teacher Induction Group as an excellent teacher leader of the group. 
Lea Winkler '09 is truly a graduate of the Brandeis Teacher Preparation Programs.  She graduated Cum laude from Brandeis with a major in history and a minor in education.  She completed the MAT - Elementary in 2010 and is a recent graduate of the Brandeis Teacher Leadership Program.  Lea currently serves as a third grade general studies teacher and STEM coordinator at the Epstein Hillel Academy, a Jewish day school in Marblehead, MA. Lea recently received the Pomegranate Prize from the Covenant Foundation; this award recognizes emerging leaders in Jewish Education.
Congratulations to both of you for your recent accomplishments!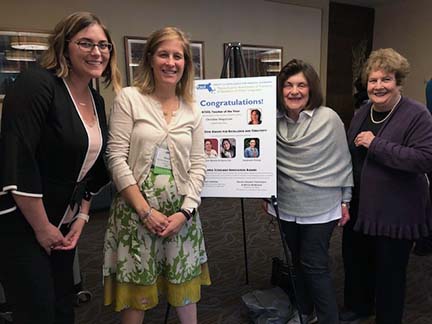 Rachel Kramer Theodorou wins Linda Shulman Award
May 31, 2019
Rachel Kramer Theodorou, Elementary Faculty Leader in the Teacher Education Program has just won the 
Linda Shulman Award
 with her co-awardee Britta McNemar will be embarking on a year of 
Innovation Grant
 work with the 
Waltham Family School
 (WFS).  Within the grant, Britta and Rachel will research the topic:   
"
Parenting as English Learners in Waltham Public (American) Schools".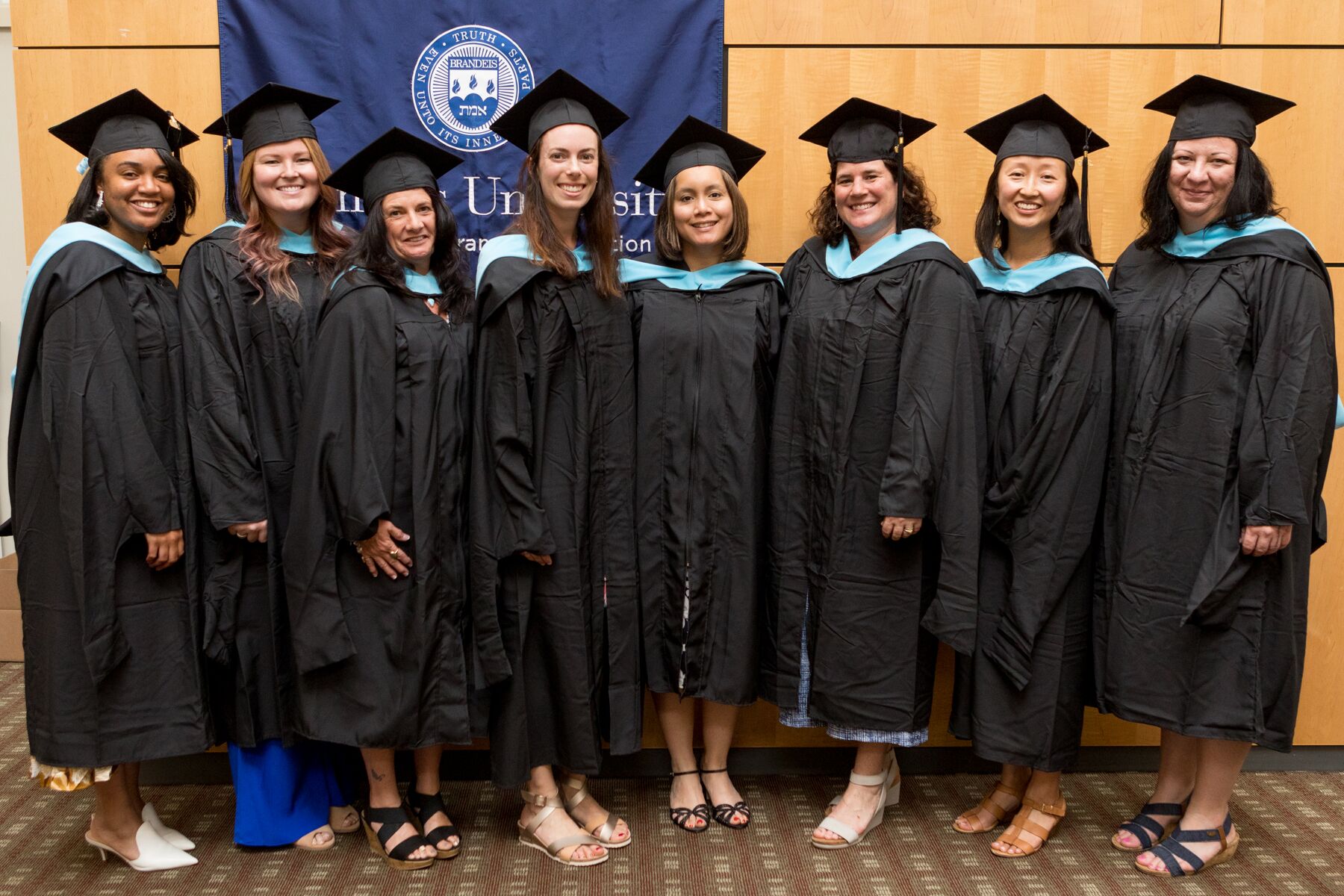 Third Cohort of Students Graduated with Their Master's Degree (EDM) in Teacher Leadership
May 19, 2019
On Sunday, May 19, 2019, the third cohort of students in the Brandeis Teacher Leadership program graduated with their Master's degree (EdM) in Teacher Leadership. After two years of coursework including two intensive summers at Brandeis, four semesters of distance learning and two years of coaching, these teachers from public and Jewish day schools, gathered at Brandeis to don cap, gown and hood to receive their degrees. After participating in the big ceremony in the Gosman Sports and Convention Center, the teacher leaders convened in the Abraham Shapiro Academic Complex for an intimate diploma ceremony and celebratory lunch.