Outstanding UDR Award 2019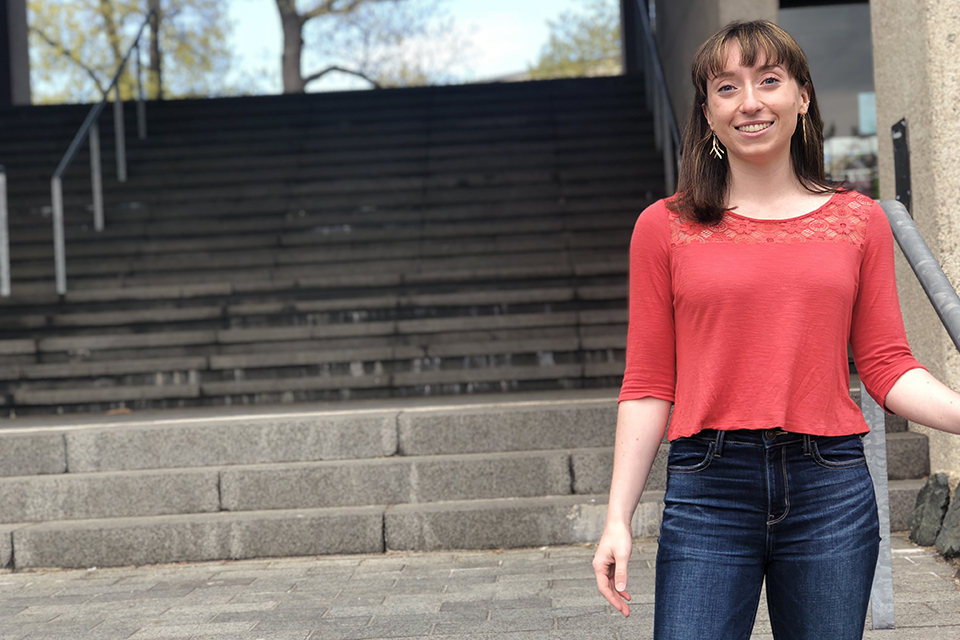 Rachel Moore '19 won the Outstanding UDR Award! 
During her speech at the UDR Luncheon Rachel spoke about her role as a UDR:
"Being a UDR for the past three years has meant using my position to identify students' needs and interests and working with faculty to foster closer relationships between students and faculty. While there a number of memorable UDR initiatives I've been fortunate enough to work on, the one I am most proud of is an ongoing project to improve the Hiatt Career Center's services to students in the humanities. In January, I approached Andrea Dine, Director of the Hiatt Career Center, with what I felt were Hiatt's gaps in serving humanities students after receiving support from Elaine Wong, Steve McCauley, Liz Bradfield, and Billy Flesch. The gaps I identified were:
Personnel with knowledge of or experience in relevant industries who can help students in identifying resources and defining career paths for themselves
Career fairs or networking events specifically tailored to students in the humanities
As a result of these gaps, students are at a disadvantage if they do not have personal connections who can guide them in preliminary searches in industries with which they (the students) are unfamiliar
In response to these gaps, Andrea has developed a prototype for a new page on the English department website that will house career and internship resources. This could also be implemented in other departments. Elaine Wong suggested involving faculty in preparing students for career searches. A major point of interest for me is building a network – presumably an alumni network – and connections to companies with a local presence so that students may network and learn about potential future careers while still at Brandeis. Evidently, there is still a lot of work to do, but I hope that efforts to improve career services for students in the humanities will continue after I graduate!"