Deniz Cordell '07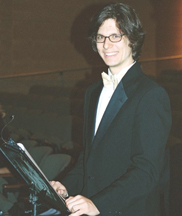 I grew up in Poughkeepsie, NY, where I attended high school, wrote whenever I could, and performed in stage productions. During my senior year of high school, something clicked in me, and I decided to pursue a writing life. I had received a pamphlet from Brandeis a few months before application deadlines, and leafed through it with great interest. At the time, Brandeis was renovating their creative writing program and the thought of being involved in a program that was going to be redeveloping and growing excited me tremendously.
Once at Brandeis, I immediately became immersed in the wonderful English and American Literature and Creative Writing programs - while minoring in Film Studies. Over my four years, in all three fields, I studied with an ever unfolding panoply of astonishing professors. Even the professors with whom I didn't take classes were accessible, friendly, and always willing to discuss anything - from the latest movies to connections between The Decameron and The Maltese Falcon. With their wry observations, and encyclopaedic knowledge of seemingly everything, they elevate academic discourse at Brandeis to a high orbit all its own. There was also a great push for the students to stretch far beyond whatever confines their concentration might hold.
In tandem with this was the wonderful relationship I had with my peers. We would always talk about our latest work, discuss changes and thoughts, inevitably bringing something different and fresh to each others work. It's no coincidence that my best friend in the department was also my roommate for three years. There's a definite openness and collaborative nature to these departments that is crucial to their success.
I had a wonderful relationship with the graduate students as well, many of whom were teaching fellows in my classes, and who I later came to consider friends - working with and getting to know them was just as important a facet of my time at Brandeis as passing my classes, and remembering to eat. There's a mutual love for the work and field, and it provides such a strong bond between everyone there that not even Hercules (or Heracles, if you'd rather) could break it.
While at Brandeis, I musically directed several shows, and had the thrilling opportunity of working with lyricist Sheldon Harnick, composer Charles Strouse, and the Leonard Bernstein office. In the past two years since graduation, I've worked a number of freelance jobs as a writer, composer and musical director. I've provided liner notes for releases of classic film music for record labels such as Intrada and Film Score Monthly; musically directed shows in the New Hampshire area and in Manhattan; and written several produced scripts for the award-winning Colonial Radio Theatre on the Air. Among them are an adaptation of J. Meade Falkner's Moonfleet, and Walter Koenig's Buck Alice and the Actor-Robot. Mr. Koenig is probably best known for his role as Pavel Chekov on Star Trek: The Original Series, and I had the wonderful experience of collaborating with Mr. Koenig on the script.
I have also kept up with performing, not only as an actor for Colonial Radio, but as a pianist and vocalist at various venues in New Hampshire and Vermont. In early March, I served as the assistant conductor for a concert at NYU, honoring the music of Academy-Award winning composer Leonard Rosenman, and at the end of June, I gave a one-man benefit performance for the New England Youth Theatre and their scholarship fund.
Most recently, I began working as a member of the creative team for the new series: Buck Rogers in the 25th Century, which is now in development, and a dream come true for me. That being said, however, I'm still on the look-out for my next bit of work, and at any given moment I find myself working on about three musicals. My writing speed has slowed a bit since graduating, but I find myself constantly referring back to everything I learned in my time at Brandeis, and continuing to soak up everything in the sponge in my head that passes for a brain.