Award Presentation and Lecture
Carol Anderson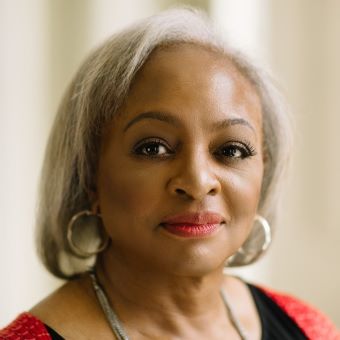 Dr. Anderson will be in residence at Brandeis October 24-26, 2022. The events below are open to members of the public. 
Monday, Oct. 24, 2022
Email Melchor Hall to reserve a seat.
Boston premiere of I, Too, a documentary film about Carol Anderson, with discussant Laurie Nsiah-Jefferson.
Tuesday, Oct. 25, 2022
Class Visits
Prof. Anderson visits the joint class meeting of Introduction to African and African American Studies (Williams, AAAS 5a) and Civil Liberties in America (Lenowitz, POL 116b).
Prof. Anderson visits the class Power and Violence (Ferry, ANTH 156a).
Discussion with Prof. Anderson about her book One Person, No Vote: How Voter Suppression is Destroying our Democracy. Sponsored by the Politics Department and the VoteDeis Campus Coalition. Refreshments will be served.
Wednesday, Oct. 26, 2022
Pursuing Racial Justice: A Conversation about Freedom, Democracy, and Human Rights with Dr. Carol Anderson, Winner of the 2022 Gittler Prize
RSVP in advance to attend in person or RSVP in advance to attend via Zoom.
Join us for an engaging dialogue about the pursuit of racial equity, the barriers to achieving it, and the preservation of human rights in the face of obstruction. We will explore the historical legacies of racism, examples of resilience and progress, and avenues to chart a way forward. 
Pizza will be served at noon.
White Rage: From Reconstruction to the January 6th Insurrection
Moderated by Chad Williams, Samuel J. and Augusta Spector Professor of History and African and African American Studies at Brandeis University.
Democracy in the United States is in trouble. Hanging by an election. A court decision. A lie-inspired mob. How did we get here? The throughline is white rage.
A selection of Dr. Anderson's books will be on sale and can be signed by the author.
The Gittler Prize is hosted by the International Center for Ethics, Justice and Public Life on behalf of the Office of the President and Office of the Provost.