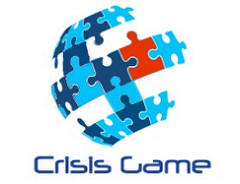 The Brandeis Chapter of NABE seeks to expand its success in spreading the image of NABE amongst the economic students at different universities in the Boston area by hosting the Crisis Game. The Crisis Game is an inter-school economics competition, designed and organized by the Brandeis NABE Chapter, with the support of the National Association for Business Economics (NABE).
The Crisis Game gives students an opportunity to apply their knowledge of economics, finance and market regulation in a simulated economic crisis, where within a restricted time frame the teams (representing the Central Bank and the Government of a simulated country) craft policy solutions to rescue the economy.
The game requires students to apply their economics knowledge, but also to have complementary skills of data analysis, presentation, persuasion, and debating. When the wave of a crisis starts to cover a country, governments and central banks need to make rapid decisions; this is a lesson that we want students to learn from this game.