Navigating Graduate School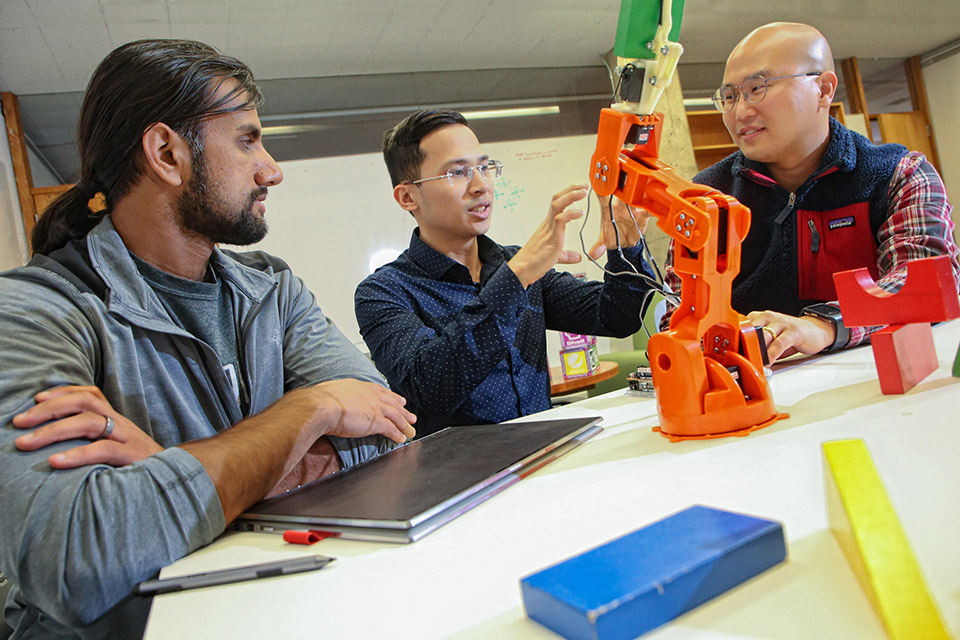 Navigating Graduate School: Workshop Series
Navigating Graduate School workshops are designed to help students adjust to the rigors of graduate school, offering tips, strategies and advice from both staff experts and Peer Connect mentors who are advanced graduate students.

Navigating Graduate School workshops are created by Peer Connect Mentors, who draw from their own experiences and research on their topics. They are interactive and provide a space for you to meet others who have similar interests, ask questions, and get answers and perspectives that may help you fine tune your own experience as a graduate student.
Navigating Graduate School: Holding Space
Holding Space means being physically, mentally, and emotionally present for someone. It means setting aside your own judgements and putting your focus on someone to support them as they feel their feelings. Some of the Peer Connect mentors are Holding Space for fellow graduate students focused on specific themes, but their main goal is to provide an informal space where graduate students can share about their experiences in a judgement-free space and realize that they are not alone.
Questions regarding the workshops can be directed to graduateaffairs@brandeis.edu