Community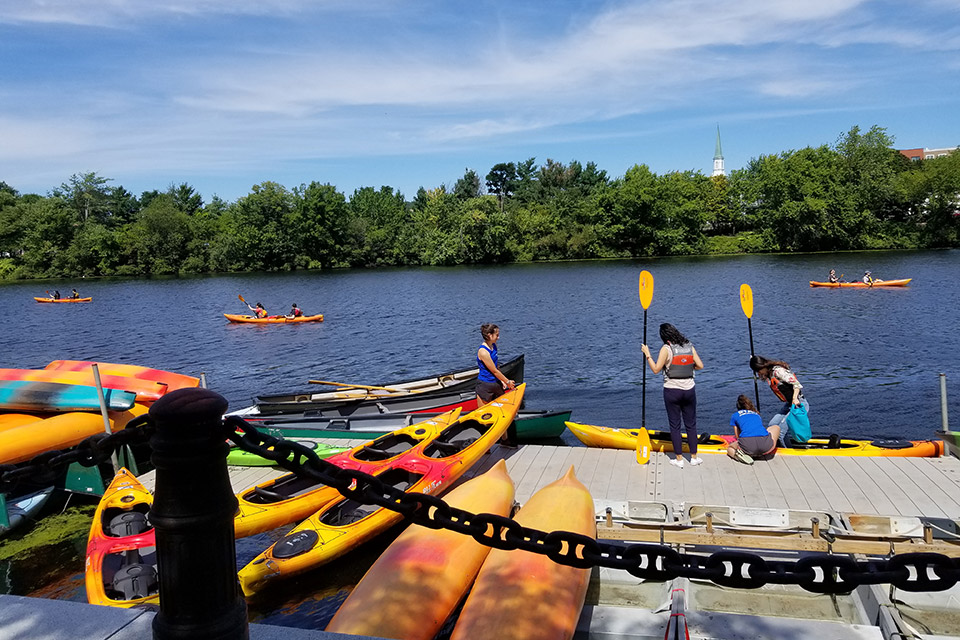 Our goal is to provide you with information about graduate student life on the Brandeis campus, as well as to give general information about other community resources. Check this site regularly for updated information, and check your email for news from us.
We know your lives are full, but we hope you can find the time to take advantage of programs and resources offered by Graduate Student Affairs.
Recurring Events
These events are currently suspended due to the COVID-19 pandemic. Watch this space for updates.
| Event | Day | Time |
| --- | --- | --- |
| Breakfast Connections | Every Tuesday | 8:30-10 a.m. |
| Dinner Connections | Every other Wednesday or Thursday | 5:30-7 p.m. |
| Lunch and Learn | First Friday of month | Noon-1 p.m. |
Upcoming Events
Upcoming events will be posted soon.
Clubs and Organizations
Student clubs and organizations are a vital part of the Brandeis graduate experience. Find one that's right for you!
Learn more about clubs and organizations
Welcome to Waltham
Brandeis' host city of Waltham is teeming with restaurants, shops, museums and other places of interest.