Career Advice Beyond Brandeis
What's better than hearing advice from Brandeisians that have been where you are before? Members of the Class of 2022 left behind career advice for future graduates in the areas of getting started, dealing with stress, overcoming obstacles, staying curious, and networking. 
Hear from some of our Class of 2022 graduates as well as previous Brandeis alumni.
Blanca Rodriguez Bonilla
Major: Health (Science, Society and Policy), Business
Company/Role: Cushman & Wakefield / Financial Analyst
"It is okay to not know your career path because you'll figure it out as you go! Do make sure to do a lot of networking as you figure things out though!"
Gabriel Rosenbloom
Major: American Studies
Company/Role: E & J Gallo / Sales Representative
"Network! What you major in doesn't matter. Follow what you are passionate for and a job will come. I'm an American studies major and now I'm in the wine industry!"
Denezia Fahie
Major: Education Studies, African and African American Studies
Graduate School/Concentration: Brown University / Urban Education Policy
"Use your network and follow everyone you meet on LinkedIn. Use your advisors!"
Brendon Lu
Major: Economics, Business
Company/Role: Federal Deposit Insurance Corporation / Financial Institution Specialist
"Take time to self reflect on your goals. Trust the process, and focus just as much on building experience as getting company names on your resume."
Natalee Rozon
Major: Psychology, Business
Company/Role: Sun Life Financial / Product Marketing Consultant
"Leverage your connections and use the Hiatt Career center to help you if you are unsure of where you want to go! Internships work- they will likely hire you full time if you prove yourself during your time as an intern."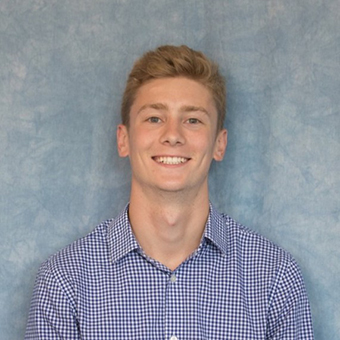 Zak Pavlovich
Major: Applied Mathematics, Economics
Company/Role: Capgemini Invent / Associate Consultant
"Utilize Hiatt Career Center early on in your Brandeis career."
Joy Chang
Major: English, Psychology
Graduate School/Concentration: Columbia University / Teaching of English
"Take advantage of Hiatt as much as you can! Everyone is super friendly."
Cesar Guerra Castillo
Major: Health (Science, Society and Policy), Business
Company/Role: Massachusetts General Hospital / Kraft CHC Intern
"Take your time! It's your journey not anyone else's!"