David Engerman Elected President of SHAFR for 2016
November 4, 2015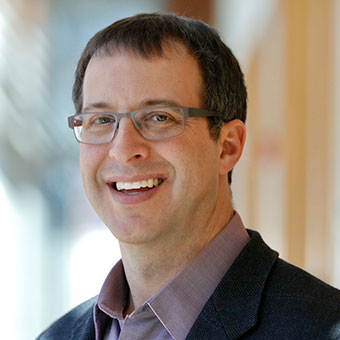 David C. Engerman, Ottilie Springer Professor of History and Department Chair, has been elected president of the Society for Historians of American Foreign Relations (SHAFR).
With some 1,300 members, SHAFR serves as the leading scholarly organization devoted to the history of the engagement of the United States with the rest of the world. To fulfill its mission to advance the study of foreign relations, SHAFR sponsors the journal Diplomatic History, holds annual meetings, and offers a platform for showcasing the activities of the society and its members through www.SHAFR.org.
SHAFR's President is elected annually by its membership and provides leadership for the organization's staff and regular functioning, as well as guidance for its long-term intellectual and financial well-being. The President also gives a luncheon address at the annual meeting - in Engerman's case in San Diego June 23-25, 2016.
Immediate Past President Thomas "Tim" Borstelmann, the Elwood N. and Katherine Thompson Distinguished Professor of Modern World History, University of Nebraska-Lincoln, states, "David Engerman's election as SHAFR President for 2016 confirms his standing as one of the most highly respected scholars of U.S. international history and as a leader of fine character. He is also a delight to work with."
David Engerman is the author of two books about Russia/USSR in American life: Modernization from the Other Shore (Harvard UP, 2003; winner of the Stuart Bernath and Akira Iriye book prizes) and Know your Enemy (Oxford UP, 2009), and is currently at work on Planning for Plenty: The Economic Cold War in India.