Undergraduate Departmental Representatives (UDRs)
The Undergraduate Departmental Representatives serve as a resource and representative for fellow majors and minors and potential majors and minors, and brings student concerns and/or ideas to the program faculty. They also provide feedback to the program chair, undergraduate advising head, and faculty regarding scheduling problems, course offerings, etc. and help organize events for majors, minors, and other interested students.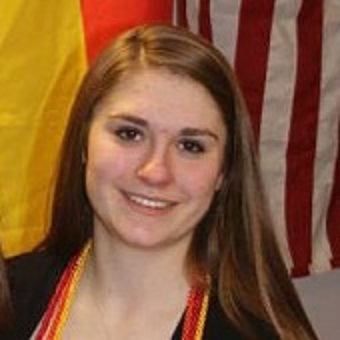 Victoria St. Jean
Class of 2019
I'm a senior majoring in History and Politics with a minor in Legal Studies. I decided to study history because my history courses quickly became my favorite during my freshman year. I appreciate the analysis and argumentation involved in history, and also the recent shift towards social and cultural history. I decided to apply for the position as a UDR because the department has my favorite faculty members, and I want to share with other students the potential a history major has for the future. As UDR, I want to help build a stronger cohort of students, help majors explore different career options, and build more connections between majors and the faculty.