Partner with Brandeis
Brandeis University—one of the youngest private research institutions in the United States—is dedicated to the advancement of the social, natural, and physical sciences.
The Brandeis Office of Technology and Licensing is interested in working with all kinds of companies, from large to small to start-ups. 
We welcome you to contact us to learn more about our available technologies, and for introductions to faculty members.
Download Our Newest Inventions Booklet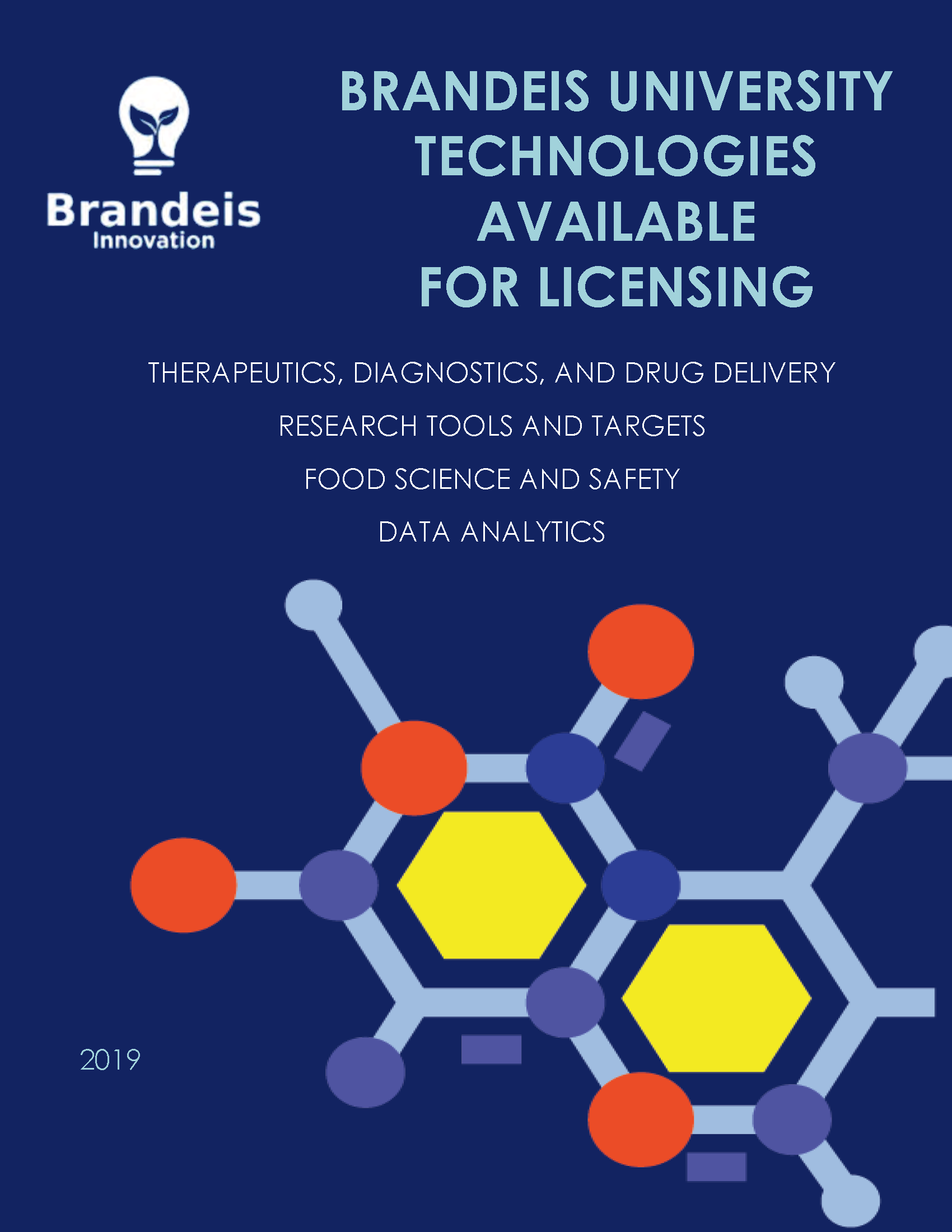 Learn about the latest inventions available for licensing from Brandeis. Download a convenient PDF of our inventions booklet, with licensable technologies in:
Therapeutics, Diagnostics, and Drug Delivery
Research Tools and Targets
Food Science and Safety
Data Analytics
Therapeutics and Diagnostics
Treatment discoveries in oncology, infectious disease, endocrinology, and more.
Food Science and Safety
Functional foods that lower cholesterol, utilizing modified fat blends. Novel antioxidants with health and beauty benefits.
Research Materials
Breakthroughs in microscopy, data analytics, genomics, and more. 
Drug Delivery
Novel drug delivery platforms with applications in oncology, infectious disease, and other fields.