News
2018-2019
On Wednesday, April 17, please join the Schwarzman Scholars program in the Office of Study Abroad conference room for an information session.
The Schwarzman Scholars program offers students an outstanding opportunity to immerse themselves in a Global Affairs M.A. program at Tsinghua University in Beijing, one of China's top universities.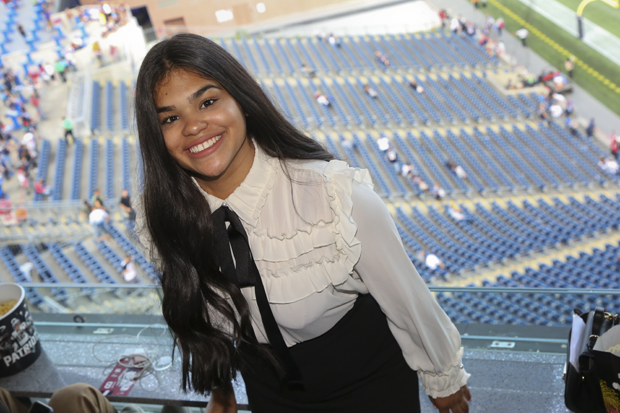 Jennifer Almodovar Jimenez '18 has been named a member of the newest class of Schwarzman Scholars, a prestigious program that provides graduate fellowships based in Beijing, China.
The Schwarzman Fellowship sends you to a special college at Tsinghua University, one of Beijing's finest, for a year of study alongside the best and brightest of China and the rest of the world. They're incredibly hard to get, and Jennifer's on her way to an amazing experience!
New Class: IGS 140a Styles of Globalization
Why do some countries benefit from globalization while others lag behind? How do different nations balance issues such as free trade, foreign investment and workers' rights? IGS 140a considers the real-world choices behind success and failure in the global economy.
Prof. Lucy Goodhart