The Lives and Legacies of A.D. Gordon: A Retrospective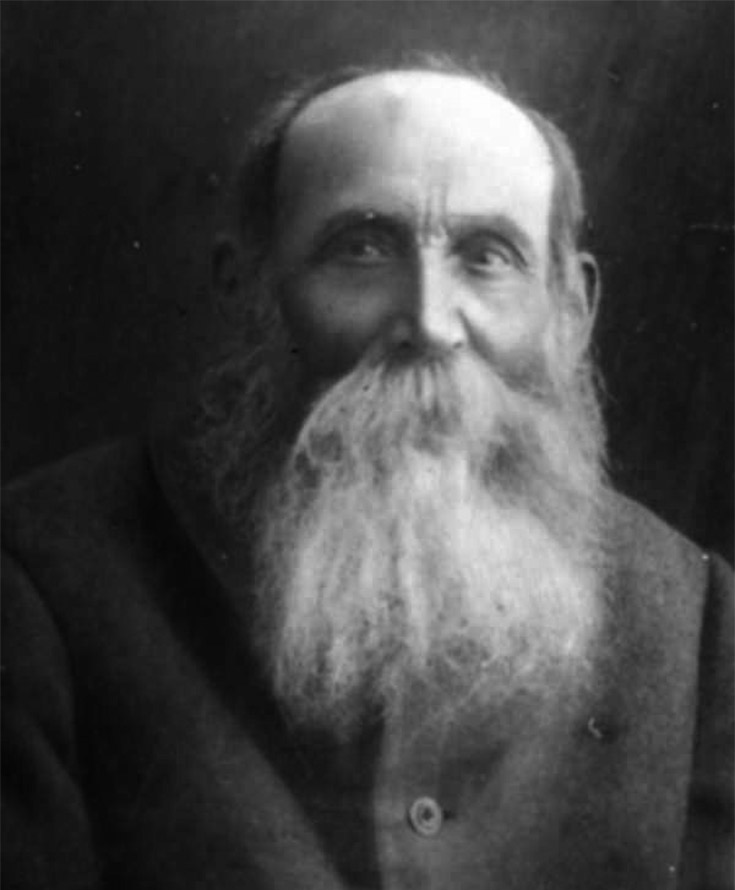 A Symposium Marking the 100th Year Since his Passing
Nearly a century since his passing, the life and work of Aharon David Gordon (1856-1922) have drawn renewed attention. One of the most original of Zionism's foundational thinkers, his ideas are strikingly relevant to contemporary questions, from ethics and nationalism, to the connectedness of environmentalism, community and social justice, to the possibility of vibrant Jewish culture beyond familiar dichotomies of secularity and religion.  
The rare intellectual who lived out his ideas, Gordon moved in his mid-40s from Russia to Palestine, where by day he worked as an agricultural laborer, and by night wrote penetrating essays on the meaning of Jewish national - natural revival, and powerful, poetic correspondence with young activists, who later put his ideas into practice in the Kibbutz movement and Labor Zionism. Yet Gordon's significance looms much larger than his status as a revered icon of Labor Zionism. His writings and example still challenge assumptions about the meaning of Jewishness and the Land, on the possibility of living authentically in industrial society and invite readers to think about their lives as Jews and as human beings. 
A flurry of new publications from manuscripts, scholarly studies, and renewed popular interest in Gordon among social activists and artists, point to the vitality of his thought, as a point of entry into Zionist history, and a means of exploring Jewish cultural and social renaissance today. This major figure is little-known in the English-speaking world. This symposium will open a window to the man, his times and legacies, and hopefully open participants' horizons too.   

Organized by the Schusterman Center for Israel Studies in cooperation with the Tauber Institute for the Study of European Jewry.

The symposium will take place on three consecutive Tuesdays. Please register individually for each event in the series. 


March 2, 2021, 12:00 - 1:30 PM EST
Journeys to Gordonia: Who Was A.D. Gordon?
Watch the recording
Discussants:
Ari Ackerman, Golinkin Professor of TALI Jewish Education, The Schechter Institute of Jewish Studies 
Yehudah Mirsky, Professor of Near Eastern and Judaic Studies, Schusterman Center for Israel Studies, Brandeis University
Einat Ramon, Senior Lecturer in Jewish Thought and Jewish Women's Studies; Founding Director of the Marpeh pastoral care program, Schechter Institute of Jewish Studies
Eugene Sheppard, Department Chair of Near Eastern & Judaic Studies; Associate Professor of Modern Jewish History and Thought; and Associate Director, Tauber Institute for the Study of European Jewry, at Brandeis University
Moderator: Alexander Kaye, Karl, Harry, and Helen Stoll Chair of Israel Studies and Assistant Professor in the Department of Near Eastern and Judaic Studies at Brandeis University


March 9, 2021, 12:00 - 1:30 PM EST
A Religion of Labor: A.D Gordon and the Sacred Secular
Watch the recording
Discussants:
Lilach Rosenberg-Friedman, Associate Professor and Chair of the Land of Israel Studies and Archaeology Department, Bar-Ilan University, Israel
Yossi Turner, Professor of Jewish Thought at the Schechter Institute for Jewish Studies in Jerusalem; Author of "Quest for Life: A Study in Aharon David Gordon's Philosophy" (Academic Studies Press, 2020) 
Yair Bar Tzuri, Doctoral student in Near Eastern and Judaic Studies and Schusterman Scholar at the Schusterman Center for Israel Studies, Brandeis University
Moderator: Shayna Weiss, Associate Director of the Schusterman Center for Israel Studies at Brandeis University


March 16, 2021, 12:00 - 1:30 PM EDT
The Nature of A.D Gordon: Environment, Nationalism, Jewish Culture
Watch the recording
Discussants: 
Ruth Calderon, Co-founder, Elul; Former Member of Knesset; Educator; and Talmud Scholar
Ron Margolin, Professor of Modern Jewish Thought, Department of Jewish Philosophy and Comparative Religion, Tel Aviv University; Research Fellow of the Kogod Research Center, Shalom Hartman Institute
Shay Rabineau, Shay Rabineau, Assistant Professor of Israel Studies, Binghamton University
Moderator: Yehudah Mirsky, Professor of Near Eastern and Judaic Studies, Schusterman Center for Israel Studies, Brandeis University