Upcoming Events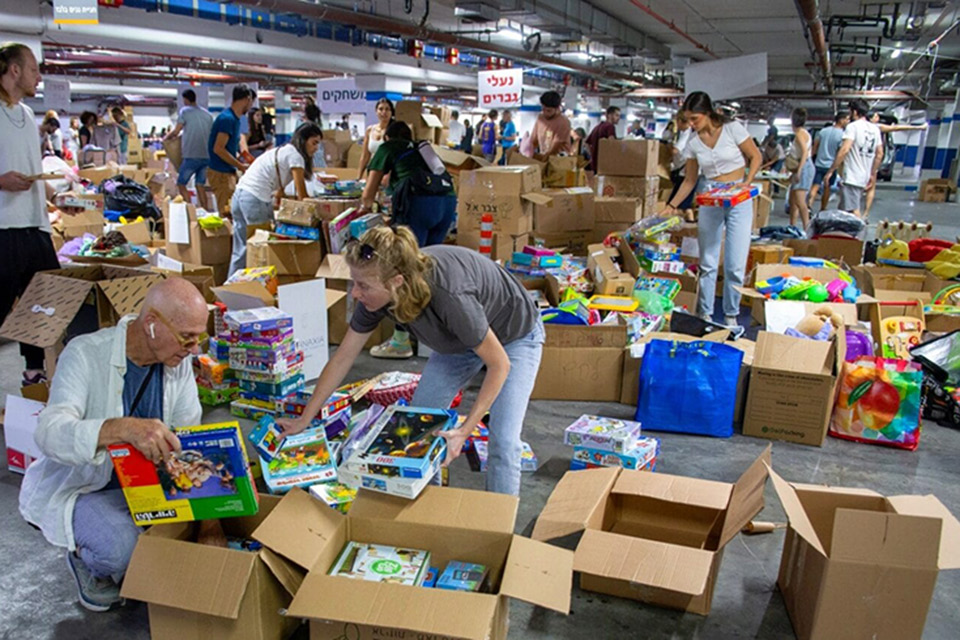 Photo Credit: John Jeffay. Source: Israel21c.org.
At a Glance
You can catch up on many past events on our YouTube channel. 
The Israeli-Palestinian Conflict: Lunch and Learn
December 4, 2023
Monday, December 4
12 - 1 PM 
Sherman Dining Hall
Special Opportunity for Students: Join us for an informal conversation with Schusterman Center faculty and other Brandeis experts about the events of October 7, the resulting war in Gaza, and what it means for our community at Brandeis.
We will meet in Sherman Dining Hall. Bring your lunch and find our table. All questions and viewpoints are welcome. 
Questions? Please contact us at scis@brandeis.edu.
Previous sessions:
Monday, November 20
Tuesday, November 28
(Pictured, clockwise from top left: Prof. Alexander Kaye, Dr. Shayna Weiss, Prof. Jonathan D. Sarna, and Prof. Yuval Evri.)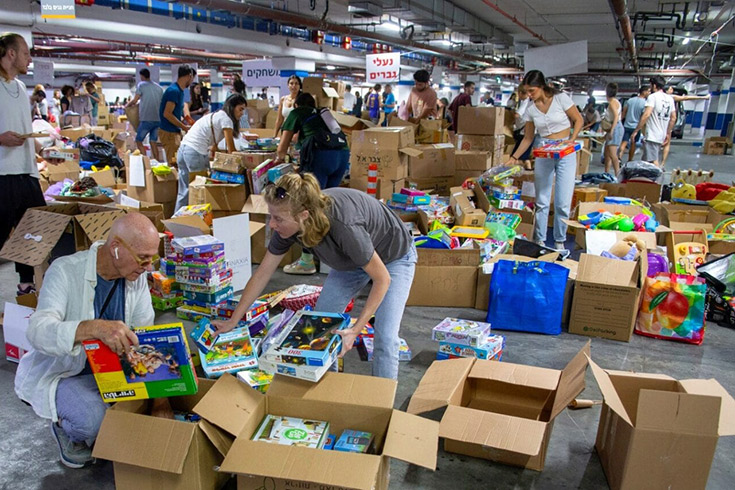 Schusterman Series: Israeli Civil Society During War
Live on Zoom, 12 - 1 PM EST
Thursday, December 7 – Rabbah Yael Vurgan, Rabbi of the Gaza Border Communities
Register for 12/7

Thursday, December 14 – Mr. Mohammad Darawshe, Givat Haviva Center for Shared Society

In response to the Hamas attacks on October 7th, over 50% of Israelis have volunteered their help. The volunteers come from every sector of Israeli society, and have done everything from repairing bomb shelters to providing free therapy and more. Additionally, Israelis have donated hundreds of millions of shekels, giving at unprecedented levels. Many of these donations are relatively small–only a few hundred shekels. 

Join Professor Yehudah Mirsky for a series of conversations with three leading figures from Israeli civil society to hear about how diverse groups of Israelis are responding to the aftermath of October 7th, and what it can teach us about Israeli society as a whole. Attend as few or as many of the conversations as you wish. 
Previously: November 20 – Professor Michal Muszkat-Barkan, Jerusalem Civilian Command Center and Hebrew Union College (HUC). 
WATCH THE RECORDING
(Image: Eran's Angels packing donations at a parking garage in Tel Aviv. Photo: John Jeffay. Source: Israel21c.org.)
Schusterman Seminars
If you enjoy academic presentations, we encourage you to join us for our biweekly Schusterman Seminars. These are advanced seminars geared toward faculty and graduate students, and open to all, presenting the latest research in Israel Studies to the Schusterman Center community and beyond.