Upcoming Events
Schusterman Seminars
If you enjoy academic presentations, we encourage you to join us for our biweekly Schusterman Seminars. These are advanced seminars geared toward faculty and graduate students, and open to all, presenting the latest research in Israel Studies to the Schusterman Center community and beyond. See the schedule. 
Fall 2020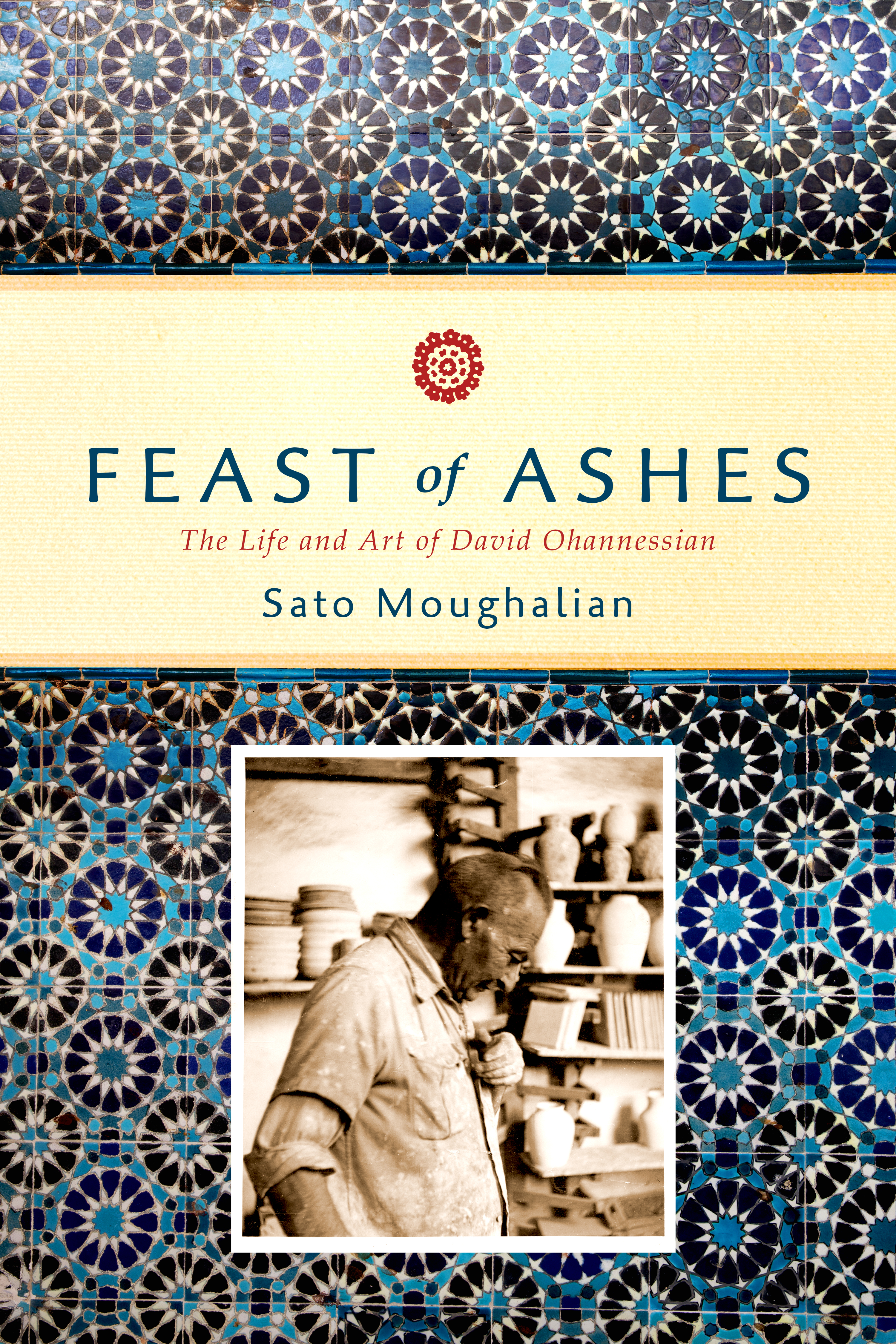 Armenian Ceramics: How the Art of a Genocide Survivor Changed the Face of Jerusalem
October 28, 2020
7:30-8:45 p.m. EDT
Zoom event
Illustrated lecture with Sato Moughalian, author of "Feast of Ashes - The Life and Art of David Ohannessian." All participants will receive a code for 20% off the book during the event.
Joining for Q&A: Marc Mamigonian, Director of Academic Affairs, National Association for Armenian Studies and Research (NAASR) in Belmont, MA.
Ms. Moughalian will detail the lineage of her grandfather David Ohannessian's ceramic tradition, reconstructing her grandfather's history and legacy in Armenian pottery. She will speak about the process of coming to terms with her family's past, the ways in which that served as an impetus to excavate and reconstruct her grandfather's history through archival research, and the importance of preserving the stories of peoples displaced through migration. 
Sato Moughalian is also an award-winning flutist in New York City and Artistic Director of Perspectives Ensemble, founded in 1993 at Columbia University. She serves as principal flutist of the American Modern Ensemble and Gotham Chamber Opera, and can be heard on more than thirty chamber music recordings. Since 2007, Ms. Moughalian has traveled to Turkey, England, Israel, Palestine, and France to uncover her grandfather's traces and has published articles and given talks on the genesis of Jerusalem's Armenian ceramic art.
Cosponsored with the National Association for Armenian Studies and Research (NAASR)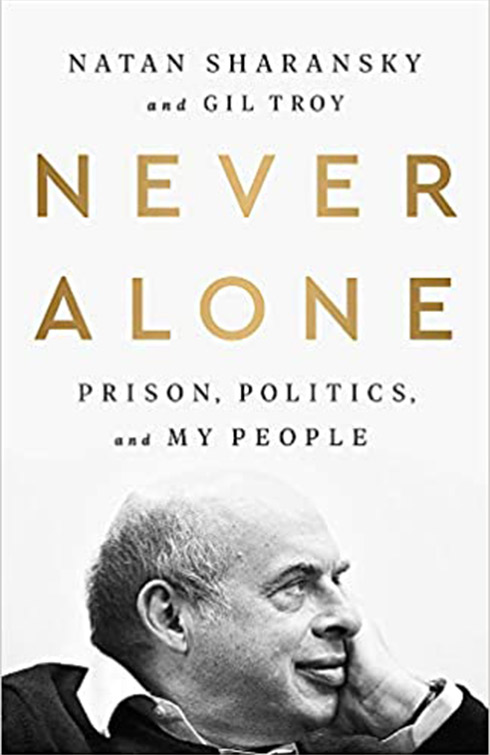 American Jews and the State of Israel: As One or Divided? Natan Sharansky and Gil Troy in conversation with Jonathan Sarna and Shirley Idelson, based on the book "Never Alone"
November 9, 2020
12-1 p.m. EST
Zoom event
Co-hosted by the Office of the President
Hear Natan Sharansky, hero of the Soviet Jewry movement and former chair of Israel's Jewish Agency, along with his "Never Alone: Prison, Politics, and My People" co-author, historian Gil Troy, discuss Israel's relationship with American Jewry, antisemitism on college campuses, the failed compromise aimed at opening the Western Wall for non-Orthodox prayer services and more -- in conversation with Schusterman Center director, Jonathan D. Sarna, and Director of the Hornstein Program, Rabbi Shirley Idelson.  
Natan Sharansky is one of the most famous former Soviet refusniks and an Israeli politician, author and human rights activist.  Read more.
Gil Troy is a Distinguished Scholar in North American History at McGill University, currently living in Jerusalem, and an award-winning American presidential historian and a leading Zionist activist. Read more.
Jonathan D. Sarna is University Professor, Joseph H. & Belle R. Braun Professor of American Jewish History and director of the Schusterman Center for Israel Studies at Brandeis University
Rabbi Shirley Idelson is Leon A. Jick Director of, and associate professor in the Hornstein Jewish Professional Leadership Program at Brandeis University 
TLV TV Israeli TV Binge: Unchained - Live Q&A
November 15, 2020
TLV TV Israeli TV Binge: Unchained
Season 1 (Episodes 1–12), Hebrew with subtitles
Massachusetts Premiere
In this 2019 Israeli TV Series, Rabbi Yossef Mourad works for Israel's rabbinical courts, tracking down husbands who refuse to give their wives a gett, the document required to grant women Jewish divorces. But when Yossef uncovers a secret which threatens to dissolve his own marriage to Hana, his world begins to crumble. Read more and watch the trailer. Episodes will be introduced by Dr. Shayna Weiss, Associate Director of the Schusterman Center for Israel Studies at Brandeis University.
Unchained: Live Q&A
Sunday, Nov 15, 11:30 AM - 12:30 PM EST
On Zoom
Included with purchase of ticket or all-access pass. 
A conversation with creator/director Tamar Kay, lead actress Avigayil Koevary, and Dr. Lisa Fishbayn Joffe, Shulamit Reinharz Director of the Hadassah-Brandeis Institute, moderated by Boston Jewish Film Artistic Director Ariana Cohen-Halberstam. 
How to participate:
Step 1: Buy tickets. Need help? Check out this step by step guide.
Step 2: Binge watch the series. Start streaming anytime, beginning November 4. 
Step 3: Attend the live event online: Visit this page and click on "Link to Live Program" to log in.
Enter our raffle to win a free ticket 
Sponsored by the Boston Jewish Film Festival, the Hadassah-Brandeis Institute, and the Schusterman Center for Israel Studies with cosponsorships from the following Brandeis University partners: Brandeis Alumni Association,  Hebrew Language and Literature Program, Hillel, and the Department of Near Eastern and Judaic Studies. 
Studio Israel: Conversation Series
December 10, 2020
Vered Nissim in Conversation with Dr. Sivan Rajuan Shtang
Thursday, December 10, 2020
9:00 - 10:00 AM EDT
Via Zoom
Vered Nissim is an Israeli based visual artist, mostly focused on photography and video installations. The home and family sphere is her primary source material, showing an insider point of view on immigration, social mobility, and capitalist myths, in particular ones that relate to the perception of femininity.
Dr. Sivan Rajuan Shtang is a visual culture scholar interested in the various modes of intersection between the axis of race, class, gender, and sexuality in Israeli and Zionist art and visual culture.
A pilot partnership between the Schusterman Center, Hadassah-Brandeis Institute, and the Jewish Arts Collaborative, and chaired by artist Caron Tabb, this group will bring together leaders across artforms and backgrounds to understand how Israeli art represents the swath of cultural opportunities and challenges that face Israel currently. With a focus on female artists of diverse Israeli backgrounds, we'll dive deep into what Israel is today. 
Series made possible with generous support from CJP Arts & Culture.
The next events in the series will take place 9:00 - 10:00 AM EST: 
Thursday, February 11, 2021

Thursday, April 8, 2021 
Recent events have included book talks by Daniel Gordis, Jonathan Sarna, Ambassador Stuart Eizenstat, and Francine Klagsbrun; presentations by former MK, Dr. Rachel Adatto and Undergraduate Israel Travel Grant recipients; film showings and our annual conference featuring Rivka Carmi and Ambassador Daniel Shapiro.