Upcoming Events
Join us Februart 3, 2022 for "A Day of Blood and Valor": Terrorism and Social Tensions in 1970s Israel, the next presentation in our Schusterman Seminars series.
If you enjoy academic presentations, we encourage you to join us for our Schusterman Seminars. 
Events at a glance:
More to come! 
January 19, 2022
All sessions take place on a Wednesday


1 - 2:30 PM Boston Time, v

ia Zoom
This series focuses on continuity and rupture as a way to deepen our dialogue about the different forms modernity has adopted throughout Sephardi history. We will discuss concepts including the meaning of "modernity" in non-European contexts such as the Levant and/or the Arab world. We will explore how non-European Jewish societies developed ways of life that synthesized tradition, change and cultural diversity throughout time. We will delve into Sephardi intellectual life, cosmopolitanism, cultural belongings, language, translation and mobility.
Organized by Dr. Angy Cohen, Inaugural Hy and Jenny Belzberg Postdoctoral Associate in Israel Studies, Department of Anthropology and Archaeology at the University of Calgary, and Dr. Yuval Evri, Assistant Professor of Near Eastern and Judaic Studies on the Marash and Ocuin Chair in Ottoman, Mizrahi, and Sephardic Jewish Studies and a core faculty member at the Schusterman Center for Israel Studies.


Wednesday, January 19: The Future of Old Scholarship: A Poetics of My Experience Studying Jews and Arabs in the Levant, with Ammiel Alcalay (Queens College and the Graduate Center, CUNY) 
Register

Wednesday, February 9: Esther Moyal, Emile Zola, and Alfred Dreyfus: An Arab-Jewish Feminist on the Affair that Rocked the World, with Lital Levy (Princeton University)
Register


Wednesday, March 9: Nostalgia as Critique: The Case of Jews in Egyptian Cinema, with Deborah Starr (Cornell University) and Eyal Sagui Bizawe (Hebrew University of Jerusalem)
Register

Wednesday, April 13: Middle Eastern and North African Jews in Paris: A Forgotten Chapter, with Julia Philips Cohen (Vanderbilt University) and Devi Mays (University of Michigan)
Register

Wednesday, May 11: Rhizomic Networks of Unruptured Continuity From 16th Century Italy to 21st Century Casablanca: Music, Power, Mysticism and Neo-Platonism, with Vanessa Paloma Elbaz (University of Cambridge) 
Register

Sponsored by the Belzberg Program in Israel Studies at the University of Calgary and the Schusterman Center for Israel Studies at Brandeis University. With the collaboration of the American Sefardi Federation, Centro Sefarad Israel, and the International Network for Jewish Thought.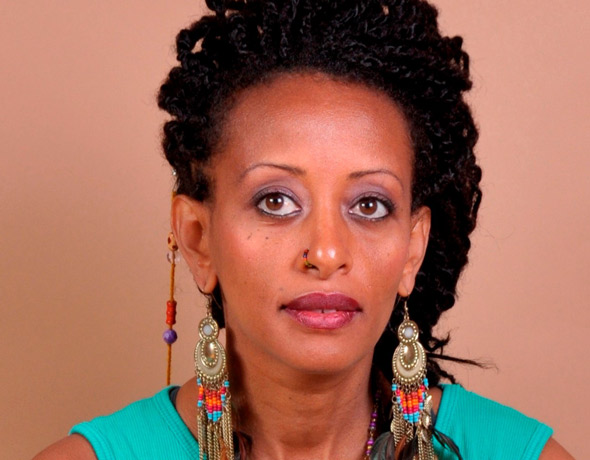 Studio Israel with Dege Feder
February 10, 2022
Thursday, February 10
12-1 PM, Boston time, via Zoom

Register
Join Dege Feder, an award-winning Ethiopian-Israeli choreographer, dancer and musician, in conversation with Dr. Shula Mola. Feder has performed, choreographed, and taught around the world. In addition to her global presence, she has also worked as a dance teacher to empower women and young girls in Israel's Ethiopian community.
Shula Mola is the Schusterman Center post-doctoral fellow. Dr. Mola uses the power of academics to advance social justice, addressing social stratification, oppression, and structural racism. Her current focus is on the preservation of the Ethiopian-Israeli community's history and heritage.
Studio Israel is an online conversation series that looks at Israeli culture and diversity through the lens of contemporary Israeli artists and creatives. Chaired by Caron Tabb. Studio Israel is a partnership among Hadassah-Brandeis Institute, Jewish Arts Collaborative, the Schusterman Center for Israel Studies, and the Vilna Shul, and is made possible by generous support from Combined Jewish Philanthropies. 
About the Artist
Dege Feder is a choreographer, dancer, artistic director, and musician. She has been the manager and choreographer of Beta Dance Troupe since 2013. Before that, she danced solo parts in Eskesta dance troupe and was among the founding dancers of Beta Dance Troupe. Feder has performed in many international festivals in Germany, France, Columbia, Croatia, South Africa, the USA (New York, Philadelphia, Boston, Chicago), and more. She also performed on the main stages in Israel festivals and gave workshops and masterclasses worldwide in Jacob's Pillow Festival, the National Ethiopian Theatre, Costa Rica National Dance Company, Ohio State University, and others. Received the Israeli Minister of Culture prize for dance creators in 2018, the New Israeli Fund Essential Art prize in 2020, the Ministry of Aliyah and Integration prize for outstanding contribution for art and society in 2021, and the Rabinovich Foundation/Neve Schechter prize for original Israeli art in 2021.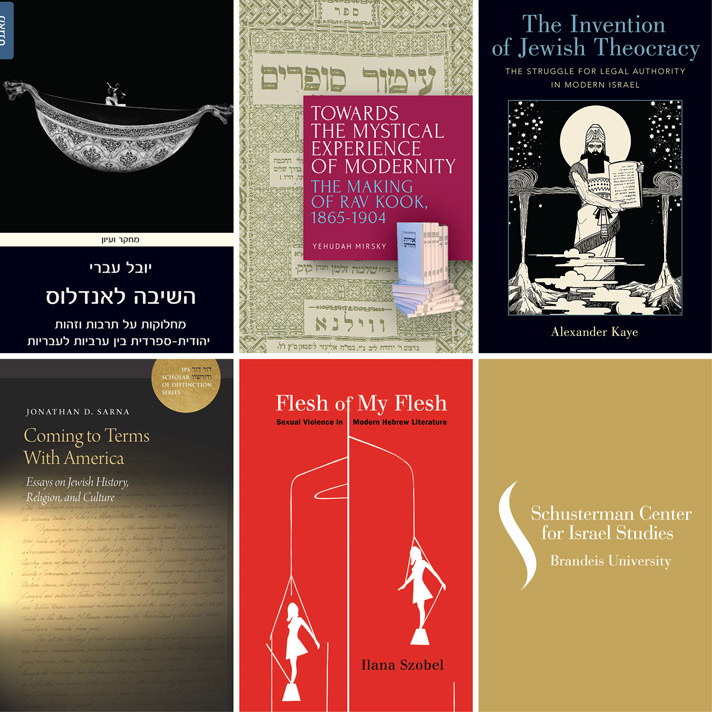 Creating New Knowledge: Celebrating Recent Books by Schusterman Center Faculty
February 14, 2022
Monday, February 14
12:00-1:30 PM Boston time, via Zoom

Join us for a conversation between Professor David Katz and five core faculty members at the Schusterman Center for Israel Studies who authored new books in 2020 and 2021. We will discuss their scholarship and celebrate their contributions to the field of Israel Studies. 
David Katz, Visiting Professor of History in the Departments of History and of Near Eastern and Judaic Studies, and Director of the History of Ideas Program, Brandeis University 
in conversation with:
Schusterman Seminars
If you enjoy academic presentations, we encourage you to join us for our biweekly Schusterman Seminars. These are advanced seminars geared toward faculty and graduate students, and open to all, presenting the latest research in Israel Studies to the Schusterman Center community and beyond. Fall seminar schedule