Upcoming Events: Join Us Online
During these uncertain times the Schusterman Center for Israel Studies is proud to present our remaining Spring programs online for the entire community. We invite you to join us via Zoom for the programs below.
A Foreign and Grating Language? Yiddish in Israel: A History
March 31, 2020
12:00 PM - 1:00 PM
A talk with Rachel Rojanski about her book Yiddish in Israel: A History. Rachel Rojanski is an Associate Professor of Judaic Studies at Brown University. Her research focuses on the history of  the east European Yiddish-speaking Jewish diaspora from late 19th century to the end of the 20th century, with a special interest in American Jewish history, Zionism and Israel studies.
To join: https://brandeis.zoom.us/j/856279199
Jewish Nationalism and the Temple Mount: The End-Point of Zionism
April 2, 2020
12:00 - 1:00 PM
A seminar with Tomer Persico, the Shalom Hartman Institute Bay Area Scholar in Residence and the Koret Visiting Assistant Professor of Jewish and Israel Studies at the University of California, Berkeley. He has taught for eight years at the Department for Comparative Religion in Tel-Aviv University. 
To join: https://brandeis.zoom.us/j/281443719
Postponed due to coronavirus precautions
In response to public health concerns over the spread of COVID-19 (coronavirus), Brandeis University is implementing a policy requiring the cancellation or postponement of large gatherings. Thus, with deep regret, we announce that we will have to postpone our upcoming events. We sincerely hope to be able to reschedule them during the 2020-21 academic year. Thank you for understanding.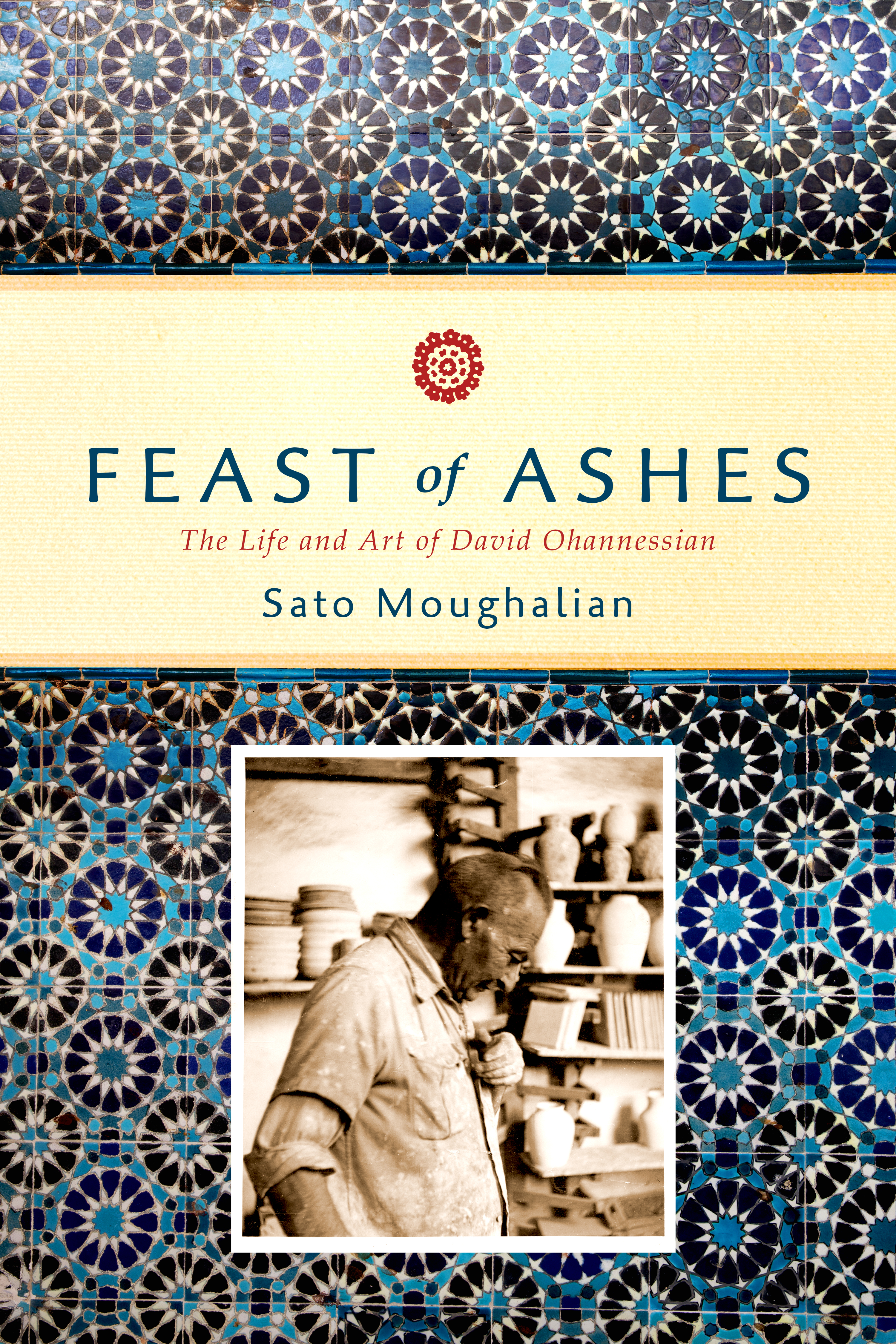 Armenian Ceramics: How the Art of a Genocide Survivor Changed the Face of Jerusalem
April 22, 2020
7:00 - 8:30 PM
Rapaporte Treasure Hall,
Goldfarb Library
Illustrated lecture with Sato Moughalian, author of Feast of Ashes - The Life and Art of David Ohannessian.
Ms. Moughalian will detail the lineage of her grandfather David Ohannessian's ceramic tradition and document the critical roles his deportation and his own agency played in its transfer—aspects of the story obscured in the art historical narrative. She will speak about the process of coming to terms with her family's past, the ways in which that served as an impetus to excavate and reconstruct her grandfather's history through archival research, and the importance of preserving the stories of peoples displaced through migration.
Sato Moughalian is also an award-winning flutist in New York City and Artistic Director of Perspectives Ensemble, founded in 1993 at Columbia University. She serves as principal flutist of the American Modern Ensemble and Gotham Chamber Opera, and can be heard on more than thirty chamber music recordings. Since 2007, Ms. Moughalian has traveled to Turkey, England, Israel, Palestine, and France to uncover her grandfather's traces and has published articles and given talks on the genesis of Jerusalem's Armenian ceramic art.
Cosponsored with the National Association for Armenian Studies and Research (NAASR)
In Motion: Israeli and Palestinian Arts and Culture
April 26 - 27, 2020
Join us for our annual Schusterman Center for Israel Studies spring conference.
Recent events have included book talks by Daniel Gordis, Jonathan Sarna, Ambassador Stuart Eizenstat, and Francine Klagsbrun; presentations by former MK, Dr. Rachel Adatto and Undergraduate Israel Travel Grant recipients; film showings and our annual conference featuring Rivka Carmi and Ambassador Daniel Shapiro.