Schusterman Seminars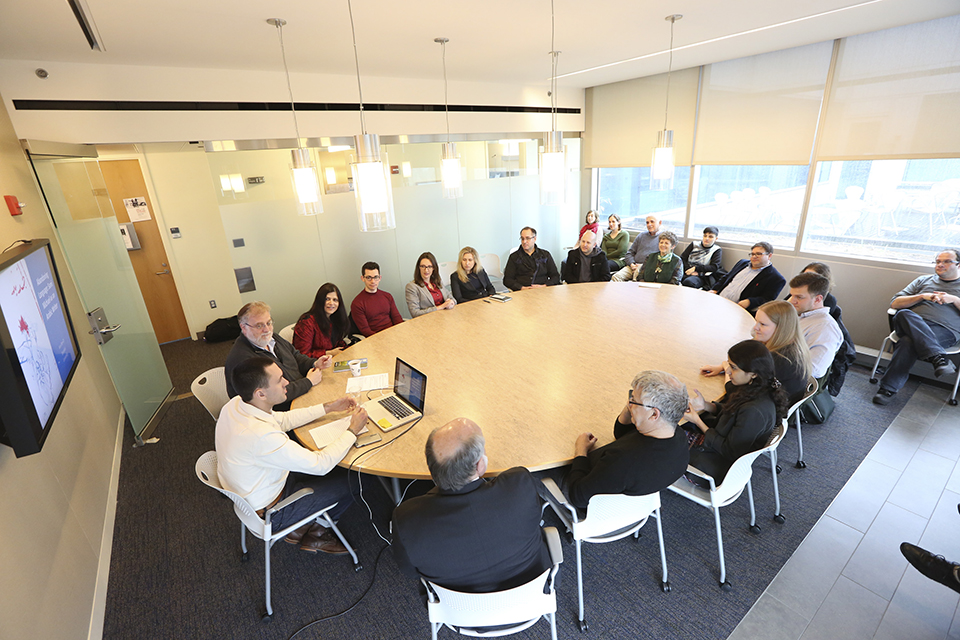 If you enjoy academic presentations, we encourage you to join us for our Schusterman Seminars. These are advanced seminars geared toward faculty and graduate students, and open to all, presenting the latest research in Israel Studies to the Schusterman Center community and beyond.   
Spring 2023
Seminars will take place 12 - 1:15 PM.
All six will be broadcast on Zoom. Three of them will also offer the option to attend in person. Location: Mandel Center for the Humanities, third floor conference room, Brandeis University.  Get directions. Refreshments will be provided. 
Free and open to all. Click on the desired seminar in the list below to see details and register.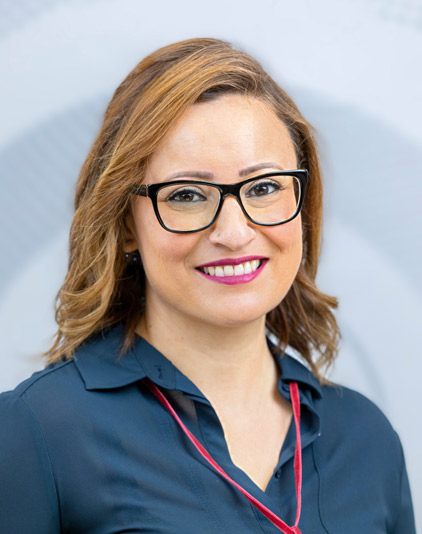 Challenges of the Middle-Class Flight of the Arab Minority in Israel
January 19, 2023
12 - 1:15 PM
On Zoom only
Register now

In recent years we have witnessed the move of middle-class Arab families in Israel to Jewish cities that lack the facilities to provide them with cultural services. This presentation will exmaine the housing characteristics of these families, and the ways in which they change the spatial structure of the cities to which they move, as well as the effect of this process on mobilizing a new discourse of rights. 
Dr. Manal Totry-Jubran is an associate professor at the Law faculty - Bar Ilan University. Her main fields of interests are: Law and Society, Legal Geography, Multiculturalism, Minority Rights, Planning and Building Law, Local government. In 2018 she was selected by "Calcalist" newspaper and "Bank Hapoalim" as one of ten Young Promising Arab leaders in the Arab Society. In 2019 she was awarded the "Gorni Prize", by the Israeli Association of Public Law young researchers for Excellent young researcher in public Law. In 2015 she was awarded the Ma'of scholarship for outstanding Arab students, The Council for Higher Education.

Back to the top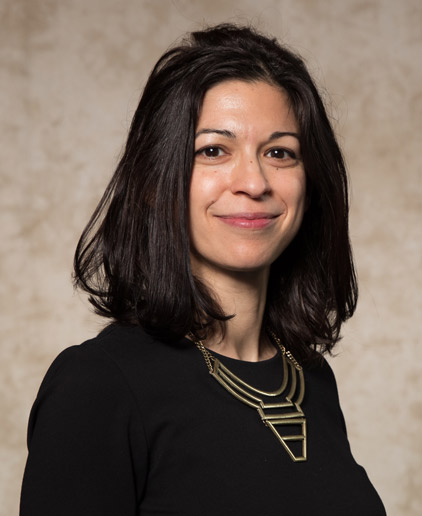 February 16, 2022
12 - 1:15 PM
On Zoom and in person
Mandel Center for the Humanities, third floor conference room 
Brandeis University
Refreshments will be provided
This presentation will focus on Ayman Sikseck's novel "Tishrin" (2016) and Alon Hilu's novel "Ahuzat Dajani" (The House of Rajani, 2008). Both novels represent the histories of Israel/Palestine through uncannily mirrored Gothic narratives. Predicated on dark family secrets and undergirded by the experience of queerness, these narratives challenge our understanding of the ways stories are told and histories are transmitted.
Dr. Karen Grumberg is the Arnold S. Chaplik Professor in Israel and Diaspora Studies in the Department of Middle Eastern Studies and the Program in Comparative Literature at the University of Texas at Austin, where she has served as Director of UT's Center for Middle Eastern Studies since 2018. She has published two monographs: "Place and Ideology in Contemporary Hebrew Literature" (Syracuse University Press, 2011) and "Hebrew Gothic: History and the Poetics of Persecution" (Indiana University Press, 2019). Her edited volume "Middle Eastern Gothics: Literature, Spectral Modernities and the Restless Past" was published in December 2022 in the Literary Gothic series of University of Wales Press.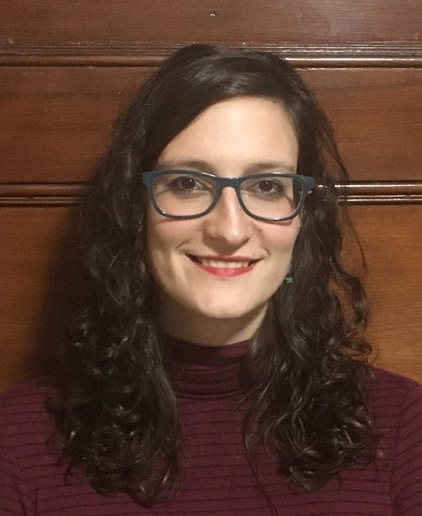 March 2, 2022
12 - 1:15 PM
On Zoom and in person
Mandel Center for the Humanities, third floor conference room 
Brandeis University
Refreshments will be provided.
What led Arab intellectuals to study Hebrew in the early twentieth century? And how did they use that knowledge in the post-1948 Middle East? This talk explores such questions through the life of one Palestinian Arab scholar of Hebrew, Ribhi Kamal, who employed his linguistic knowledge throughout the twentieth century in Zionist organizations, on British-Mandate radio, and in the service of postcolonial Arab governments in Damascus, Amman, and Beirut. 
Dr. Caroline Kahlenberg a scholar of Jewish and Middle Eastern history. She is currently a Visiting Assistant Professor of History and Israel Institute Faculty Fellow at the University of Virginia. She is the author of several scholarly articles including "New Arab Maids: Domestic Work, New Arab Women, and National Memory in British Mandate Palestine" (International Journal of Middle East Studies) and "The Star of David in a Cedar Tree: Jewish Students and Zionism at the American University of Beirut (1908-1948)" (Middle Eastern Studies). Kahlenberg earned her doctorate in history and Middle Eastern studies from Harvard University. 
A Diplomatic History of Turkish-Israeli Relations, 1996-2022
March 16, 2023
12 - 1:15 PM
On Zoom and in person
Mandel Center for the Humanities, third floor conference room 
Brandeis University
Refreshments will be provided. 
In 1949, Turkey became the first Muslim country to recognize Israel's right to exist. Given mounting tensions between Ankara and Damascus, Turkey and Israel established a formal strategic partnership in the mid 1990's. However, relations between the two countries deteriorated  and reached their lowest point in June 2010, in the aftermath of the Mavi Marmara incident. After a decade of tensions, ties between the two countries have significantly improved once again. This presentation will examine the factors that have enabled the emergence of a strategic partnership between Israel and Turkey. It will also address the reasons that led to the collapse of that strategic entente and future perspectives. 
Dr. Jonathan Ghariani is a visiting scholar at the Schusterman Center for Israel Studies at Brandeis University. He recently completed his doctorate at the University College London, in the Hebrew and Jewish studies department under the supervision of Prof. Neill Lochery. His thesis focuses on the diplomatic history of the Arab Israeli final status negotiations. Most recently he was a visiting scholar in the Azrieli Institute of Israeli Studies at Concordia University in Montreal, under the supervision of Prof. Csaba Nikolenyi. Dr. Ghariani's research focuses on the diplomatic history of Israel's relations with Morocco and Oman. He holds a master's degree in security and diplomacy from Tel Aviv University and a bachelor's degree in government, diplomacy and strategy from IDC Herzliya. He completed internships at the Institute for National Security Studies (INSS) and at the Israeli Institute for Regional Foreign Policies.

Back to the top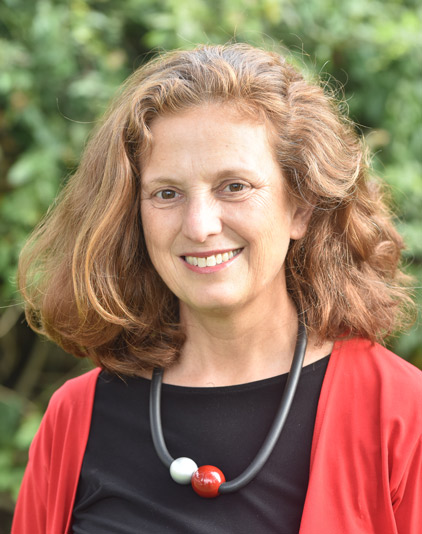 "Side by Side": Nurturing Intercultural Competence among Palestinian and Jewish Teachers in Israel
April 20, 2023
12 - 1:15 PM
On Zoom only
This presentation, based on Dr. Michal Muszkat-Barkan research, will focus on the learning outcomes of an in-service professional development (PD) program for Palestinian and Jewish teachers in Jerusalem. What, specifically, did participants learn from their experience in an intercultural PD program, and how were they personally and professionally affected by their encounters with the other? This study demonstrates the potential of PD programs to develop teachers' sociopolitical awareness of their professional identity and practice in a conflicted city like Jerusalem. 
Dr. Michal Muszkat-Barkan is an associate professor of Jewish education (parallel track) at the Hebrew Union College-Jewish Institute of Religion. She is the director of the Department of Education and Professional Development at the college's Jerusalem campus and the founder of the Teachers' Lounge program. Her fields of research include teachers' mentoring and professional development, teacher ideologies, multiculturalism, and pluralism in education.  

Back to the top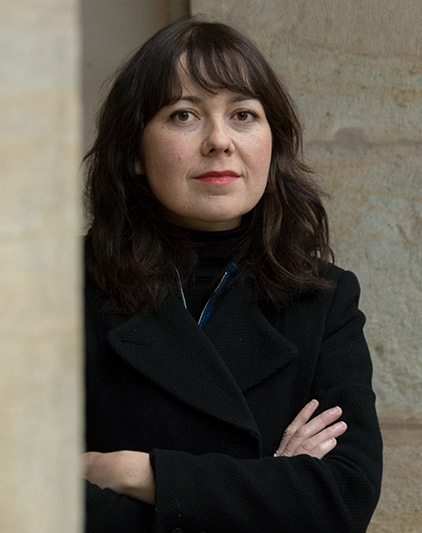 Making the Desert Bloom: Otto Warburg and 'Botanical Zionism,' c. 1900-1930
April 27, 2023
12 - 1:15 PM
On Zoom only
This talk will examine the role of science in the Yishuv (the pre-state Jewish community in Palestine), centering specifically on the so-called Botanischer Zionismus (Botanical Zionism) group, which was led by the German-Jewish colonial botanist and Zionist, Otto Warburg. By researching the motives and ideologies behind this group, we can gain valuable insights into the wider background of the Zionist movement and its principal aims, in particular the creation of a Jewish homeland in Palestine.
Dr. Dana von Suffrin is a writer and historian of science affiliated with the University of Munich. She studied political science, Jewish history and culture and comparative literature in Munich, Naples/Italy and Jerusalem/Israel, and finished her doctorate on the role of science in the Yishuv in 2017.

Back to the top
A sampling of our past speakers
Subscribe to our YouTube channel to watch recordings of a selection of previous seminars, and to be notified when new recordings are posted.