Storytelling as Social Practice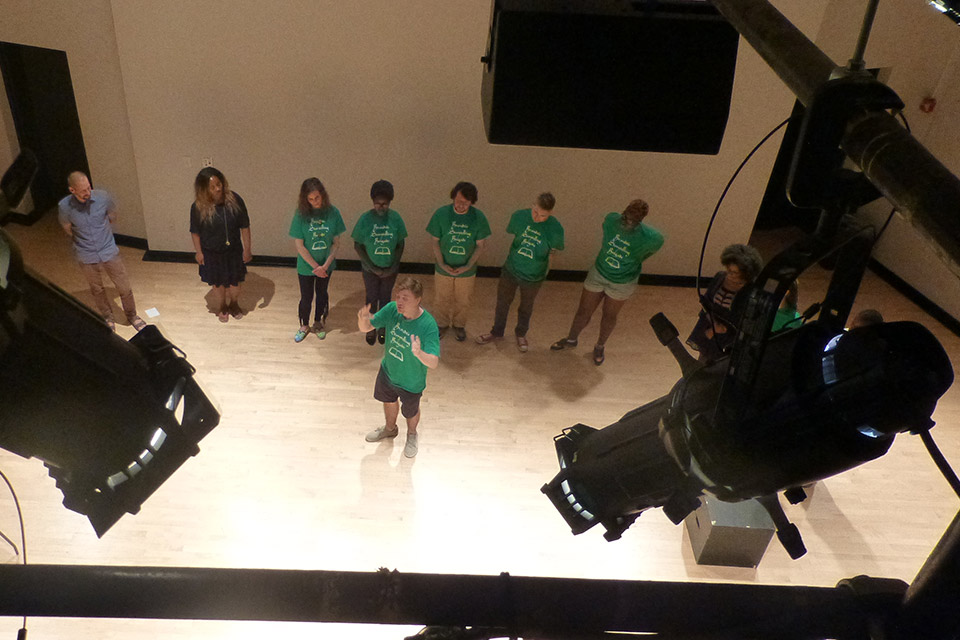 Instructor: David Sherman
Duration: 9 weeks, June 1-July 31, 2020
Credits: 12
Good storytellers can change the world. The stories we hear and tell in this JBS program come from folk traditions, literature, oral histories and our own creative workshops.
We experience the social life of stories on the page and stage, a craft for fashioning identity and creating community. As members of the Brandeis Storytelling Brigade, we entertain and educate through the stories we perform in a wide range of public spaces, from day care centers to open mike competitions. And we reflect on our live storytelling in the context of literary history and narrative theory, in interdisciplinary academic projects.
This course builds on a vibrant storytelling movement across the U.S. to help us develop extraordinarily useful skills:
Holding stage presence in body and voice.
Organizing and promoting performance events.
Participating constructively in a collaborative performance team.
Designing intricate plots, with a sense of how beginnings, middles and ends shape human time.
Understanding character psychology and development as a part of a character system.
Researching the history of folk stories as a strategy for doing cultural history.
Analyzing narrative in theoretically sophisticated ways, including political and philosophical investigations into how stories work and what they do.
Writing critically about the short story literary genre as it has evolved from antiquity to the present.
By the end of the JBS, students have a repertoire of stories and skills that can support work in education, political advocacy, creative writing, theater, stand-up, clinical psychology and other realms where stories circulate. By knowing the stories that we're capable of telling, we learn more about where and how we can be effective in the world.
Program Highlights
The Boston area has a rich storytelling performance scene. Professional storytellers will visit our class for coaching sessions and discussions of their remarkable work. And we will participate in local storytelling events — like the Moth — in Boston, Cambridge and Somerville.
In addition, we will reach out to local community centers, libraries, day care centers, schools, summer camps, and summer festivals to offer performances. These challenging experiences are at the heart of this JBS. By taking these risks together, we grow in skill and confidence in representing our lives to others. And we see firsthand how genuine stories can connect people across differences.
Ideal For
This JBS is open to all students, with an interdisciplinary humanities and social-science approach to storytelling. It offers excellent training for teachers, actors, stage directors, stand-up artists and others seeking to develop strong public speaking skills and performance strategies. In terms of cultural and literary analysis, this JBS is also ideal for literary scholars, writers and folklorists.
Credits and Requirements Toward Graduation
Students in this JBS will earn 12 credit hours and fulfill three humanities (HUM) requirements, one writing intensive (WI) requirement and one oral communication (OC) requirement toward graduation. For most students, one JBS may count as a semester of residency toward graduation. All students, particularly transfer students, should review the terms and conditions for academic residency requirements.
Curriculum