Storytelling as Social Practice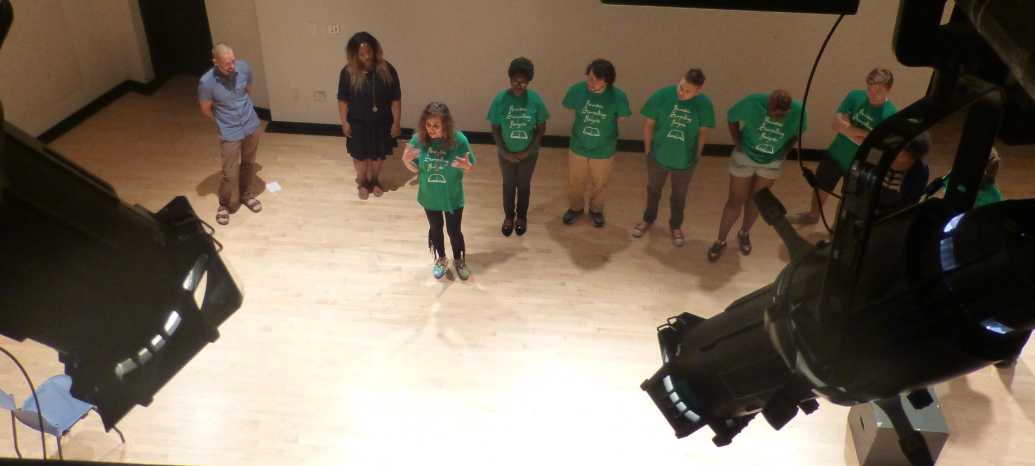 Professor David Sherman
9 Weeks, 12 Credits  |  June 1-July 31, 2020
Join the Brandeis Storytelling Brigade! Live storytelling is exploding across the United States — at the Moth, at TED and in countless other venues. Three exciting courses over nine weeks will help you take your storytelling into the world. You'll explore the history of the literary short story and narrative theory and then move on to live performances for adults and children in Greater Boston — all the while exploring the many ways that our stories reveal and connect us. As part of our Storytelling Brigade, you'll develop a repertoire of individual and collective stories for diverse audiences — preparing you for teaching, acting, community outreach, promotion, public speaking, mobilizing social movements, or more deeply understanding narrative as crucial social practice.
Ideal for:
This JBS is for anyone who wants to be a storyteller or better understand the nature of narrative: students in English, Comparative Literature, Education, Theater, CAST, History, Anthropology, and others. 
Students in this JBS will earn 12 credit hours and fulfill three Humanities Requirements (HUM), one Writing Intensive Requirement (WI) and one Oral Communication (OC) requirement toward graduation. Additionally, for most students, one JBS can count as a semester of residency toward graduation (all students - but particularly transfer students - should click here for terms and conditions surrounding residency requirements). 
Curriculum:
ENG 40bj - The Birth of the Short Story
Requirements Fulfilled: hum, wi
Description: How did the genre of the short story emerge and what distinctive work has it performed in its long and protean history? What unique publication and reading practices have been a part of this history? And why does the short story still matter? With a focus on nineteenth- and twentieth-century writers such as Irving, Poe, Hawthorne, Twain, Chekhov, Mansfield, Hemingway, O'Connor, García Márquez, Johnson, Wallace, and Moore, we will work through the techniques and craft that have defined the short story tradition. And we will consider recent experiments in short stories, mapping where the genre is going next.
ENG 111aj - Narrative Theory
Requirements Fulfilled: hum
Description: This course will explore fundamental concepts in narrative theory and narratology, from Aristotle until today. We will consider the formal features of plots, characters, and narrative discourse. And we will read theoretical accounts of the role that narrative plays in personal identity, community belonging, moral judgment, historical knowledge, and political authority. As a prominent body of scholarship within literary studies, narrative theory offers insights into a fundamental way in which we organize our experiences and make sense of our world.
ENG 60aj - Storytelling Performance
Requirements Fulfilled: hum, oc
Description: This experiential course is a workshop for students to craft and perform stories as part of the Brandeis Storytelling Brigade. Through a series of collaborative exercises and rehearsals, students will develop a repertoire of at least four stories: one fictional story for young children, one folk tale for young children, one story based on historical research for young adults or adults, and one autobiographical or fictional story for young adults or adults. We will tell our individual and group stories, as a team, at youth summer programs, libraries, teen centers, open mics, and other public spaces.
Questions?
If you have questions about the program, please email Prof. David Sherman at: dsherman@brandeis.edu.
If you have questions about the application process or have general programs about the JBS program, email us at: jbsprogram@brandeis.edu.
JBS Applications:
Applications for Summer 2020 will be opening soon!
Applicants should first review the application process, there are limited spaces and financial aid for all JBS programs, so applicants are encouraged to apply early.
Please sign up for the Summer School email list to be notified of when the JBS application period opens.