Staff and Steering Committee
The Mandel Center for the Humanities is the administrative home for several key interdisciplinary degree programs at Brandeis. Through the participation of these programs, as well as the participation of other affiliated departments, students and faculty from all parts of campus become more informed, engaged and humane citizens of the world.
Staff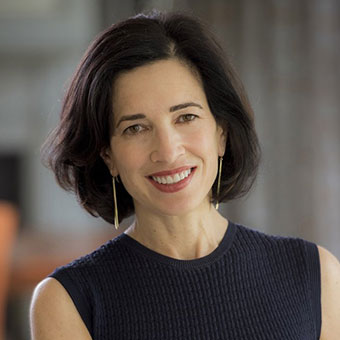 Ramie Targoff
Jehuda Reinharz Director, Mandel Center for the Humanities
Professor of English, Co-Chair Italian Studies
Professor Targoff, the founding director of the Mandel Center for the Humanities, teaches and studies English and Italian Renaissance literature. She is the author of "Common Prayer: The Language of Public Devotion" (Chicago, 2001); "John Donne, Body and Soul" (Chicago, 2008); "Posthumous Love: Eros and the Afterlife in Renaissance England" (Chicago, 2014), and "Renaissance Woman: The Life of Vittoria Colonna" (Farrar, Straus, & Giroux, 2018). Her new work focuses on English women writers in the age of Shakespeare.
Mangok Bol, MS'13
Program Administrator
Bailey Ludwig
Program Assistant
Bailey is a PhD student in the English Department at Brandeis University. With a particular focus on medieval romance and manuscripts, her research explores depictions of religion, race, and gender in the Middle Ages and their relation to the present. Her current interests include Arthurian and crusade romance. She received a B.A. in English from Ursinus College and spent a year at the University of Aberdeen as one of the St. Andrew's Scholars of Philadelphia.
Steering Committee