Faculty & Staff
Jonathan Krasner
Jack, Joseph and Morton Mandel Chair of Jewish Education Research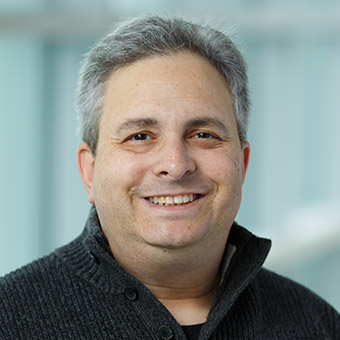 Jonathan Krasner's 2011 book, The Benderly Boys and American Jewish Education (Brandeis University Press) was the winner of the 2011 National Jewish Book Award in American Jewish Studies. He was named as a 2012 finalist for the Sami Rohr Prize for Jewish Literature. 
He is currently working with Sharon Avni (CUNY) and Sarah Benor (HUC-LA) on a volume tentatively entitled Hebrew in the Sunshine, about the use of Hebrew in Jewish overnight summer camps. The book will be published by Rutgers University Press in 2018.
Krasner is also inaugurating a new project in 2017-18 on the history of Jewish day schools. His other research interests include the history of American Jewish education, the teaching and learning of Jewish history and social studies, Jewish youth, and LGBT Jews. His articles have appeared in a variety of academic journals and edited collections. 
Krasner is also the co-writer, with Dr. Jonathan D. Sarna, of the two-volume award-winning Jewish history textbook for young people, The History of the Jewish People: A Story of Tradition and Change (Behrman House, 2006, 2007) and the one-volume Jewish History: The Big Picture (Behrman House, 2008).
Krasner, who was a Wexner Graduate Education Fellow from 1994-98, received his Ph.D. in American Jewish Studies at Brandeis. He has a Master's in Education from Harvard University Graduate School of Education. From 2002-2014 he was assistant and associate professor of the American Jewish Experience at Hebrew Union College-Jewish Institute of Religion. Prior to his academic career, he taught for ten years in Jewish day schools and was the founding history department chair at Gann Academy. 
He is the past chair of the Network for Research in Jewish Education and serves on the editorial boards of the American Jewish Archives Journal and the Journal of Jewish Education.  Krasner is also a member of the American Jewish Historical Society's Academic Board, the Association for Jewish Studies, the American Educational Research Association, the History of Education Society, and the Organization of American Historians.
He lives with his family in Lexington, Massachusetts.