Jon A. Levisohn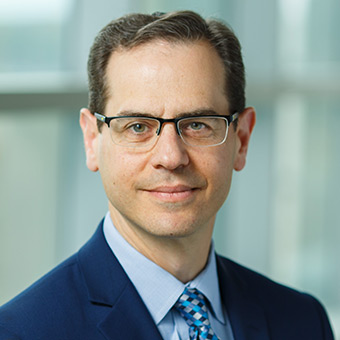 Director of the Jack, Joseph and Morton Mandel Center for Studies in Jewish Education at Brandeis University
Associate Professor in Near Eastern and Judaic Studies, and the Jack, Joseph and Morton Mandel Chair in Jewish Educational Thought, at Brandeis University
Raised in Boston, Jon Levisohn studied classical Jewish texts and at Yeshivat Sha'alvim in Israel for two years before earning his AB in Philosophy at Harvard College. He then spent a year studying Jewish thought and Jewish education at the Hebrew University, as well as studying Talmud at the Shalom Hartman Institute.
Returning to the U.S., he taught Jewish studies at a Jewish day school for three years, and then earned MA degrees in Philosophy and Religious Studies and a PhD in Philosophy of Education at Stanford University, where he was a Presidential Fellow and a Wexner Graduate Fellow.
Since his arrival at Brandeis in 2002, his research and writing have encompassed three broad areas. First, he has published several papers on the teaching and learning of classical Jewish texts, including an edited volume titled "Turn It and Turn It Again: Studies in the Teaching and Learning of Classical Jewish Texts" (2013).
Second, he has studied the teaching and learning of history, which has resulted in a number of papers and a book titled "The Interpretive Virtues: A Philosophical Inquiry into the Teaching and Learning of Historical Narratives"  (Wiley-Blackwell, forthcoming).
Third and most recently, he has pursued a number of projects to clarify the desired outcomes of contemporary Jewish education. This has included a critical re-examination of the use of "Jewish identity" as an outcome, as well as explorations of Jewish service-learning, of education towards peoplehood, and of curricular integration. These projects are linked by a general argument that both theorists and practitioners ought to focus on the cultivation of moral and intellectual virtues.
At the Center, he has led projects such as the" Initiative on Bridging Scholarship and Pedagogy in Jewish Studies," the "Pedagogies of Engagement in Jewish Studies" project, and "Pedagogy Lishma: Using Studies of Teaching to Promote Learning." In March 2014, he co-chaired the conference on Rethinking Jewish Identity and Jewish Education.
At Brandeis, he teaches the following courses:
A Philosophical Introduction to Judaism (NEJS 156b), which explores a set of issues that are central to Jewish thought and practice;
Studying Sacred Texts (NEJS 170a), which incorporates modern European intellectual history, comparative religion, and hermeneutics;
Tikkun Olam/Repairing the World: Service and Social Justice in Theory and Practice (NEJS 171b), which explores the challenges of trying to make a positive difference in the world;
Philosophy of Jewish Education (NEJS 235b), which examines the animating ideas behind diverse Jewish educational visions.
He also teaches Introduction to Philosophy of Education (EDUC 159b) and Philosophy of the Humanities (PHIL 148b). In addition to his appointment within the NEJS Department, he is affiliated with the Philosophy Department, the Education Program, and the Hornstein Program in Jewish Professional Leadership.
Levisohn is a member of the Network for Research in Jewish Education (for which he served as chair of the NRJE annual conference in 2014), the Philosophy of Education Society, and the Association for Jewish Studies. He has been a fellow of the North American Scholars Circle of the Shalom Hartman Institute and of the Jewish Studies Service-Learning Initiative of Repair the World, and served as a research fellow at the Jacobson Family Foundation in 2012. He consults to and teaches for Jewish educational institutions, drawing on his academic expertise and twenty years of experience as a Jewish educator.