Doctoral Fellows Program
The doctoral fellows program provides intellectual and professional support to a small group of current doctoral students in North America and Israel-based universities whose research is, in one form or another, related to Jewish education. Its goals are to:
Engage fellows in conversations about the field of Jewish education (and adjacent fields).
Mentor fellows and connect them to intellectual resources that complement the strengths of their particular doctoral programs. This will be customized based on fellows' needs.
Provide fellows with thought partners to workshop ideas, presentations, and their writing.
Support fellows in planning for their next career steps.
Create a sense of collaboration and support among fellows.
Help fellows maintain momentum and develop accountability structures for their research/writing.
Support fellows' research by providing a $1,500 stipend to be used for professional development, conference participation, or data collection.
Participants will need to commit to meeting with the group over Zoom every 2 weeks to workshop ideas, writings, and/or presentations. Participants will also need to commit to spending 1-2 hours every 2 weeks reading and commenting on other fellows' work to provide feedback. We will determine dates based on fellows' schedules. Fellows may come together for an in-person writing retreat/workshop.
We welcome applications from across disciplines and universities whose research is related to Jewish education (broadly defined). Priority will be given to students who have already collected their data. Because fellows will be workshopping their writing and ideas together, we will be selecting fellows primarily based on the topics they study and the types of methodologies they use.
The next cohort will run from September 2021–August 2022. It will be led by Dr. Ilana Horwitz, Assistant Professor and Fields-Rayant Chair of Contemporary Jewish Life at Tulane University. Please direct any questions to Dr. Horwitz: ihorwitz@tulane.edu.
The application window has now closed, and the next doctoral fellows cohort will be announced in the coming weeks.
Cohort 1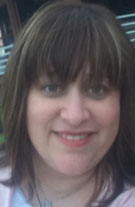 Esther Friedman
Esther Friedman is a PhD candidate at the Melton School of Jewish Education, Hebrew University of Jerusalem, and has taught Tanach, chaired the Tanach department, and written Tanach curriculum at Tanenbaum CHAT in Toronto, where she lives with her husband and children. Her dissertation is about teacher personal belief change and is titled "ומתלמידי יותר מכולן [And From my Students Most of All], The Impact of the Student and Milieu on Teacher Ideology: Orthodox Tanach Teachers in non-Orthodox schools in North America."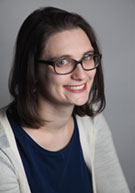 Talia Hurwich
Talia Hurwich is pursuing her PhD in Education and Jewish Studies at NYU. Her dissertation "Seen But Not Heard? Graphic Novel Adaptations of Texts with Jewish Feminist Religious Significance" examines the encounter between adolescent reader and graphic novel adaptations of traditional Jewish texts, particularly where issues relating to gender arise, focusing on how graphic novel adaptations of traditional Jewish texts shape a Modern Orthodox Jewish student's reading of women's roles in these texts. She has published work on multimodal literacy (particularly with graphic novels) in the ELA as well as STEM classrooms.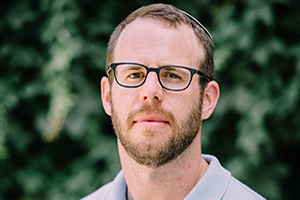 Joshua Ladon
Joshua Ladon is the West Coast Director of Education for the Shalom Hartman Institute of North America. He received a BA from Washington University in St. Louis and subsequently lived in Jerusalem for seven years, completing an MA in Jewish Thought at Tel Aviv University. He received rabbinic ordination from the Shalom Hartman Institute. He is a doctoral student in Jewish education at the Jewish Theological Seminary in New York. His dissertation investigates practitioner thinking, asking how teachers design source sheets and how source sheets, as a curricular tool, mediate teacher thinking and shape an encounter with the Jewish tradition.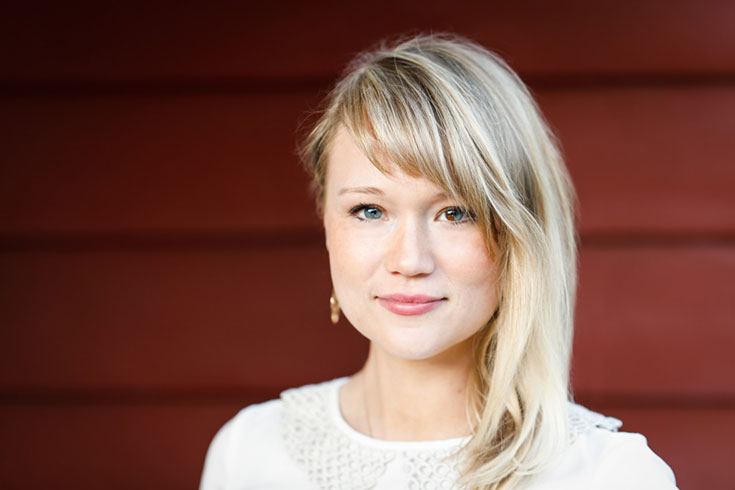 Allison Lester
As an educator, designer, and researcher, Allison Lester is interested in cultivating playful and vibrant learning spaces where one's rich historical and cultural narrative can be fostered and sustained through socially just transformative paradigms. She is a doctoral candidate at the University of Cincinnati in the Educational Studies: Educational and Community-based Action Research program. Her dissertation is an action research study with preservice teachers on creating "virtual holding environments" for adolescent learners online during the Covid-19 pandemic.