Hebrew Infusion Call for Videos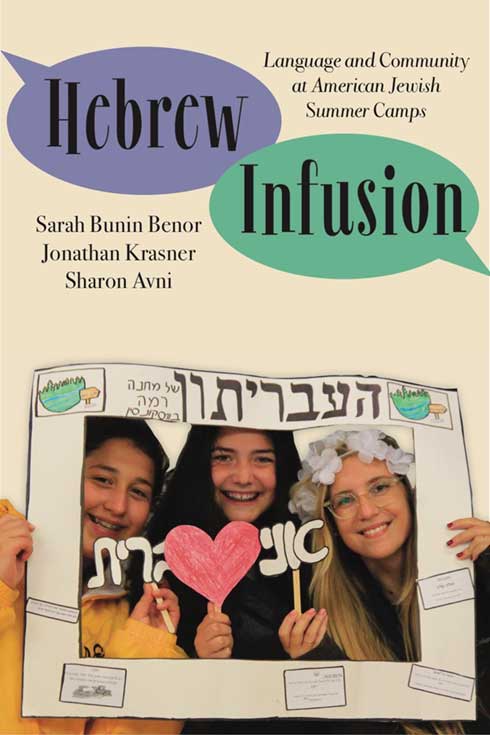 Thank you for your interest in recording a brief video clip for the promotional video for Hebrew Infusion: Language and Community at American Jewish Summer Camps to be published this summer. We're looking for children, teens and adults to record brief videos (just a few seconds) of a sentence or line from a song or musical that is used at their Jewish overnight camp. It should be in Hebrew or in a mix of Hebrew and English.
Examples:
Are you ready for hodaot?
Hakshivu na, hakshivu na.
Let's hear some ruach in this chadar ochel!
Now it's time for nikayon.
Who's meltzing today?
There's a fork in ma's leg. Fork, mazleg, fork, mazleg. Ivrit, Ivrit, Ivrit Daber Ivrit!
Safsalim al hashulchanot.
[singing] Bachur lo tofsim b'raveh (Brief clip of a Hebrew song or Hebrew musical)

Guidelines:
Pick one of our examples or, even better, choose one of your favorites. Record yourself or your child saying the sentence or singing a song lyric or two, followed by a brief pause and then the name and location of your camp. If you are recording on your phone, please hold your phone horizontally. Feel free to show your camp spirit! Wear a camp T-shirt, hold up a sign, or add some camp memorabilia to the background of your video.
Videos of children must be submitted by a parent or legal guardian. No names will be used in the video, but we need your name to make sure we have your consent to use the video. We might not be able to use all submitted clips.
First fill out the release form here: 
https://tinyurl.com/HebrewInfusionBookTrailer
Then, you will be directed to the link to upload your videos, or you can upload them here:
https://ensemble.brandeis.edu/Dropbox/ED2

Questions?
Email Elizabeth DiNolfo at mandelcenter@brandeis.edu.