World Music Concerts
Each semester, our World Music Concerts feature musicians of international stature representing a multiplicity of cultures. In the intimate setting of the Slosberg Recital Hall, each concert invites the audience to experience the history, cultural memories, indeed, the heart and soul of a people through the autobiographical narrative of music.
2019-2020 Performances
November 16, 2019
As artistic performance becomes ritual, we remember and honor the Comfort Women of occupied countries in East Asia, who were forced into sexual slavery between 1932 and 1945. Korean master musician gamin has curated this remarkable performance, which will feature: sounds of the Japanese shakuhachi, Chinese sheng, and the Lydian String Quartet; new works by composers Ki Young Kim and Yoon Ji Lee; and a powerful video from visual artist Chang-Jin Lee.
March 7, 2020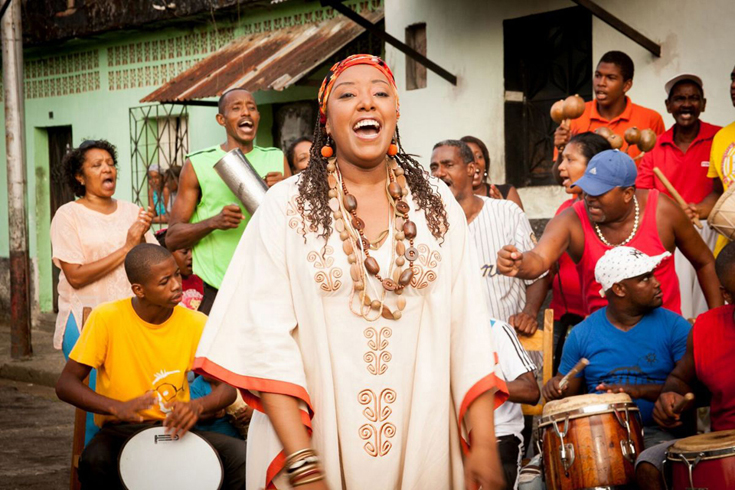 8 p.m., Slosberg Music Center
Preconcert talk, 7 p.m., Reception catered by Ellana's Kitchen to follow
Immerse yourself in the irresistible rhythms and astonishing harmonies of Betsayda Machado, known as the "Voice of Venezuela," and her high-energy Venezuelan Afro-Soul tambor ensemble. Hailing from the small village of El Clavo in the region of Barlovento, they have been lauded by The New York Times as, "The kind of group that world-music fans have always been thrilled to discover: Vital, accomplished, local, unplugged, deeply rooted."