2019-2020 Events
Arabic Movie Night: My Wife and My Wifey
February 27, 2020
7pm
Gzang 122
Free popcorn and snacks
The Invention of Jewish Theocracy: The Struggle for Legal Authority in Modern Israel
February 26, 2020
5:30 - 7:00 PM
Rapaporte Treasure Hall,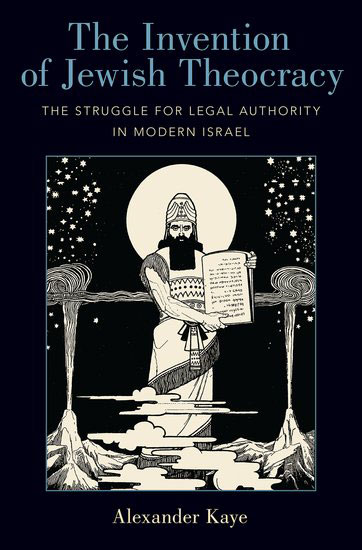 Goldfarb Library
Join us for a book launch and discussion of Professor Alexander Kaye's new book, The Invention ofJewish Theocracy: The Struggle for Legal Authority in Modern Israel. A book signing will follow.Books will be available for purchase. 
Simeon Chavel Presentation: Intergenerational Punishment in the Hebrew Bible
February 14, 2020
Simeon Chavel studies the literature of the Hebrew Bible, the religion of ancient Israel and Judea, and their relationship. His approach combines theory of literature, theory of religion, the ancient historical and social context, and early Jewish interpretation
This presentation argues that the idea of intergenerational punishment in Iron Age Judea originates in the family sphere, where it imagines a loving and patient Yahweh not to compound punishment over generations but to parcel it out in fractions, and thereby explains why bad things happen to good people; the metaphorical extension to the political sphere led to some pressing questions when times got tough.
Lecture by Mahri Leonard-Fleckman
January 27, 2020
Mandel 328 (Schusterman Center for Israel Studies Conference Room)
6-7:30pm
"Landscaping Language: Border and Identity Construction in the Iron Age Shephelah"
Professor Leonard-Fleckman is the author of The House of David: Between Political Formation and Literary Revision (Fortress, 2016), and co-author of The Book of Ruth (Wisdom CommentarySeries, Liturgical, 2017). Her current book project explores biblical constructions of the social landscape in the Shephelah and the ramifications of such constructions for assumed notions of identity in the Iron I-II Levant.
Worldwide Screening of Claude Lanzmann's "Shoah"
January 27, 2020
Brandeis will be the Boston host of the worldwide
9.5 hour
screening of Claude Lanzmann's 'Shoah' on January 27th
to mark International Holocaust Remembrance Day
, organized by the Goethe Instituts (see details below
and here
).
The Formation of New Jewish Communities
January 19, 2020
The 4th Biennial Graduate Student Workshop
Schusterman Center for Israel Studies, Brandeis University
Description: The workshop will focus on the formation of new Jewish communities in the Americas, Israel, Australia and beyond. The goal is to help situate doctoral students' research within broader comparative, transnational, and global themes. By drawing together students with diverse perspectives and research interests, the workshop will facilitate productive boundary-pushing conversations about American Jewish history, Israel Studies, and other areas in modern Jewish Studies. This workshop is designed to give advanced graduate students in modern Jewish history a space to discuss their work, explore pedagogy and professionalization, and create an intellectual community. Participants will read and discuss a dissertation chapter with an opportunity for feedback from their peers and facilitators. There will also be sessions on archives, publishing, and the job market. The workshop will be held at Brandeis University in Waltham, Massachusetts. Kosher meals will be provided. Participants traveling from outside the Boston area may receive up to $250 towards travel costs. Housing, if needed, will be provided upon request. 
56th Rawidowicz Memorial Lecture
November 13, 2019
On Wednesday, November 13, 2019, the Tauber Institute will host Professor Michael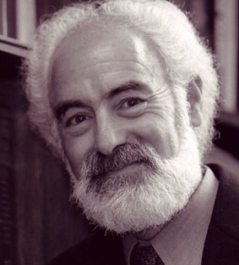 (Buzzy) 
Fishbane,Ph.D. '71, to deliver the 56th Annual Simon Rawidowicz Lecture. Professor Fishbane is the Nathan Cummings Distinguished Service Professor of Jewish Studies at the University of Chicago. The event will be held in Rapaporte Treasure Hall at 7:30 pm.
Stoll Chair Lecture by Alexander Kaye, "Galut: Exile and Existence in Modernity"
November 12, 2019
3-5pm
Rapaporte Treaature Hall, Goldfarb Library, Brandeis University
Alexander Kaye presents his lecture on "Galute: Exile and Existance in Modernity."
Hebrew Language and Arts Week
October 28, 2019
The Hebrew Language and Arts Week will be held the week of October 28, 2019 and will offer four days of  lectures and performances by prominent international artists, musicians, politicians, and a chef.  More information will be available as the date draws near.  Most events will be conducted in Hebrew.  All events are free and open to the public.  
Sponsors include the Schusterman Center for Israel Studies, International Center for Ethics, Justice and Public Life,  The Department of Near Eastern and Judaic Studies.  The event is organized and hosted by the Hebrew Language Program at Brandeis University.
Fall NEJS Open House
October 28, 2019
12:30pm
Lown 315
Featuring a Milk Street Kosher lunch with NEJS faculty. We'll have the list of fall NEJS courses to share.  All undergraduate students are welcome.
Movie Night: Flimflam
October 24, 2019
Flimflam:  An Egyptian romantic comedy in Arabic!
A fun-loving bachelor goes on a romantic getaway, but winds up pretending to be married to a complete stranger to take advantage of a booking mix-up.
Thursday, October 24, 2019
6:45 p.m. (Movie starts at 7 p.m.)
Pearlman Hall, Room 113
Snacks and beverages will be provided.

Come enjoy the fun!
Mark R. Cohen on "Maimonides and the Merchants"
October 4, 2019
On Friday, October 4, 2019, the Tauber Institute will host Mark R. Cohen '64 for a presentation on his book 
Maimonides and the Merchants: Jewish Law and Society in the Medieval World
. Professor Cohen is the Khedouri A. Zilkha Professor Emeritus of Jewish Civilization in the Near East at Princeton University and will be giving the presentation in an open session of Professor Jonathan Decter's class "Religions of Abraham: Judaism, Christianity, and Islam," NEJS 3A. The event is free and open to the public and will be held in Lown 315, 9:30 - 10:50 am.