Computer Science for Social Justice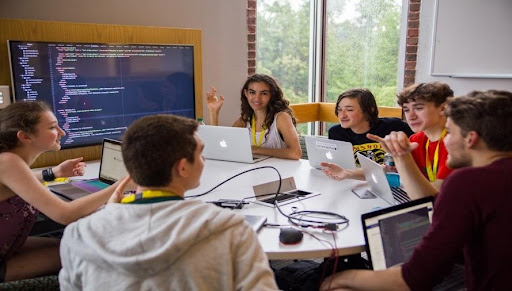 COMPUTER SCIENCE FOR SOCIAL JUSTICE ONLINE 
Program begins in late January
Price:  $0
Register
here
Nominate a student to register
here
What problem do you want to solve in the world?  Become a mission-driven coder and a programmer with a purpose! 
Whether you have a great deal of experience with coding or none at all, the course will enable you to create an app to address today's social justice issue of your choice.  We prepare high school students to be computer scientists who are socially conscious, using tech for good.  
You'll learn the technical skills you need to become a coder and develop your app
You'll learn about and implement concepts of UX (user experience) and accessibility as you create your app, and gain a deeper understanding of applied uses and technologies that expand accessibility and serve social needs
You'll delve into topics like privacy, cybersecurity, and the ethics of technology
All Academic Immersion programs combine synch and asynch online sessions to enable you to learn about a particular passion; develop important academic skills; and create a capstone project suitable for inclusion in your college resume.  You'll get the support of University teaching assistants and program-specific rubrics to guide your work and your growth.  We estimate you'll spend 2 – 3 hours per week during the spring semester exploring our innovative and important programming.