Jewish Learning and Community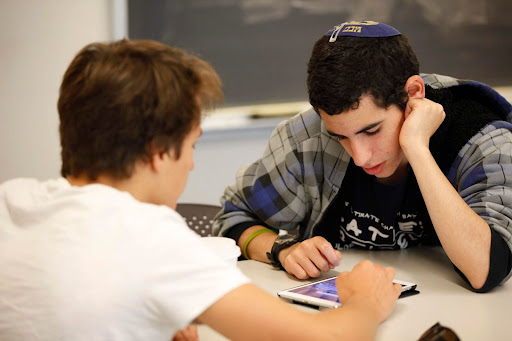 JEWISH LEARNING AND COMMUNITY ONLINE
Program begins in late January
Price:  $0
Nominate a student to register
here
What does it mean to be Jewish in America?  A recent Pew Research Center study found that Jewish people are culturally engaged, increasingly diverse, politically polarized and worried about antisemitism.  These sessions will cover important issues for Jewish teens and their allies, and enable you to bring a richer understanding of key events and controversies that involve us all.
Explore intersectionality as a part of Judaism, and understand how the Jewish community is organized
Delve into important issues like antisemitism and assimilation
Investigate how the Jewish community responds to critical events like the pandemic, the US relationship with Israel and anti-democratic movements in America
All Academic Immersion programs combine synch and asynch online sessions to enable you to learn about a particular passion; develop important academic skills; and create a capstone project suitable for inclusion in your college resume.  You'll get the support of University teaching assistants and program-specific rubrics to guide your work and your growth.  We estimate you'll spend 2 – 3 hours per week during the spring semester exploring our innovative and important programming.