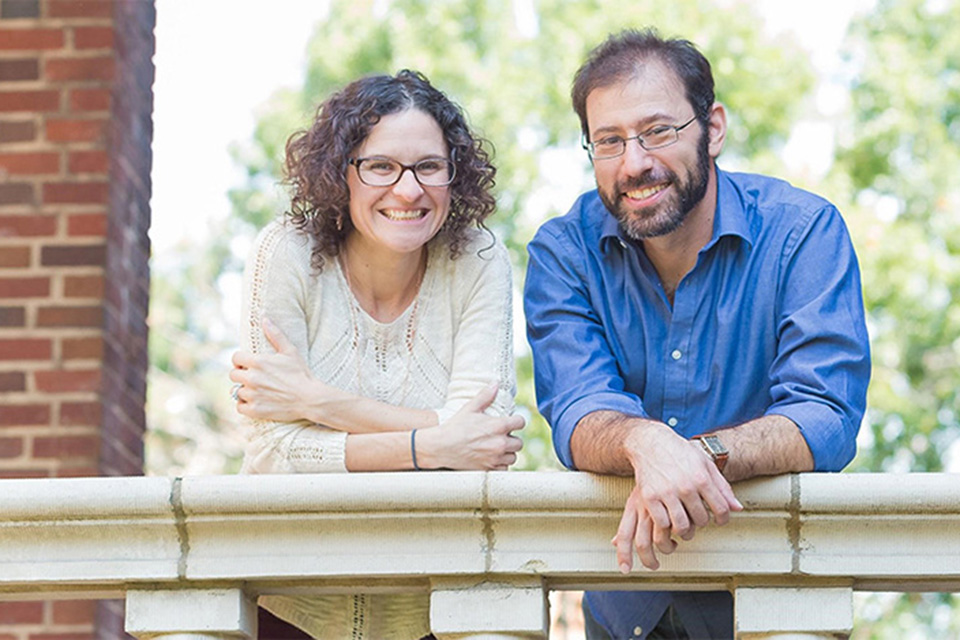 Rabbi Sara Zober grew up in Cincinnati, Ohio but spent her formative Jewish years in Lancaster County, PA. While in rabbinical school she served both Reform and Conservative synagogues from the Dakotas to the Midwest, and participated in the Rabbis Without Borders' student retreat, as well as other interdenominational work. Today, she leads Temple Sinai in Reno with her husband. We spoke with Rabbi Zober about what prompted her to nominate a teen for our Precollege Genesis program: 
 
Tell us more about your current work with teens.
I am the rabbi of a small synagogue, so we do it all here! We have a teen youth group called SUNNY (it's a NFTY affiliate) and a Hebrew High program in our supplementary religious school. Keeping teens connected to Jewish life is a really important part of what we do in all our programming, so we also have a seat on the Board for our SUNNY president.
How did you hear about Brandeis and its high school programs?  
My husband is a Brandesian, so when I first heard about Precollege at Brandeis, I did some research and asked him about it. It looked to me like a great way to give high schoolers really meaningful leadership training, some fun independent (but structured) travel, and yet another way to connect a teen to the wider Jewish world.
How did you decide to nominate a student?
I have a young woman in my congregation who just keeps showing so much potential - she's everywhere! Teaching, stepping in to help, invested and articulate. I kept thinking "wow, I want you to keep using that energy for the good of the Jewish people, so how do I make that happen?" When Brandeis Precollege came across my desk, it all fell in place. 
What was the nomination process like?  
It was a very easy process! My advice is to look around your congregation for the teens who are asking the good questions. We need those people to become leaders for their generation (and ours!) in synagogue life.
Interested in nominating an amazing teen for one of our Brandeis Precollege programs? Submit your nomination and we will send your student an invitation to apply!