Professor Tim Hickey plans to develop "super-powers" in this summer's App Design students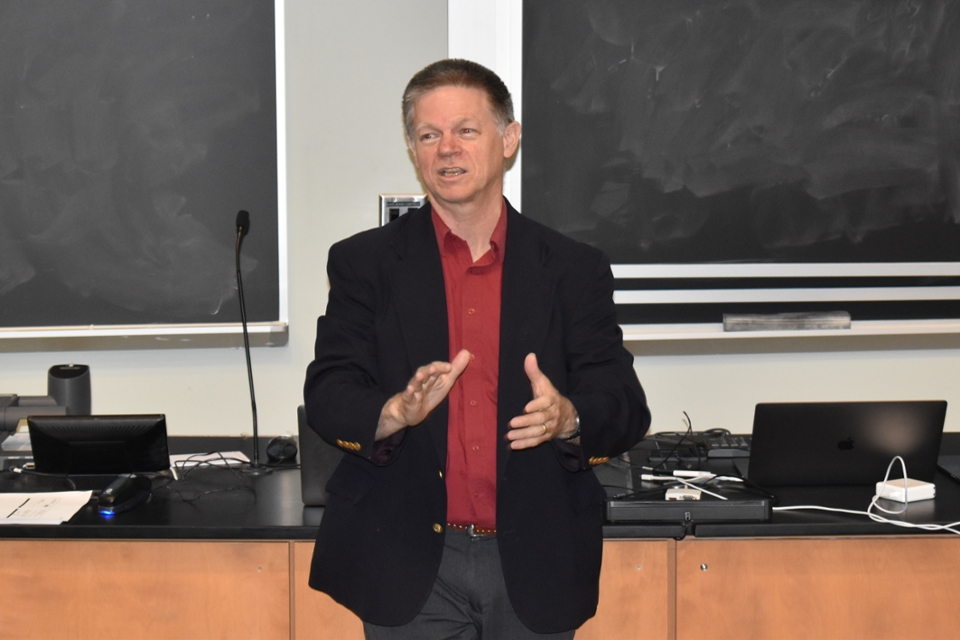 Professor Tim Hickey, chair of the Brandeis computer science department and a Precollege App Design instructor for four years, always looks forward to meeting new high school students each summer.
"I believe that learning how to code and to create applications is a critical 21st century skill," Professor Hickey said. 
This summer, Professor Hickey will lead students in creating real apps using modern tools, programming languages, and coding skills, and students will see their app design from concept to marketing.
"I hope that students discover how exciting it is to learn how to build digital apps and that they come to think of themselves as software developers, among other identities, of course," noted Professor Hickey. 
In past years, App Design students visited with reps from iRobot, as well as traveled to Google headquarters, to present their app designs. This year will be very different since all components of the App Design course will be provided remotely. 
"I am confident that it will be a rewarding experience for all students [this year]. They will develop a 'super-power' of being able to build applications using modern technology and tools, and will also build close friendships with other students in the program," Professor Hickey said. 
"Although they won't get the experience of living in college dorms on campus, there is a reasonable chance that this kind of remote learning will at the very least be a component of their college experience over the next few years until a vaccine or a cure is found," Professor Hickey predicted.