Genesis Course Wins Award in its Debut Year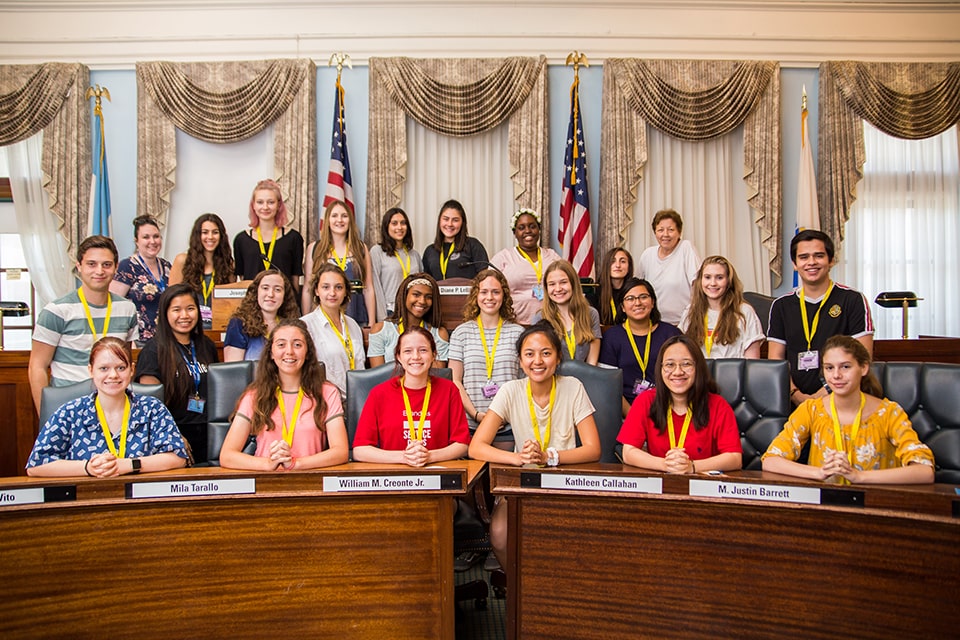 A new course in the Precollege Program at Brandeis University won the Lippman Kanfer Prize for Applied Jewish Wisdom in the category of new initiatives at this year's Jewish Funders Network International Conference.
Making its debut, Being the Change: Public Policy, Justice, and Advocacy, will be a part of this summer's Genesis: Jewish Leadership program. The new course pulls from Judaism's long tradition of tikkun olam (healing the world) and Talmudic teachings on policy change, engaged debate, and democratized access to power.
The Precollege team worked with ethics, policy, and advocacy experts at Brandeis as well as leaders and educators at Jewish justice organizations throughout the country to shape a vision for a two-week intensive course geared toward Jewish teens who are ready to learn the tools of making change in their home communities and beyond.
The Lippman Kanfer Prize is sponsored by Lippman Kanfer Foundation for Living Torah with support from Democracy Fund. Said the foundation, the course will empower teens to "help people access and apply Jewish wisdom to live better lives and shape a better world."
This brief video provides more details about the award.
The Precollege program proposed to the Lippman Kanfer Foundation for Living Torah that the Being the Change: Public Policy, Justice, and Advocacy course will "empower teens with the tools and knowledge that will motivate them to get and stay involved in the democratic process and issues of social concern". The proposal further highlighted its relevance in this complex moment in history by explaining how the course's "design and ambition aligns with the ever-intensifying intersection of faith, justice, and social change."
Said Rabbi Laura Bellows of Brandeis, "the award recognizes that Genesis' Public Policy, Justice, and Advocacy will enroll participants who are not only searching for hope, but who are ready to organize, advocate, and use their own power effectively to build a more whole, more just world."
The award-winning course will run from July 2, 2019 until July 29, 2019. Detailed program information is available on the Precollege website.
Sources:
http://lippmankanferprize.org/