Community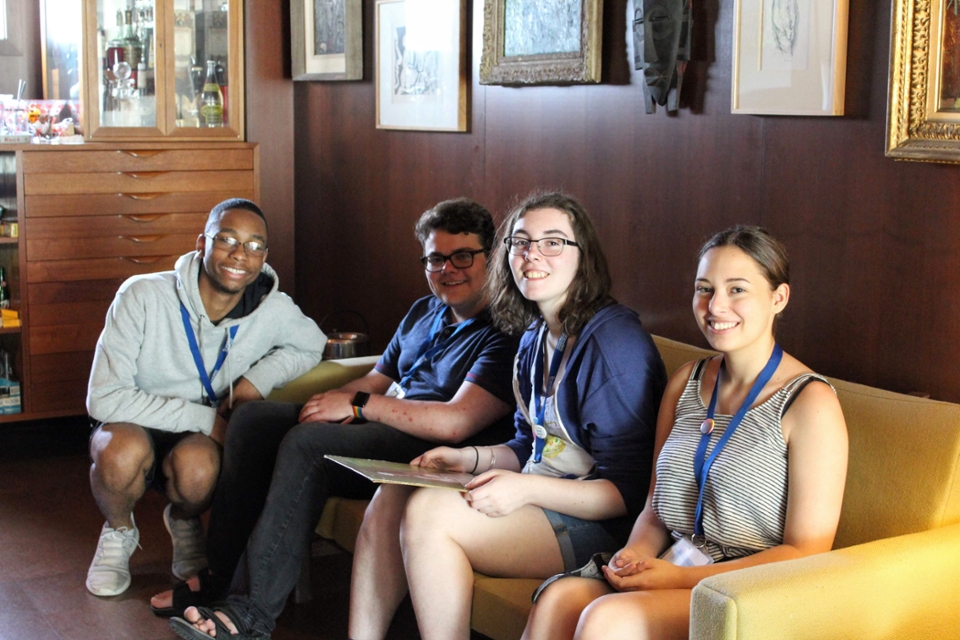 Welcome to our community!
The Brandeis community is like no other. Created in the late 1940's as a sanctuary for high-achieving students seeking an alternative to the traditional Ivy League, Brandeis has grown to welcome students from all over the world – both as undergraduates and graduates. Its suburban setting hosts rigorous academic teaching, innovative laboratories and research, and a vital commitment to social justice. Brandeis faculty and graduates are on the forefront of making positive change in our world.
Brandeis University was founded in 1948 by the American Jewish community at a time when Jews and other ethnic and racial minorities, and women, faced discrimination in higher education. Brandeis' visionary founders established a nonsectarian research university that welcomes talented faculty and students of all backgrounds and beliefs. From the outset, Brandeis focused on undergraduate education, while building a pioneering research enterprise.
Brandeis Precollege offers you a glimpse of this world-class University. Through innovative, academically robust sessions, we welcome high school students to immerse themselves in a life-changing experience that offers a view into what life could be at a top-tier University. We surround our daily faculty lectures with one-of-a-kind guest speakers, virtual site visits, and other enriching experiences that round out our academic offerings.
Our online courses will create the community you'd expect from a top tier University – in an accessible, safe and respectful manner. All of our online courses are led by Brandeis faculty, staff and doctoral candidates. Our Teaching Assistants are from our community of talented undergraduate and graduate students. And our Admissions Department is committed to providing our students with opportunities to learn more about Brandeis.
We welcome you to a community of like-minded individuals who choose an outstanding experience as they envision the possibilities beyond high school.