Poster Printing
In addition we offer users poster size prints from our Epson SureColor P9570 large format printer to display at meetings and events. Posters are printed on Epson premium quality glossy 170 photographic paper ( 36" and  44" rolls).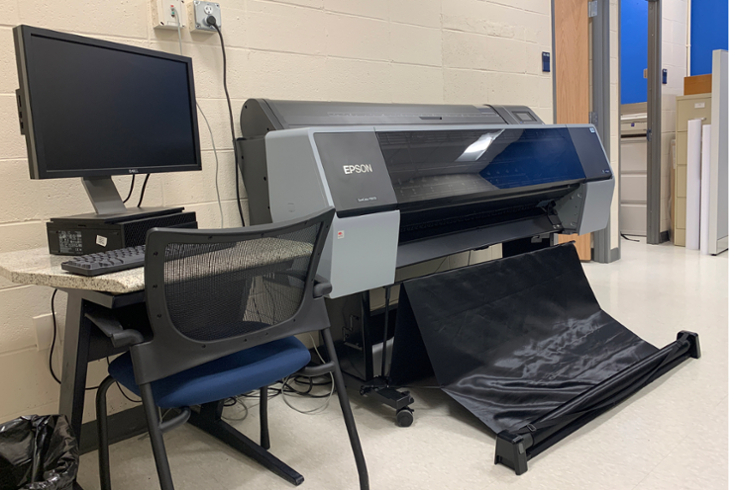 Please do not wait until the last minute to print your poster. There is always the possibility of a technical problem . The Imaging facility does not reserve the printer for individual users. All poster requests will be directed to Ed Dougherty.  Please be aware that during upcoming meetings and events, there may be a long queue.  All poster files must be submitted to the following link.
Log in (user name and password) click on create a new poster request, check Brandeis University and add your source ID if departmental.  File format preferred , PDF.  Common poster sizes are 36"x48". You may want to also check what the requirements are and how much space there is for the meeting.
Charges per poster -  $40.00  44 x 56 for large format, $35.00 for medium format (example 36 x 48), and $25.00 for a smaller format (example 24" x 36") (Brandeis University). **Outside users $50 large format, $40.00 medium format and $35 small format.