Chaplains and Staff
As a Jewish-founded, nonsectarian institution, Brandeis does not have one university chaplain. Instead, religious life is supported by a team of religious leaders representing many faiths.
Brandeis chaplains offer counseling, support and community to students of all faiths. The chaplains oversee on-campus worship and student religious life while also offering community support in times of joy and crisis. For students of all levels of spirituality, the Chaplaincy can serve as a home away from home.
Chaplains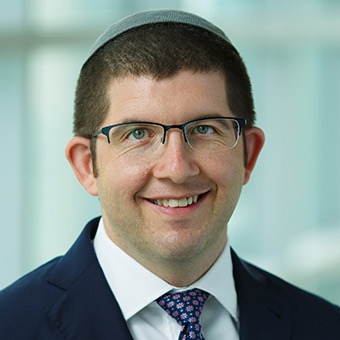 Rabbi Seth Winberg
Executive Director, Hillel
Director of the Center for Spiritual Life and Senior Jewish Chaplain
Rabbi Seth Winberg is director of the Center of Spiritual Life and the University's senior Jewish chaplain. He also serves as executive director of Hillel.
Originally from Canada and a graduate of York University in Toronto, he received rabbinic ordination in New York and Israel after many years of study.
Seth completed more than 400 hours of chaplaincy and pastoral training, and has been involved in interfaith efforts with Christian and Muslims.
He served on the executive committee of the Chicago Board of Rabbis and on the rabbinic task force of Jewish Women International. His writing has appeared in The Boston Globe, The Jerusalem Post, The Chicago Sun-Times, The Detroit Free Press and Hakirah. He lives in Newton with his wife and children.
Reverend Matt Carriker
Protestant Chaplain
Office Hours: Thursdays 2-4 p.m. by appointment
The Protestant community at Brandeis is guided by Protestant Chaplain Reverend Matt Carriker. Protestant activities and worship services at Brandeis are open to students of any Protestant denomination as well as students looking to observe a Protestant service. Carriker, often colloquially referred to as "Minister Matt" by students, leads Protestant services as well as serves as a religious advisor to Protestant student clubs. Carriker leads services twice a month (including "Dinner Church" once a month) at Brandeis' Intercultural Center, Harlan Chapel, or 50 Church St. in Waltham through Agape Spiritual Community, an Open & Affirming United Church of Christ congregation in Waltham.
Several Protestant clubs meet on campus, sometimes in the Christian Lounge, located on the second floor of Usdan Student Center over the Chaplaincy Office. These groups include Cru Brandeis Christian Fellowship and the Asian Baptist Student Koinonia (ABSK). Cru meets weekly Wednesday evenings in the Christian lounge and ABSK holds weekly Bible studies on Friday nights in Shapiro Campus Center. Brandeis Graduate Christian Fellowship meets weekly in Harlan Chapel.
Allison Cornelisse
Catholic Chaplain
With a master's degree in Pastoral Ministry and concentration in Education from Boston College, Allison Cornelisse is passionate about how we listen for the movement of God in our lives. Through one on one discussion, facilitating multiple faith-sharing groups at a Newton parish as well as end of life work at a Waltham elderly care facility, Allison's passion is not only listening for the call of God as we make decisions about the future but also looking back, retrospectively, to make sense of decisions or experiences in the larger journey of life. Allison has a longtime passion for interfaith dialogue and appreciation. As a part of the Multifaith Chaplaincy, Allison enjoys organizing dinners and gatherings which bring together the chaplains and students from the diverse faith communities at Brandeis.
Outside of her ministry work, Allison cultivated her passion for environmental stewardship to bring about concrete change. She assisted with the founding of a local, community farm, helped to start a website to encourage elementary aged students to walk to school and participated as a certified food vendor at her town's farmer's market.
Allison is married with two teenage sons and, as a born Canadian, has lived in both the United States and Canada. In her spare time, she enjoys writing, reading, knitting and baking cookies.
Staff
Diane Lauber
Office Coordinator