Student Spotlight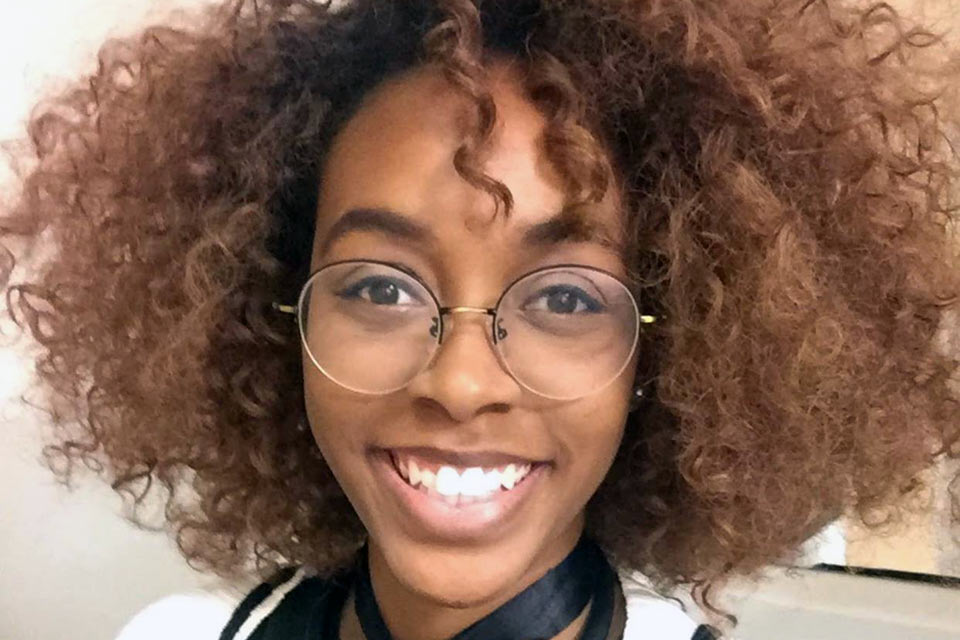 Sabrina Howard '19
Bronx, New York

Majors: Health: Science, Society and Policy; Anthropology
Minor: Women's, Gender and Sexuality Studies
Extracurriculars: 

Brandeis Bridges, Toxic Majorette Dance Line, Brandeis Fashion Club and YourStory International.
Q&A
How are you a leader in the Brandeis community? 
Throughout my time at Brandeis, I have become a community adviser for the Department of Community Living, head community adviser of Massell Quad, president of Toxic Majorette Dance Line and a co-trip coordinator of Brandeis Bridges.
What has been your greatest achievement since coming to Brandeis? 
My greatest achievement has been a video project I created for a final project. It focused on black women from the Brandeis community. The video expressed the women's unapologetic beauty as they navigate through life here on campus while also shedding light on black women's position within the larger society.
How have the departments within the Division of Student Affairs helped you achieve your academic goals? 
The Dean of Students Office and Dean (Jamele) Adams have been a support system for the Brandeis Bridges executive board. It has been such a delight to work with Dean Adams and (Assistant Dean of Students) Stephanie Grimes throughout the last semester. Their guidance and support helped implement changes to the fellowship and club.
How do you foresee yourself utilizing the services offered by student affairs? 
The Department of Community Living is my family. They have provided me with the skills and tools that I will carry with me beyond my time here and into my professional and personal life. More importantly, the area coordinators and staff have been an amazing resource to me throughout my two years with the department. I will continue to reach out to my supervisors for their advice and support as I open new chapters in my life. In addition, Hiatt has been an incredible resource, especially as I journey through my last semester at Brandeis. I look forward to the continued aid Hiatt offers alumni, specifically as I pursue an MPH degree.
What is your favorite hangout spot in the Waltham-Boston area? 
I love Felipe's in Harvard Square! It's my go-to place whenever I am in the area or have a weekend free.
What activities do you like to participate in during your free time?
When the weather is warm, I like to go canoeing on the Charles River, near Moody Street. In spring, I am interested in taking the Brazilian jujitsu courses offered at the gym.
What are your hopes and aspirations for life after Brandeis? How are you currently working to meet these goals? 
One of my aspirations is to work with a domestic violence agency in New York City. Another is to obtain an MPH degree; the Hiatt Career Center has been very helpful in that process. The staff members equipped me with information and tips to make my own plan and get things done at my own pace. I also incorporate my passions and interest into my classwork so I can gain knowledge and apply what I am learning to what I want to do in the future.