Digital Program
Five Doors One Room
By Susan Dibble — Creator, Choreographer, Director
Mainstage Theater, Spingold Theater Center
March 10–12, 2023
8 p.m. Friday & Saturday and 2 p.m. Saturday & Sunday
Runtime: 45 Minutes
Cast
Artistic Team
Electricians
Lawrence Ware

Daniel Poole

Jack Culton
Costume Shop
Liam Delaney
Sabrina Goldsmith
Ofri Levinson
AJ Pesaro
Anna Sewald
Shop Carpenters
Arryn Clanaugh
Elianna Gerut
Harvey Sugiuchi
Kory Wibberly
Yijia Yu
Student Run Crew
Kate Cutler
Leah Goldstein
Sara Goldstein
Nico Miller
Claire Russell
Cast Bios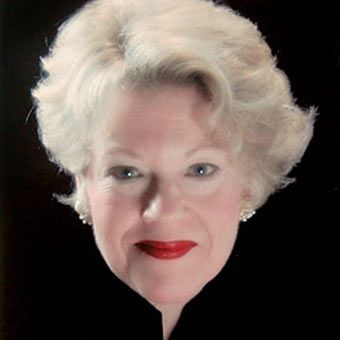 Calliope
Nancy Armstrong
Pronouns: she/her
Nancy's luminous performances extend across the musical spectrum from early Renaissance to American musical theatre. The Boston Globe described her voice as "a plaintive, humane instrument ... she is an intelligent artist who cherishes words," and The New Yorker honored her with the title "the Purcell Prima Donna of our day." Highlighting her career are her portrayals of 17 Handelian opera and oratorio heroines, critically acclaimed "Messiah" performances at Carnegie Hall, and CDs "What Magic Has Victorious Love" and "Starlight and Sweet Dreams." Her treasured Valentine's Day recitals of American Broadway composers are legendary. Nancy has been adjunct associate professor of the practice for the Brandeis University Theatre Arts Department since 1996.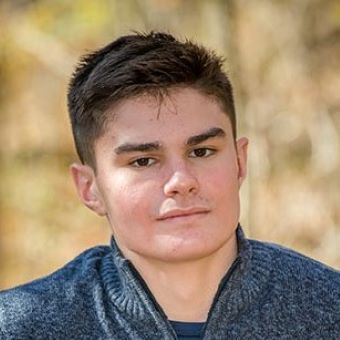 Viktor
Elliot Bachrach '25
Pronouns: he/him
Elliot is "pumped" to be in his first show since taking on the role of The Cat in the Hat in "Seussical the Musical Jr." as a fifth-grader. A sophomore from Columbia, Missouri, Elliot is majoring in theater arts with a minor in journalism. Growing up, Elliot spent most of his time playing hockey and baseball. It was not until he reached Brandeis and took Adrianne Krstansky's and Ryan McKittrick's introductory course that he truly realized his passion for acting and storytelling. He would like to thank Susan Dibble for what he describes as an "interesting" choice to cast him in such a wonderful production. In addition, Elliot would like to extend his appreciation to his parents and family for their unwavering support (especially his three dogs and three cats, who are shy and prefer not to share their names).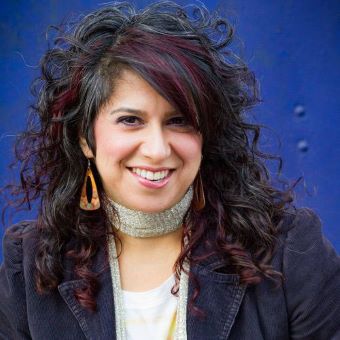 Nandaa
Sheila Bandyopadhy MFA '99
Sheila Bandyopadhy is a Brandeis alumna who has been a New York City-based theater artist for over 18 years. Sheila's career spans acting, directing, movement coaching, choreography, teaching and devising original theater. Following eight years as head of movement at the American Academy of Dramatic Arts in New York City and a year as head of the professional training program at the Dell'arte International School of Physical Theater, Sheila is now director of training at Shakespeare & Company's Center for Actor Training in Lenox, Massachusetts. Sheila is happy to be dancing with Susan Dibble again, her longtime teacher and mentor. IG: @sheilabnyc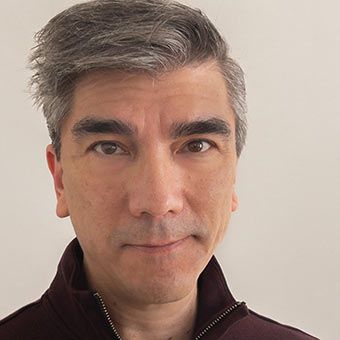 Icaruso
J.B. Barricklo
Pronouns: he/him
J.B. is thrilled to dance with Susan Dibble for the first time. He has previously been seen in New York City at the Public Theater, Lincoln Center, National Asian-American Theater Company, Ma-Yi Theater and numerous regional theaters. When not falling down onstage, he is the director of production for the Department of Theater Arts.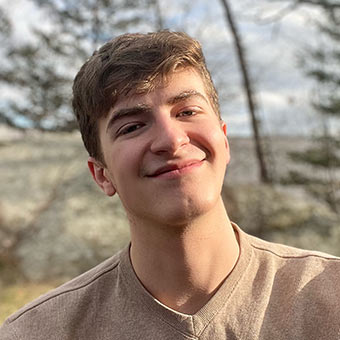 Eldrid
Liam Delaney '26
Pronouns: he/him
Liam is a first-year student at Brandeis doubling majoring in theater arts and music. He has been a part of numerous theatrical productions, acting in a variety of characters. Liam was most recently seen in the Brandeis Theater Arts Department's main stage production of "Spring Awakening" playing the role of Hanschen. Liam has also had choreography experience in productions of "Pippin," "Little Shop of Horrors" and "The Hello Girls" at the Richland Performing Arts Center. Outside of theater, he is a part of Brandeis' Chamber Singers, and in his free time, he enjoys reading and sewing. "Five Doors One Room" is the first devised movement piece Liam has been a part of, and he could not be more excited! He would like to thank both Susan Dibble and the entire cast for making this experience so special and allowing him the space to make something magical. He hopes you all enjoy the show!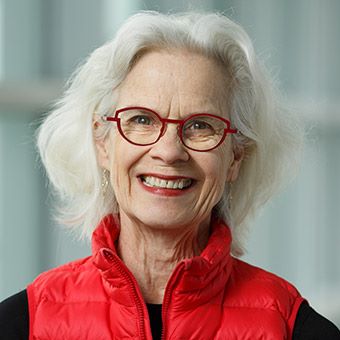 Elpis and Dr. Doom, Creator, Director, Choreographer
Susan Dibble
Pronouns: she/her
Susan is a choreographer, dancer, teacher and painter. She graduated from SUNY College at Purchase with a BFA in dance in 1976. In 1987, Susan joined the faculty of Brandeis University's Department of Theater Arts, where she taught movement for actors, modern dance, choreography, clown, mask, period styles and historical dance. Susan recently retired from Brandeis in 2021 after 34 years.
Susan received the 2006 Leonard Bernstein Festival of Creative Arts Award for Distinguished Contribution to the Arts at Brandeis. She is the director of Susan Dibble Dance Theater and has performed her work throughout New England during her 45-year career as a dance maker. Susan is also a painter and enjoys the practice of painting because it is very similar to choreographing dances. Susan is a founding member of Shakespeare & Company in Lenox, Massachusetts, where she is a long-term teacher and choreographer and recently served as interim director of training at Shakespeare & Company Center for Actor Training. Susan and husband Michael Hammond live in Vermont. Her performance is dedicated to Beatrice, and Jane Greenfield Hadden, Meadow Ibsen-Christopher, John and Frank Greenfield-Healey, and all of the children who inspire us on a daily basis.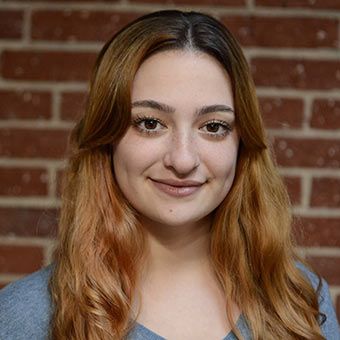 Rhea
Laya Fridman '25
Pronouns: she/her
Laya is a sophomore double majoring in theater and psychology with a minor in Judaic studies. She acts as one of the UDR's for the Theater Department and serves on the season committee. She is also a member of Proscenium musical theater a cappella. Some past roles include Sasha ("Orlando"), Anna ("Spring Awakening"), and Emma ("Day Will Come"). She is so excited about this piece and thankful for the opportunity to perform with this amazing group of people.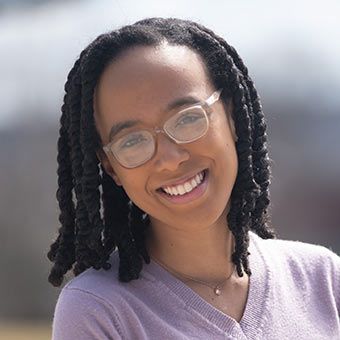 Luna
Delaine Gneco De La Cruz '23
Pronouns: she/her
Delaine is from the Dominican Republic, where she lived for most of her life, and transferred to Brandeis in the spring 2021 semester. She is a senior majoring in film, television and interactive media, with a double minor in creativity, the arts and social transformation, and in Latin American, Caribbean and Latinx studies. On her very first semester at Brandeis, she took a dance class with Professor Susan Dibble, and is so excited to be able to work with her again!
This is her first production in the Theater Department, but she's been involved in performing arts from a young age. In high school, she performed in different musicals, such as "Matilda," "Grease" and "Lion King." She has also been dancing for almost 15 years, mainly ballet, contemporary and hip hop. On campus, she also performs with Kaos Kids and Adagios' Dance Ensemble, and works in the Intercultural Center and the Admissions department. She's so excited to be part of this production and can't wait for everyone to see it!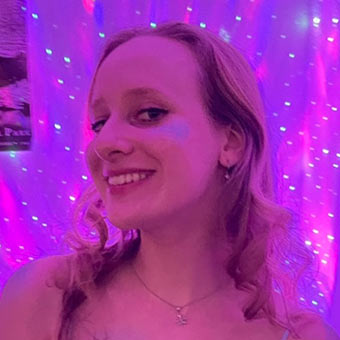 Thaia
Isabelle Hammer '23
Pronouns: she/her
Isabelle is ecstatic to be involved in an original Dibble dance piece! She is a senior from Pittsburgh, Pennsylvania, who is soon to graduate with a double major in linguistics and psychology and a Legal studies minor. Although she is new to the Spingold stage, she is the vice president of Adagio Dance Company and has been dancing since she could walk. She would like to thank Susan Dibble her hard work and creativity, the cast of  "Five Doors One Room" for welcoming her into the theater department, and all of her friends and family who have supported her dancing over the years.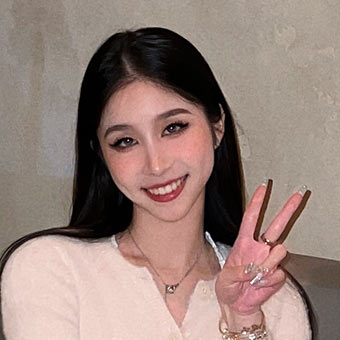 Eva Muse
Allison Luo '23
Pronouns: she/her/hers
Allison is proud to join Susan Dibble's "Five Doors One Room" dance show as Eva, the Muse. She is a senior from China, majoring in business and psychology with a minor in theater arts. She began studying ballet at age 4, so this is her 17th year of dancing. She joined Brandeis Adagio Dance Ensemble for contemporary dance and Ballet Club for "Nutcracker." She thanks Susan for this opportunity to be on stage again.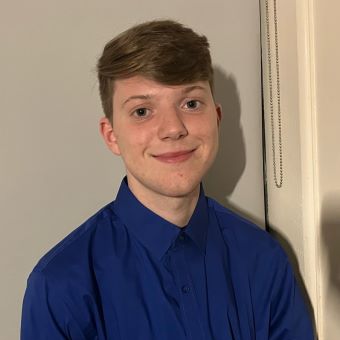 Hector
Garrett Molinari '26
Pronouns: he/him
Garrett is a freshman majoring in linguistics and minoring in East Asian studies. This is his first time working with the Department of Theater Arts, though he was in the Undergraduate Theater Collective's production of "Space Girl"as the Announcer, Fireside Theater Company's production of "Demasqed" as Dr. Henry Ozid, and Brandeis Television's production of "Halloween Detective" as the detective last semester. He had never had much exposure to dance before this piece, and, in fact, was unaware until the day of his audition that dancing was involved in "Doors One Room."Despite the initial panic at the realization of what the role actually entailed, he has had a much better time in rehearsals than he expected, and he hopes everyone has a great time watching.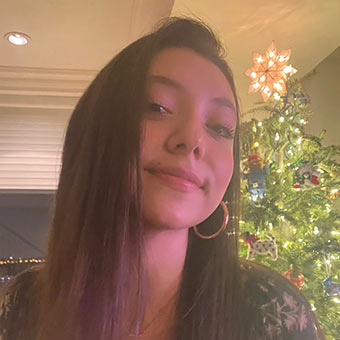 Halia
Maya Mondlak-Reuveni '25
Pronouns: she/her
Maya Mondlak-Reuveni is a sophomore from New York City, and is absolutely thrilled to be joining Susan Dibble and her talented castmates in "Five Doors One Room." Maya is double majoring in film, television and interactive media, as well as women's, gender and sexuality studies, with a minor in theater arts. She has been involved in theater and dance in various ways for most of her life. She's taken ballet and jazz for many years and is delighted to be dancing again. Maya was a part of the UTC's production of "Cabaret" last year, and this will be her first department production. Being a part of "Five Doors One Room" has been the most fun, and she is so thankful to everyone who made that possible!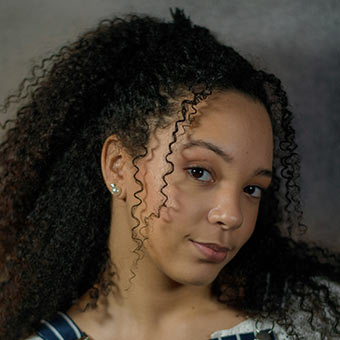 Kalinda
Alaysia Penso '23
Pronouns: she/her
Alaysia is a senior at Brandeis University, and she has been involved with theater since her very first semester. She has done many shows here at Brandeis, and she is super excited to be part of the program. Alaysia fell in love with acting when she was 12 and plans to pursue a career in theatre, writing and acting. She is double majoring in theatre and politics and minoring in philosophy. Notable plays that she has been in include "The Emassey, Eurydice, Love and Information,"  "The Laramie Project," "Thrasher," "In The Empty" and "Orlando." She is also working on a thesis entitled "Ferguson's Fines" that will be featured in the Senior Thesis Festival in a few weeks,so be sure to keep a look out for that! Alaysia is very thankful to her friends and family for all their support!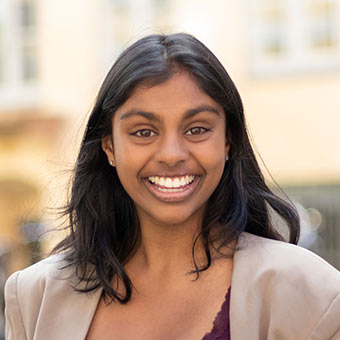 Tara
Vishni Samaraweera '23
Pronouns: she/her
Vishni is from Brookline, Massachusetts, majoring in health: science, society, policy with minors in economics, legal studies and South Asian studies. This is Vishni's first production with the Brandeis' Theater Arts Department, and she is excited to be performing in "Five Doors One Room" with such an amazing cast.
Vishni has trained in ballet since she was 3 years old and studied with the Boston Ballet and performed in its productions of "The Nutcracker" and "Coppélia." She has choreographed and performed in the Brandeis Ballet Company's "Nutcracker" as Sugar Plum Fairy, Snow Queen and corps de ballet roles and is also on Chak de, Brandeis' premier Bollywood fusion dance team. This past year, Vishni choreographed the "24-Hour Musical" and the UTC production of "Space Girl." Vishni is grateful to be a part of "Five Doors One Room" and have the chance to work with the visionary Susan Dibble!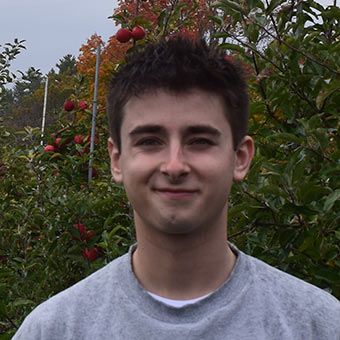 Lochlan Kees (Keeper of Keys)
Kieran Whitney '23
Pronouns: he/him
Kieran is very proud to join Susan Dibble in "Five Doors One Room!" Kieran is a senior from Concord, New Hampshire, double-majoring in theater arts and English with a minor in education studies. He is a building substitute at John F. Kennedy Middle School, and he was a teaching assistant at Lemberg Children's Center in 2019 – 22. Some credits include Clorinda/ensemble ("Orlando"), ensemble ("In the Empty"), ensemble ("The Laramie Project") with Brandeis' Theater Arts Department; Howie ("Speech & Debate") with Brandeis' 2019 Senior Theses; and Orpheus ("Eurydice") with Hold Thy Peace. Kieran helped choreograph "Spring Awakening" last semester, and in high school, he studied ballet with the Eastern Ballet Institute.
Kieran is an Undergraduate Departmental Representative (UDR) for Brandeis' Theater Arts Department. He loves to chat about the program, so reach out to him! He would like to thank Theater Arts UDRs Laya Fridman and Juebin Roh for making this year and events like Spooky Spingold so memorable, Shelby Art-Koljonen for her reliable kindness, and Susan Dibble for this once-in-a lifetime opportunity.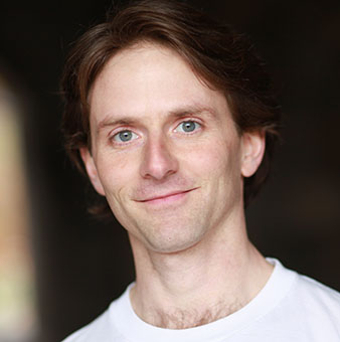 Ryan is an actor based in Massachusetts. He is delighted to be collaborating again with Susan Dibble. He has danced with her before in "Shoes On/Shoes Off" at Brandeis and "Sway" at Shakespeare & Company, where he is a company member. As an actor, he has worked at theaters, including Commonwealth Shakespeare Company, Bridge Repertory Theatre, Martha's Vineyard Playhouse, Gloucester Stage, Great Barrington Public Theatre, WAM Theatre and the rig. He is a proud member of AEA and SAG.
Creative Team
Jeff Adelberg
Scenic and Lighting Design
Jeff is a Boston-based designer responsible for over 300 productions. He is so happy to continue collaborating with Susan Dibble.
Previously at Brandeis: "Orlando," "Dream A Little Dream," "Into the Woods," "Shoes On/Shoes Off" and "A View From The Bridge."

Recent work: "El Matrimonio Secreto"(Florida Grand Opera); "Ain't Misbehavin' "(Central Square Theatre); "Heroes of the Fourth Turning" and "Places and Things" (Speakeasy Stage), "Merchant of Venice" ; (Actors' Shakespeare Project); "Describe the Night" (The Gamm Theatre, RI); "Vanity Fair" (Underground Railway); "Beckett Women: Ceremonies of Departure" (Cambridge, MA and Belfast, NI); "Trouble in Tahiti" (Boston Lyric Opera); Boston's "Christmas Revels" since 2010.
Jeff attended the University of Connecticut and teaches at Harvard, Boston College and Brandeis University. Member USA-829.
Amanda Fallon
Assistant Scenic & Lighting Design
Amanda a lighting designer, director, visual artist and educator with a deep love for new work and devising. Following the completion of an MFA in lighting design at Boston University, they've continued to design throughout New England for professional and educational institutions, including Actors' Shakespeare Project, Commonwealth Shakespeare Company, University of Massachusetts Boston, Boston Playwrights' Theatre, Wheelock Family Theatre and Brandeis University.
Zane Kealey is a costume designer for theater and dance. She holds an MFA from Boston University and is the resident costume designer for Boston Dance Theater. Zane has also designed for Wheelock Family Theater (Boston), Flat Earth Theater (Boston), Kanopy Dance Company (WI), University of Wisconsin Oshkosh and The Theater Lab (DC). Zane has a background in engineering, and her work focuses on how qualities of movement, character and costume interact.
Anna Krechevsky
Assistant Stage Manager
Anna is a theatre artist living in Wellesley, Massachusetts. She graduated from Skidmore College in May 2022 with a BS in theatre and an arts administration minor. Anna has worked as an assistant director for "Wellesley Theatre Project" in her hometown, has written and directed her play "Compatible," performed as her senior project at Skidmore, and led Skidmore's all-inclusive theatre group for three years. Her experience spans directing, playwriting, acting, sound design, arts administration/marketing, and now stage management. She hopes to continue gaining experience in her desired fields.
Josh Rodrigues
Production Stage Manager
Josh is thrilled to be joining Susan Dibble and Brandeis University for the first time! He is a proud AEA member. Previous credits include:
Lyric Stage: "The Play That Goes Wrong"

Greenbrier Valley Theatre: "Midsummer's Night," "Murder for Two"

Shakespeare and Company: "Much Ado About Nothing"

New Rep Theatre: "Thurgood"

North Shore Music Theatre: "Jersey Boys," "Jekyll and Hyde," "Peter Pan"

Lake Dillon Theatre Company: "The Underpants"
Joe Stallone
Props Design
This is Joe's third production at Brandeis. The first one, "The Tempest," in March 2020 was shut down early due to the onslaught of COVID-19. Joe returned in fall 2022 for "Spring Awakening." A Boston-based theater artist, Joe holds BA degrees in theater and dramatic literature from Boston College and takes on a variety of roles as a theater artist: director, dramaturg, props and set dressing design, costume design and dialect coach. He has worked with Central Square Theater, New Rep, Greater Boston Stage, SpeakEasy Stage, Actors Shakespeare Project, Gloucester Stage, AFD Theater, TCAN Players, Boston College, The Umbrella and others. Joe was the props/set dressing designer for the world premiere of "Albatross" with Ben Evett. During the pandemic, Joe created a series of online, live-steamed theater events for AFD Theater in Arlington.
General Information