On the Bookshelf
Faculty books
Duke University Press, $23.95
A clinical study recommends that an inexpensive antihypertensive be the first drug prescribed for black patients with elevated blood pressure. Is this racism? Or do black people actually have a genetic difference that makes them more responsive to the cheaper drug? Pollock, an assistant professor of science, technology and culture at Georgia Tech, probes the ways that racial bias interacts with experts' imperfect understanding of human biochemistry and medical technology to complicate the treatment of heart disease.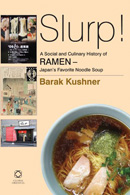 Global Oriental, $90
"Ahh, it fills one with an embracing taste/The slippery saltiness cries out/Is it my tears or maybe a dream?" The all-consuming "it" in these swooning 1960s Japanese pop-song lyrics is ramen, the noodle soup Japan has devoured and celebrated for centuries. Kushner, who teaches modern Japanese history at the University of Cambridge, has clearly followed his bliss — and his taste buds — exploring ramen as soul food, national identity and, most of all, a fascinating window into the history of Japan.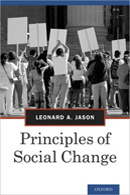 Oxford University Press, $39.99
A how-to manual for sowing grassroots change, this substantive volume offers accessible, absorbing direction to would-be Rachel Carsons and César Chávezes, eager to make a difference in their community. Jason, a DePaul University psychology professor, boils social activism down to five key principles — determine the nature of the change desired, identify who holds the power, create coalitions, be patient but persistent, and measure your success — and leavens the coaching with plenty of personal anecdotes.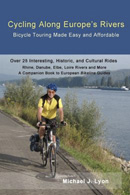 Cycle Touring Books, $19.95
Whether you pedal the Po, ride the Rhine or drift by the Danube, biking alongside Europe's riverways makes for ideal touring, says cycling enthusiast Lyon. Not only do European river routes tend to be flat and easy to follow, they invariably lead from one interesting site to another. The itineraries detailed here include lodging and sightseeing suggestions, and are easily customized to fit hardy enthusiasts and casual cyclists alike.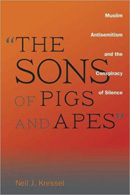 Potomac Books, $29.95
Kressel, a psychology professor at William Paterson University, calls attention to an alarming resurgence of anti-Jewish bigotry among Muslims and Arabs. Even more serious, he notes, is the tendency of Western opinion leaders and media to downplay or ignore expressions of anti-Jewish sentiment from the Muslim world, a reticence he denounces as misguided and dangerous.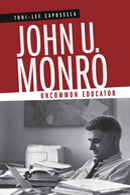 Louisiana State University Press, $44.95
Many academics see Harvard as the ultimate pinnacle. John Monro saw it as a steppingstone to an even higher calling — at Miles College, outside Birmingham, Ala. Monro left his Harvard deanship in 1967 to teach at the historically black school, beginning three decades of working for civil rights and equal opportunity in the South. Capossela, professor emerita at Stonehill College, charts the progress of a passionate teacher and a foot soldier for social justice.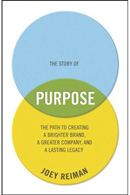 Wiley, $27.95
The founder and CEO of BrightHouse, a consulting company that helps businesses understand and fulfill their true raison d'être, Reiman offers powerful advice to bosses and employees alike: Instead of dwelling on what keeps you up at night, focus on what gets you going in the morning. Stories drawn from the experiences of some of Reiman's big-name clients — which include McDonald's, Procter & Gamble and Coca-Cola — provide a blueprint for doing well by doing good.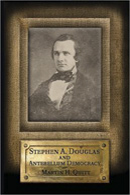 Cambridge University Press, $24.99
Quitt, professor emeritus of history at UMass Boston, presents a thematic biography of the "Little Giant," pinpointing the important relationships and deep psychological forces that shaped his personality and politics. Drawing on previously unexamined sources, the book delves into little-known areas of Douglas's life, including the fact that during his 1860 run for the U.S. presidency he was, through his first wife, in control of a large Mississippi slave plantation.
Women's Intuition Worldwide, $18.95
Apparently, that whole don't-judge-book-by-cover thing? Completely wrong. In fascinating detail and with humor, Rosetree teaches readers how to decode faces for insights into people's personality, character, interpersonal behavior and work style. From the curviness of your eyebrows to your nostril size, your face's topography may offer a window into the inner you.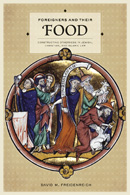 University of California Press, $60
In Genesis, it seems so simple: God says, "Every moving thing that lives shall be food for you." Over time, however, Jews and Christians developed intricate rules and prohibitions around food, as did Muslims. Freidenreich, an assistant professor of Jewish studies at Colby College, explores and compares the dietary practices of the three faiths, especially how food is used to separate "us" from "them."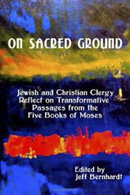 Blackbird Books, $15.95
More than 100 Jewish and Christian clergy were asked to select their favorite passage from Genesis, Exodus, Leviticus, Numbers or Deuteronomy, and explain why it's so meaningful to them. The answers, compiled by Bernhardt, are insightful and often moving, inviting readers to return to the scriptures with fresh eyes and greater emotional clarity.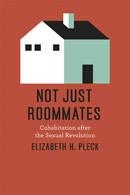 University of Chicago Press, $27.50
More than 15 million unmarried Americans currently live with a significant other. Yet cohabitators continue to be seen as second-class citizens under the law, denied rights related to housing, jobs, health care and employment benefits. Pleck, professor emerita of history, human development and family studies at the University of Illinois at Urbana-Champaign, documents the long history of discrimination against cohabitors, who often don't know they're being discriminated against.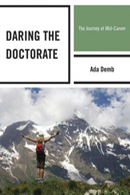 Rowman & Littlefield, $34.95
If you are juggling a job and a family as you pursue a doctorate, you can expect to hit lots of bumps in what is already a rough road: Fewer than half of U.S. doctoral candidates of all ages actually obtain their degree. In this book, Demb, an associate professor in Ohio State's higher education and student affairs program, advises and encourages the growing number of students who wait until their late 20s — or even their 60s — to take the PhD plunge.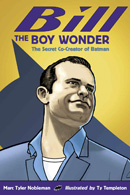 Charlesbridge, $17.95
Batman fans young and old will enjoy this picture book about comics creator Bill Finger, who, along with Bob Kane, helped to construct the Caped Crusader. In the name of justice, Nobleman unravels the truth behind Finger's contributions to superhero history and brings his hidden significance to light.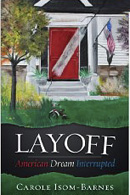 Xperience Leadership, $12.95
Don't be fooled by the title's pulled-from-the-headlines forthrightness. This is a novel, albeit one with a special purpose: giving business leaders, HR personnel and worried workers a you-are-there understanding of how downsizing looks and feels, from both sides of the management desk. Isom-Barnes — a leadership and change consultant with more than 25 years of Fortune 500 experience — takes particular care to underscore the inequities inherent in the layoff process.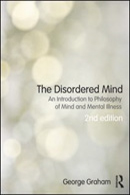 Routledge, $43.95
What is a mental illness? What makes it undesirable? Is it a breakdown of rationality? What is a rational mind? Graham, a philosophy professor at Georgia State, considers these questions and others, examining mental disorders through a philosophical lens.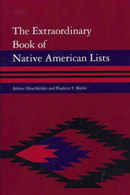 Scarecrow Press, $75
List-o-mania reigns supreme in the reference realm, and for good reason. Lists are the perfect vehicle for serving up interesting facts in bite-sized portions. This volume — co-written by Hirschfelder, the author of popular nonfiction books about Native Americans — hews close to the winning formula, introducing readers to Native American standouts and breakthroughs in such categories as education, the visual arts, and science and technology.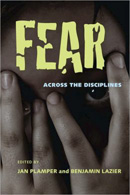 University of Pittsburgh Press, $24.95
This collection of pieces — written by experts in clinical psychology, neuroscience, the social sciences and the humanities — offers a varied look at a profoundly unpleasant emotion. From the panic caused by the 1929 stock market crash to the chills induced by zombie cinema, the book considers how we experience, study and talk about the things we fear.