On the Bookshelf
Alumni books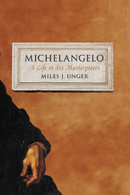 Simon & Schuster, $29.95
Written with captivating clarity and detail, this biography shines new light on Michelangelo by focusing on a half dozen of his masterworks in painting (the Sistine Ceiling and the Last Judgment), sculpture (the Pietà, David and the Medici tombs) and architecture (St. Peter's Basilica). Unger, an art historian and journalist, adds dimension to our understanding of a colossus who, through enormous ambition and talent, "transformed both the practice of art and our conception of the artist's role in society."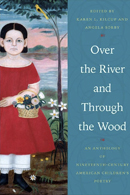 Johns Hopkins University Press, $29.95
Good luck resisting the charms of this handsome 592-page anthology of 19th-century American children's poetry. Arranged according to theme — growing things, feathered friends, slavery and freedom, and so on — the verses plunge readers of every age into the abundant delights of a golden age in American poetry, with the book's period illustrations as the icing on the cake. Kilcup, an English professor at the University of North Carolina at Greensboro, and her co-editor include works by Whittier, Dickinson, Longfellow and many other poets, both celebrated and lesser-known.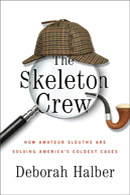 Simon & Schuster, $25
The subtitle of this nonfiction account — "How Amateur Sleuths Are Solving America's Coldest Cases" — gives you your first clue about its subject matter: the growing number of ordinary folks who try to ID unidentified human remains by combing the Web for pertinent data. Halber, a science reporter, writes vividly about these passionate Sherlocks and the mysteries they're able to crack. The less-than-strong of stomach may want to speed-read over Halber's more unflinching descriptions, especially those related to decomposing bodies and claustrophobic morgues.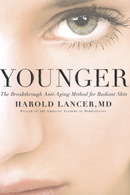 Grand Central Life and Style, $27
If you were a Beverly Hills dermatologist, you'd want Ryan Seacrest, Ellen DeGeneres and Kim Kardashian to lavish your skincare techniques with praise. Well, Lancer is, and they do, in back-cover blurbs for "Younger," which explains how to polish, cleanse and nourish even the most troublesome skin. Lancer doesn't recommend some impossible pursuit of celebrity perfection; he offers plenty of practical advice your dermis and epidermis have been thirsting for.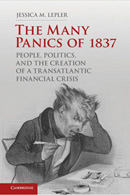 Cambridge University Press, $29.99
During the Panic of 1837, people around the globe worried about their family's financial solvency. Or was it their country's economic stability? If you had talked with residents of New Orleans, New York or London, the fears they expressed would have been tied to their region. Even today, political historians and economic historians describe the upheaval's causes in various ways. So was the Panic of 1837 one event or many? Lepler, an assistant professor of history at the University of New Hampshire, answers this question with the skill of a novelist juggling interconnected narratives.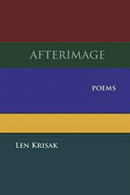 Measure Press, $20
Plainspoken and visual, Krisak's poetry chronicles life's vibrancy and evanescence, with a point of view that is often wickedly funny. A poem about Rembrandt's "The Anatomy Lesson" compares the corpse's eyes to "devilled eggs" and calls attention to the splayed "salmon-hued" muscles. And in a poem titled "Not in So Many Words: Epigrams," there's this bit of advice to fellow bards: "First astonish, / Then admonish."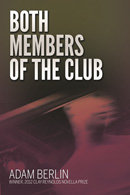 Texas Review Press, $12.95
Winner of the Clay Reynolds Novella Prize, "Both Members of the Club" follows three longtime friends — two men and a woman — trying to make their way out of difficult upbringings and into some semblance of success in New York City. Each struggles to outlast the hard knocks that rain down, especially the men, who are boxers, one by occupation, the other by avocation. Amid the competitiveness and the jealousies, Berlin ensures a few moments of grace ring out, like a bell marking the end of a round.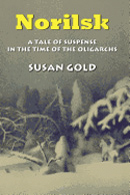 Full Court Press, $18
In the years after the Soviet Union's fall, corruption was king in Russia, and newly minted capitalists did anything they could to get a leg up. This novel, set during the early 1990s, takes readers into the depths of that kleptocracy when the central character, an American businesswoman, returns to Russia to find her lover killed under mysterious circumstances. Author Gold saw the changes that roiled Russia firsthand as chief representative of AIG's trading office in Moscow.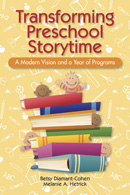 American Library Association, $55
"Read it to me again!" The demand, so familiar to parents, may prove the little ones know what's best for them after all. Diamant-Cohen, an early-childhood specialist at Baltimore's Port Discovery Children's Museum, and her co-author show educators how to strengthen preschoolers' school readiness and life skills through reading aloud. The key, the authors assert, is repetition, which allows young listeners to build upon knowledge they've already gained.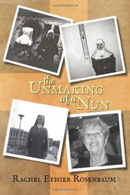 CreateSpace, $10.33
In 1957, a lively, intelligent 17-year-old New Englander decides to enter a convent. Eleven years later, she decides to leave. This fascinating memoir, based on the author's diaries, describes her life between these decisions: from the many rules and privations she encountered in her religious order (early on, she was told not to smell the roses growing on the convent grounds, to "mortify" the senses) to the generosity and warmth of some of the sisters. Rosenbaum went on to marry, have two sons and serve for 33 years as president of the Carroll Center for the Blind, in Newton, Mass.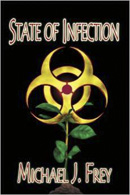 Black Rose Writing, $16.95
Frey is a New York City physician, so you're not surprised when his zombie novel includes a doctor protagonist and a medical explanation for the sudden zombie apocalypse that turns Manhattan upside down. Along with this dose of forensic grounding, "State of Infection" also features political intrigue, a wry sense of humor, an 1860s Civil War theme and sexual entanglements. Not to mention waves of marauding walking dead.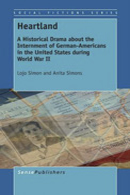 Sense Publishers, $28
Based on historical fact, "Heartland" is a play about the tragedies that befall a German-American family during World War II when German POWs arrive to work on their farm. Simon — a playwright, dramaturg and journalist — and her co-author convey the seeping prejudice and fear that can turn neighbor against neighbor.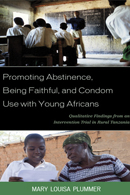 Lexington Books, $120
Plummer, who works in the public-health field in Tanzania, describes a 12-year program that attempted to reduce HIV infection rates by encouraging low-risk "ABC" behaviors — abstinence, being faithful and condom use — among adolescents in the East African country's rural areas. The effort in Tanzania was a low-cost, large-scale one that necessitated many compromises (for instance, between national policies and internationally approved best practices), offering an interesting test case for other public-health interventions.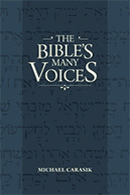 University of Nebraska Press, $31.95
Creator of the Torah Talk weekly podcast, Carasik points out the variety of voices in the Jewish Bible, coming from writers with markedly different perspectives. Carasik explains how to distinguish among the voices — most readers find themselves wanting to make friends with some and argue with others, he says — as well as what the various narratives tell us about the world from which the Bible grew.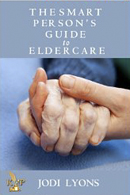 Keith Publications, $12.95
As Bette Davis is said to have observed, "Old age ain't no place for sissies." One of the many challenges confronting elders is knowing how to navigate the often expensive and always confusing options for living happily and healthily. Eldercare consultant Lyons offers her advice on making the right decisions in a fragmented marketplace.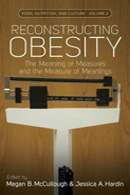 Berghahn Books, $90
Obesity is one of the most discussed and widely studied human conditions, yet scant attention has been devoted to how and why we eat what we do, or how views on health and bodies vary across cultures. The essays here attempt to rectify that by exploring the effect of cultural assumptions on medical and societal ideas about obesity and the factors that make us fat.