On the Bookshelf
Alumni books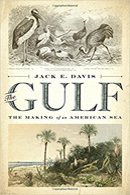 Liveright, $29.95
"The Gulf" opens with a description of painter Winslow Homer fishing in the Gulf of Mexico in 1904: water "clear several feet to a grassy bottom," filled with crabs, mollusks and "fish in schools as long as freight trains." In this highly readable book, Davis, professor of environmental history at the University of Florida, details the natural evolution of the Gulf and the role humans have played in shaping and, often, despoiling it. He also tells gripping stories about men and women — Native Americans, sport fishers, oil barons, conservationists, artists — whom the area shaped in turn.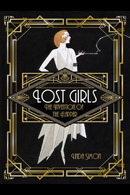 Reaktion Books, $24
On the heels of her Coco Chanel biography and her history of the circus, Simon, professor emerita of English at Skidmore College, takes up a subject that is equal parts fashion, bright lights and fast music. The flapper is no two-dimensional 1920s icon, Simon argues. She is a symbol of female liberation and self-determination who started out as a problem and became an aspiration.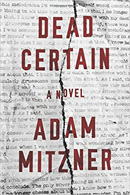 Thomas & Mercer, $15.95
Ella leads two lives: attorney by day, club singer by night. When her younger sister, Charlotte, goes AWOL, she takes on a third: missing-person investigator. Ella digs through the novel Charlotte had been writing for clues to her disappearance — maybe the characters will have real-life counterparts, and fiction will lead to truth. The latest thriller by Mitzner, a novelist who is (by day) an attorney in a Manhattan law firm.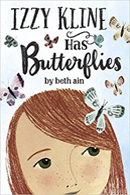 Random House Children's Books, $16.99
Ain, author of the popular "Starring Jules" children's book series, pens a charming novel in verse for readers in grades three through seven. Izzy, entering the fourth grade with some trepidation, encounters the typical frustrations (boys who pester her) as well as more serious problems (her parents' divorce). Along the way, she learns to embrace the butterflies in her stomach, which, she discovers to her surprise, may signal the arrival of genuine happiness.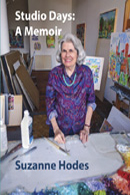 Blurb, $59.79
Lush four-color reproductions are the star of this chronicle of a creative life well-spent. Hodes, who studied painting with Austrian expressionist Oskar Kokoschka, mixed art with activism in 1983 when she co-founded the social-justice group Artists for Survival. Pieces from her body of work, which spans landscapes, cityscapes and portraits, appear in the collections of the Fogg Art Museum and the DeCordova Museum, among many others.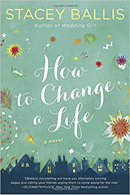 Berkley, $16
For her 10th "foodie" novel, Ballis follows three former high-school classmates on the cusp of 40. In the spirit of adventure, they agree to act on dares, just as they did senior year. One of them, private-chef Eloise, vows to give dating another try. Will this lead to a sweet or a bitter end? And will the trio stay friends as they juice up their stale routines?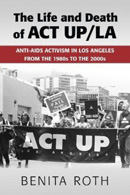 Cambridge University Press, $26.99
To many, the purest example of "people have the power" activism in the late 20th century was the AIDS Coalition to Unleash Power (ACT UP). In its efforts to shine a light on AIDS, rally resources and stem the pandemic, ACT UP spawned local groups in several U.S. cities, including Los Angeles. Roth, professor of sociology, history and women's studies at Binghamton University, analyzes the LA group's tactics, successes and legacy.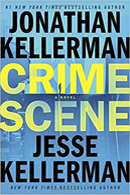 Ballantine Books, $28.99
Father-and-son novelists (Jesse is the younger half) kick off a new series of procedurals featuring Clay Edison, investigator in a California coroner's office. Studying the observable facts, occasionally using his psychology training, Clay decides whether a death should be labeled "accidental," "murder," "suicide," "natural causes" or "undetermined." The victim here is an eccentric Berkeley academic. Did he slip and fall down his stairs? Was he pushed? And will learning more about his death help Clay crack a very similar, very cold case?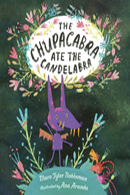 Nancy Paulsen Books, $17.99
We know three little pigs can outsmart a wolf. But can three goofy goats defang a mythical goat-eating monster? Carrying a candelabra to light the way, the goats go searching for the hungry chupacabra. They don't want to be his dinner. Maybe they could be his friends? Fanciful illustrations bedeck a charming tale for readers ages 5-8.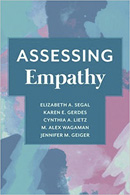 Columbia University Press, $30
In the tumult of our divided political scene, it seems Americans have lost the ability to see the world through others' eyes. With this well-timed book, Segal, professor of social work at Arizona State University, and her co-authors explain neurological, biological and behavioral perspectives on empathy, a state necessary to civil society yet so difficult to achieve. The book includes three tests you can take to assess your own empathic capacity.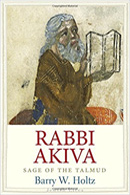 Yale University Press, $25
Part of the Jewish Lives series, this well-written volume reveals the essence of Rabbi Akiva, born c. A.D. 50 in the land of Israel, tortured to death by the Romans when he refused to stop teaching Torah in public. According to Holtz, professor of Jewish education at the Jewish Theological Seminary of America and a winner of a National Jewish Book Award, Rabbi Akiva is "the model for Jewish intellectual creativity, at least in its religious form."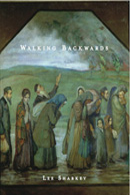 Tupelo Press, $16.95
Moving backward through time, this collection of poems about the Jewish experience reclaims people who were lost, communities that were destroyed and hopes that were extinguished: "The council said, They are not for us. / The neighbors said, You are not of us. / The old man, smelling fire, was surprised, but not so surprised." Sharkey, the author of many poetry collections, writes about the forgotten to see that they do not stay forgotten.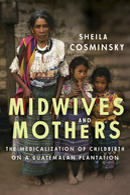 University of Texas Press, $27.95
Throughout the world, midwifery is becoming increasingly medicalized. To illustrate the trend across four decades, Cosminsky, professor emerita of anthropology at Rutgers, studied two midwives, a mother and her daughter, who live on a Central American sugar plantation. As traditional practices yielded to more contemporary ones, Cosminsky charts how the midwives' work and their position within their rural community changed.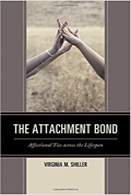 Lexington Books, $100
Psychologist Shiller uses attachment-theory ideas to measure the impact of positive connections with others. Our psychological development is shaped by the bonds we formed as babies with our parents. Recognizing how powerful those early experiences were can inspire us to form healthy ties now, whatever our age.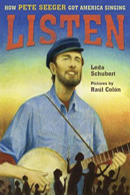 Roaring Brook Press, $17.99
Schubert, a faculty member at Vermont College of Fine Arts, introduces music lovers between the ages of 5 to 9 to singer/songwriter/activist Pete Seeger. Expressive illustrations by Raúl Colón and Schubert's spare yet powerful text convey the cinematic impact of Seeger's songs and moral conviction. Sing out!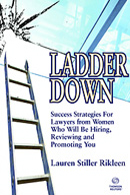 Thomson West, $19.95
An attorney with an interest in developing well-tooled workforces, Rikleen offers practicing and wannabe lawyers career advice from successful female lawyers around the world. Tips focus on how to hone leadership skills, find mentors, generate business and more.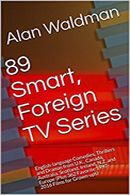 CreateSpace, $14.95
"The Kumars at No. 42." "Lilyhammer." "Corner Gas." A former editor at The Hollywood Reporter, Waldman surveys TV series from Australia, Canada, England, Ireland, New Zealand and Scotland to assemble a must-watch list of English-language shows created outside the U.S. As an added bonus, Waldman also lists 362 "great movies for grown-ups" produced from 1997 to 2016.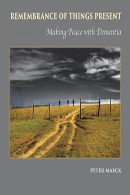 Shanti Arts, $19.95
This memoir by Maeck, a poet, playwright and photographer who cared for his aging father as he drifted deeper into dementia, is both wrenching and uplifting. As father and son connected less and less on a verbal or rational level, Maeck found they connected ever more deeply in a spiritual place.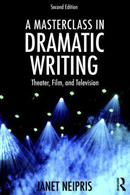 Routledge, $29.95
Organized like a one-semester course, "Master Class" helps fledgling writers construct a script for stage, film or TV. Step one in creating something worthwhile: Dig deep. "A moral stance is paramount for writers," writes Neipris, professor of dramatic writing at NYU's Tisch School of the Arts. "We're meant to be truth-tellers and soul-searchers."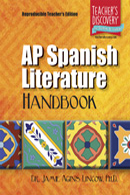 Teacher's Discovery, $26
A high-school teacher with a PhD in Spanish language and literature, Lincow helps estudiantes prepare for the AP Spanish literature exam. The handbook provides useful insight into the history, politics and culture of the eras the AP exam covers, and hones students' critical-thinking skills. A teacher's edition is also available.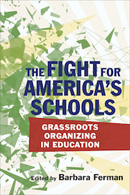 Harvard Education Press, $30
Many Americans are surprised to find themselves having to fight to ensure that education remains a public good. But amid the rise of the charter movement, school closures and market-based reforms, this is the new reality, says Ferman, a political science professor at Temple University. She explores how grass-roots groups in mid-Atlantic cities and suburbs are mobilizing to help communities retain control over education.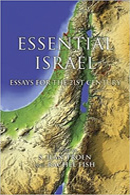 Indiana University Press, $90
Co-edited by Troen, who retired in June as Brandeis' Stoll Family Chair in Israel Studies, this volume of essays by Middle East scholars captures a detailed picture of Israel in the early 21st century. Topics include citizenship and democracy in Israel, the Arab-Israeli conflict, and perceptions of Israel within Islam.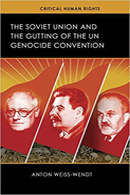 University of Wisconsin Press, $74.95
Adopted by the UN in 1948, the Genocide Convention Treaty endeavored to end genocidal actions around the globe. However, the era's two superpowers lobbied for changes that reduced the treaty's effectiveness: The U.S. feared being called out for its treatment of African-Americans, and the U.S.S.R. wanted to act with impunity in Eastern Europe. Weiss-Wendt, a scholar at the Center for the Study of the Holocaust and Religious Minorities, breaks down how a post-WWII humanitarian effort went awry.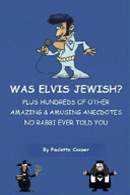 PoloPublishing, $19.95
Promising "amazing and amusing anecdotes no rabbi ever told you," this entertaining volume mixes little-known stories about famous Jews (such as Steven Spielberg and Jon Stewart), inside info on people you didn't know were Jewish (like author Ayn Rand), and more. Re the title question, the author offers evidence supporting an answer of "sort of": Elvis loved matzo ball soup; his mom wanted him to be a doctor; he bought Cadillacs; and he got a nose job.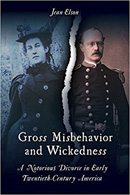 Temple University Press, $34.95
In the first decade of the 20th century, a prominent couple in Newport, Rhode Island, began to come apart at the seams. High society was abuzz as Nina Walker filed for divorce from her husband, James, charging him with committing adultery with the family's governess. The author, senior lecturer emerita in sociology at the University of New Hampshire, digs into the facts of the case to illustrate how ideas about gender relationships and women's rights were slowly beginning to evolve.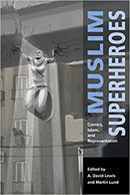 Ilex Foundation, $24.95
A collection of scholars examine Islamic protagonists in American superhero comic books and discuss the ways in which they fulfill, counter or complicate Western stereotypes. This anthology will have resonance for comic-book enthusiasts as well as anyone interested in Islamic studies, religious studies or international policy.