On the Bookshelf
Alumni books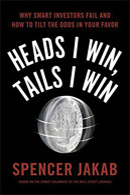 Portfolio, $28
Let's say you're an average American hoping to amass a comfortable pile of Benjamins on which to retire. Jakab, The Wall Street Journal's "Heard on the Street" columnist, tells you what's most likely wrong with your investment strategy and the simple adjustments you should make. Funny, insightful and straightforward, this is a book you can use, unless your nest egg is already ostrich-sized and securely armor-plated.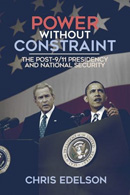 University of Wisconsin Press, $24.95
During his first run for the presidency, Barack Obama took George W. Bush to task for skirting the limits on a U.S. president's power to unilaterally decide national-security policy. Did Obama observe different rules once he was in the Oval Office? To some extent, yes, says Edelson, assistant professor of government at American University. But in certain areas — military action, surveillance and secrecy, for instance — Bush and Obama fought terrorism in remarkably similar ways, Edelson finds.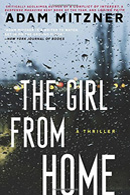 Gallery Books, $26
The verdict is in. Mitzner, a lawyer who's written three critically acclaimed legal thrillers, scores again with his fourth. This time, the focus is less on the courtroom and more on the mounting complications that put a high-rolling hedge-fund manager in the way of a securities-fraud indictment, then an even more serious charge. Will the formerly unattainable high-school crush who comes back into the Wall Streeter's life prove to be a lifesaver? Or will she lure him into a life sentence?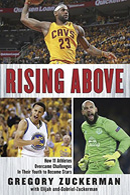 Philomel Books, $17.99
A book for young readers by a Wall Street Journal writer and his sons, "Rising Above" centers on 11 celebrated athletes who overcame major problems to excel on the field, court or diamond. Soccer star Tim Howard didn't let Tourette's syndrome slow him down. Basketball great Dwyane Wade triumphed over extreme poverty complicated by his mother's addictions. Jim Abbott, born with one hand, pitched a no-hitter. Other heroes in the spotlight include LeBron James, Stephen Curry and Althea Gibson.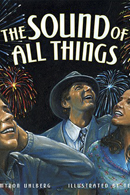 Peachtree Publishers, $17.95
Uhlberg, the hearing son of two deaf parents, pens a wonderfully told, beautifully illustrated portrait of his childhood. A young boy in the 1930s tries to convey to his deaf parents, through American Sign Language, what a lively summer day in Brooklyn sounds like. Touching, filled with love and richly evocative of a bygone time.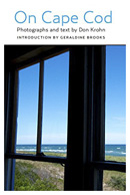 David R. Godine, $29.95
The bleached planks of a pier. Colorful bounty at a farm stand. Snowy egrets standing in blue water. Photographer Krohn captures all this and more in his lush shots of picturesque Cape Cod. Hungry for a sun-kissed vacation? This could be your ticket, whatever the weather outside.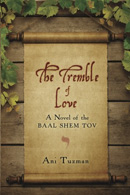 Dancing Letters Press, $17.99
A withdrawn, impoverished orphan in 18th-century Poland is considered more a wild thing than a boy by his rural neighbors, yet they care for him nonetheless. This historical novel about the man that boy became — the mystic Yisroel ben Eliezer, founder of Hasidic Judaism — is rich with period detail and three-dimensional characters. Tuzman, a poet and writing mentor, also imbues it with unfussy, unforced spirituality, gently pointing out ways of walking a more intentional path of lovingkindness.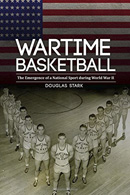 University of Nebraska Press, $34.95
Paradoxically, after World War II forced U.S. basketball leagues to reduce and combine their rosters, the game of basketball began to grow. Cagers from across the country got the chance to compete against one another; regional idiosyncrasies in play and rules disappeared; and teams embraced racial integration, years before baseball followed suit. Stark, museum director at the International Tennis Hall of Fame, shows how wartime invigorated a pastime.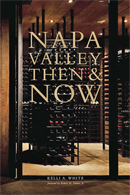 Rudd Press, $95
White, a sommelier and writer, brings just the right terroir to this massive 1,258-page volume about her neck of the woods, California's Napa Valley. The book is part regional history, part appellation guide, part wine-producer profiles (by far the most in-depth section) and part vintage guide. Uncork its layered, bright bouquet at your leisure.
Routledge, $44.95
Were the Aztecs bloodthirsty brutes? Or a prosperous, resilient society? After decades of fieldwork, Smith, an archaeology professor at Arizona State, has uncovered mounds of evidence supporting the latter characterization. Smith details what he's discovered about the complex Aztec civilization, and sketches out the scientific and personal dimensions of his excavations in Mexico.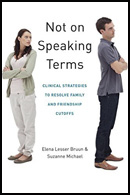 Professional Books, $34.95
The adult sibling who freezes out his brothers and sisters. The woman who, without warning, "ghosts" her former BFF on social media. All of us have witnessed, experienced or even engineered a family or friendship cutoff. Bruun, a therapist who is also an NYU School of Medicine faculty member, and her co-author dig into this common but little-discussed phenomenon to help counselors — and laypeople — understand how to address it.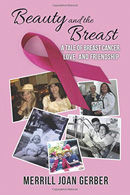 Coffeetown Press, $14.95
"It's not candy," a curt oncologist says to Gerber, a prize-winning novelist and short-story writer, when she is taken aback by what he is telling her about chemotherapy. She finds a new oncologist. Grit is on full display in Gerber's account of her bout with breast cancer, as are fear, humor, frailty, valor, and — most important — love and friendship. A moving, frank and funny book.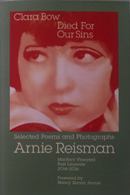 Summerset Press, $20
Playwright, filmmaker and Martha's Vineyard poet laureate for 2014-16, Reisman celebrates the release of his inaugural book of poetry. Many of the precisely crafted poems contemplate life's simple wonders. One begins like this: "A gaggle of nuns, a murder of monks / there are your orders. / There is no other order in the universe. / A chicken salad on whole wheat, a corned beef on rye / there are your orders. / There is no other order in the universe."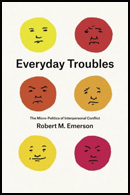 University of Chicago Press, $35
People need people, sure, yet relationships seldom run smooth. Emerson, professor emeritus of sociology at UCLA, looks at the turbulence that disrupts our everyday connections — with family members, neighbors or co-workers — assessing how problems take root, how they can destroy communication and how they might be resolved.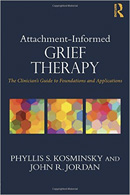 Routledge, $44.95
Kosminsky, a clinical social worker who counsels the bereaved, and her co-author advise clinicians on how to reach patients paralyzed by grief and loss. Attachment theory provides a useful point of view in this work, the authors write, since "knowing […] how a person has learned to relate to others, and tuning into the hopes, expectations and needs that shape their attachments, can help us foster a healing experience."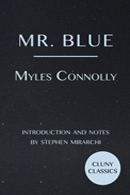 Cluny Media, $17.95
A best-selling novel originally published in 1928, "Mr. Blue" tells a rags-to-riches-to-rags tale of a mysterious Christian who comes into an inheritance, practices the virtues of charity and compassion, and gives all his money away. Mirarchi, assistant professor of English at Benedictine College, explains the book's literary, religious and historical significance, including its parallels to "The Great Gatsby."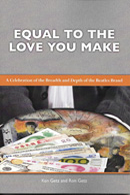 Jerian Publishing, $27.95
The Beatles brand is big business, explain Ken Getz, associate professor at the Tufts School of Medicine, and his brother, Ron. All things Fab Four will generate more than half a billion dollars in 2016, including money from album sales, memorabilia, stage shows and theme cruises. How has the band's brand thrived so exuberantly for more than five decades? Money can't buy you love, but understanding the Beatles' commercial appeal is instructive for anyone interested in marketing or brand management, the Getzes find.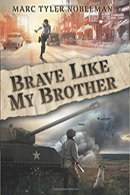 Scholastic Press, $15.99
Writing letters from England to his 10-year-old brother back in Cleveland during World War II, an American GI describes his life in an unfamiliar land and a dangerous time. Standing up to bullies becomes a challenge for both brothers, calling forth their courage, humor and compassion. Gen. Dwight Eisenhower makes a cameo appearance in this lively, big-hearted novel for readers in grades 2-5.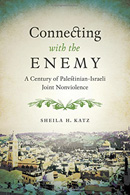 University of Texas Press, $27.95
Coexistence is a grass-roots movement. And nowhere is that more evident than in the struggle to build bridges across the Israeli-Palestinian divide, says Katz, professor of Middle East history and contemplative studies at Berklee College of Music. For decades, thousands of ordinary Israelis and Palestinians have braved scorn and violence to work together toward peace and acceptance. Katz examines these efforts, which challenge depictions of the region that emphasize division and despair, and right and wrong.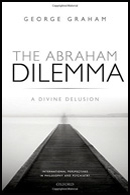 Oxford University Press, $49.95
As Abraham raises his arm to slay Isaac, is he a faithful servant of God or someone under the sway of a powerful delusion? Graham, a philosophy professor at Georgia State, uses the disquieting biblical story as a touchstone in this elegant consideration of the line between healthy and unhealthy forms of religiosity.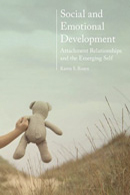 Palgrave Macmillan, $42
Rosen, associate professor of psychology at Boston College, presents an overview of the effect of early relationships on development that's both scholarly and engaging. According to one of its scholar-reviewers, this volume "is the definitive textbook on attachment and the development of the self — a key topic for students of development as well as clinicians of all orientations."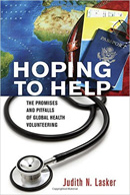 ILR Press, $19.95
Much-needed care or thinly disguised colonialism? Lasker, NEH Distinguished Professor of Sociology at Lehigh University, looks at the many aspects of international health volunteering — derided by some as "voluntourism" — from the perspectives of the various stakeholders. The topic is timely: Global-health activities are an increasingly popular volunteer draw; the number of U.S. residents who heed the call each year already exceeds 200,000, Lasker reports.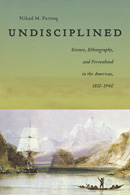 New York University Press, $30
For her first book, Farooq, associate professor in Georgia Tech's School of Literature, Media and Communication, surveys a particular kind of dynamism in the American story. "This book is about journeys — from chance adventures to forced relocations, wanderings to willful missions — that foster new bonds of community and kinship, sometimes among the most seemingly disparate groups of people," she writes.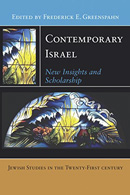 New York University Press, $30
The Gimelstob Eminent Scholar of Judaic Studies at Florida Atlantic University, Greenspahn presents essays by distinguished experts on the contradictions and competing views that define modern Israel, with an emphasis on the areas where image and reality don't necessarily align. Organized into four sections — "History," "Society," "Religion" and "Identity" — the collection scrutinizes Israel's achievements, challenges and aspirations.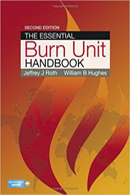 CRC Press, $29.95
Roth, a plastic surgeon in Las Vegas, has co-authored a concise, practical guide aimed at medical personnel who care for burn victims. The more than 1 million burn injuries that happen in the U.S. each year lead to approximately 700,000 emergency-room visits and about 40,000 inpatient acute hospitalizations. "Each patient presents a unique challenge," the authors write, "and therapy must be planned and tailored to the individual patient from the time of admission."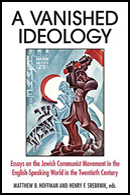 SUNY Press, $85
This essay anthology is the first book to survey extensively the Jewish Communist movement in English-speaking countries during the 20th century. Srebrnik, a political science professor at the University of Prince Edward Island, and his co-editor assemble readings that track the movement, influenced by Jewish sources and the Bolshevik revolution, as it spread throughout Australia, Canada, Great Britain, South Africa and the United States.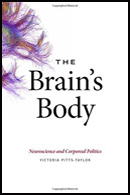 Duke University Press, $22.95
Through the lenses of neuroscience and sociology, Pitts-Taylor, chair of feminist, gender and sexuality studies at Wesleyan, examines how the brain interacts with and is impacted by social structures, particularly those related to race, class, gender, sexuality and disability. She also probes how these social structures shape neuroscientific knowledge itself.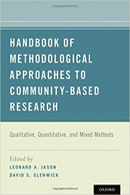 Oxford University Press, $69.95
Co-edited by Jason, a psychology professor at DePaul University, this volume outlines current methodologies relevant to community-based research, illustrating their applicability to specific social problems or projects. It is designed to help researchers understand and apply the latest quantitative, qualitative and mixed-methods approaches.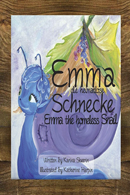 Green Ivy Publishing, $11
A snail's tale told in both English and German, this illustrated book for children ages 3 to 8 follows along as a plucky mollusk tries to find a replacement for her broken home. The colorful adventure ends happily, danke schön.