On the Bookshelf
Faculty books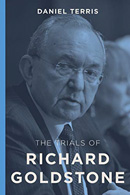 Rutgers University Press, $37.95
Former South African judge Richard Goldstone was revered for his anti-apartheid work, and for prosecutions that held Yugoslavian and Rwandan leaders accountable for mass atrocities. Then a flawed investigation into alleged war crimes by Israel in Gaza called his reputation into question. Terris, dean of the Al-Quds Bard College of Arts and Sciences, and director emeritus of Brandeis' International Center for Ethics, Justice and Public Life, takes a fresh look at the Jewish jurist's principled career.
Palgrave Macmillan, $119.99
Part of a series on East Asian popular culture, this volume of essays, co-edited by fine arts professor Wong, surveys the garments, accessories and fabrics of modern Asia. Tailored for a wide range of readers, including students of visual culture and art history, the book touches on topics as diverse as school uniforms in modern Japan and ladies' fans in Republican China.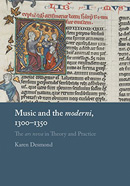 Cambridge University Press, $99.99
Assistant professor of music Desmond explores the French ars nova, the revolutionary style that transformed music in the late Middle Ages. This so-called new art, she finds, grew out of innovations in music notation that made good on what was then an astonishing claim: Whatever can be sung can also be written down.
Alumni books