On the Bookshelf
Alumni books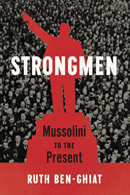 W.W. Norton & Co., $28.95
Historian Ben-Ghiat takes up a timely topic: What do authoritarian leaders like Silvio Berlusconi, Vladimir Putin and Donald Trump have in common, and how can they be stopped? Every strongman, the author asserts, finds ways to "establish forms of personalist rule, which concentrates enormous power in one individual whose own political and financial interests prevail over national ones in shaping domestic and foreign policy."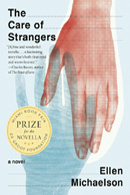 Melville House, $16.99
This short novel about a friendship that changes the lives of an orderly and an intern in a gritty Brooklyn hospital in the 1980s has unexpected emotional resonance in 2021. Michaelson, a physician and an MFA graduate, follows the two women as they discover their shared commitment to easing suffering — and their need to take care of themselves as well.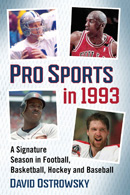 McFarland, $39.95
Journalist Ostrowsky revisits a banner year in American sports history. Eminences grises Michael Jordan, Wayne Gretzky and Joe Montana were still commanding respect as players; after one lopsided Super Bowl win, the Dallas Cowboys were headed toward another; and a walk-off homer gave the Toronto Blue Jays their second consecutive World Series trophy. Grab the peanuts and Cracker Jack, and enjoy the memories.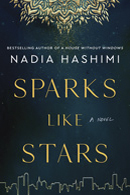 William Morrow, $27.99
Hashimi's latest novel holds a mirror to the fractured lives of Afghanistan's women and children, as a successful Afghan American surgeon is drawn back to Kabul to uncover the truth about the assassination of her immediate family decades before. Losses must be squarely faced, she finds, before healing can begin.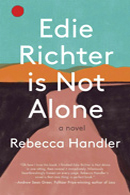 The Unnamed Press, $23
Edie Richter moves with her husband from San Francisco to Perth. But even amid new and beautiful surroundings, she can't forget a simple truth: She has done something unthinkable. What that is and how Edie deals with the consequences drives this comic, heartbreaking debut novel about a woman's grief and guilt.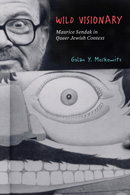 Stanford University Press, $30
A literary biography that's also a cultural history, "Wild Visionary" examines the life and work of picture-book author Maurice Sendak (1928-2012). Mosko­witz, an assistant professor of Jewish studies at Tulane University, reveals how his subject tapped into his brave inner child, and his queer and Yiddish sensibilities, to work through the emotion Sendak said forms the core of "Where the Wild Things Are": "the terror not so much of childhood, but of being alive."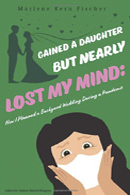 Telemachus Press, $9.99
This funny, true story of a backyard wedding that, as the mom of the groom asserts, went on "despite a small thing like a global pandemic" will warm the heart of anyone who's struggled to celebrate family ties, especially during lockdown. Many of the vignettes shared here originally appeared on Fischer's popular Facebook page "Thoughts From Aisle 4."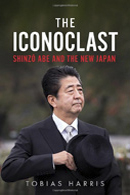 Hurst, $29.95
A Japan analyst at a global CEO consulting firm, Harris combines an insightful biography of the longest-serving prime minister in Japanese history with a deep dive into postwar Japan. Throughout his political career, Harris writes, Abe pursued nothing less than a sea change: to "carry out Japan's return to the world of power politics" and "shed the vestiges of defeat and occupation."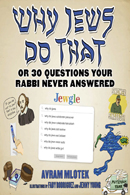 Skyhorse, $22.99
"I've heard of the Torah; WTF is the Talmud?" "Why are Jews obsessed with food?" "Is pot kosher?" With equal parts irreverent humor and cut-to-the-chase clarity, Rabbi Mlotek answers these questions about Judaism and many more. Perfect for readers of all faiths, "this book is for you, whoever Jew are," the author explains. "Ask away."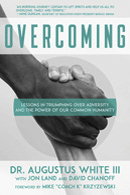 Post Hill Press, $28
This volume offers portraits of 20 individuals who personify resilience and survival, including Mangok Bol, IBS MSF'13, a former Lost Boy of Sudan who's now a program administrator at Brandeis' Mandel Center for the Humanities. The lives of these ordinary, everyday heroes present a master class in facing down adversity.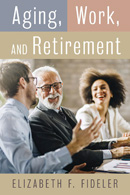 Rowman & Littlefield Publishers, $35
Fideler, a founding member of Boston College's Sloan Research Network on Aging and Work, assesses why people choose to put off retirement during their golden years and what challenges they face in the workplace, not the least of which is the still-potent sting of ageism. A useful source of information for sociologists, psychologists, corporate leaders and policymakers.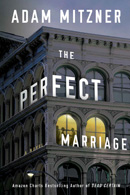 Thomas & Mercer, $15.95
As they celebrate their first anniversary, James and Jessica Sommers realize their marriage may not be as serene as they once thought. In this new thriller by attorney and prolific novelist Mitzner, sidelined exes, an unhappy child and inopportune business dealings cast dark shadows on a formerly charmed union.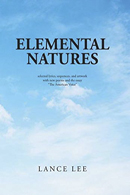 iUniverse, $23.99
A collection of poetry from across Lee's long writing career, "Elemental Natures" also presents new poems and an essay, "The American Voice," which examines the lyricism and depth of the poetry of Walt Whitman, Robinson Jeffers and Robert Lowell. Lee's own work is characterized by stunning natural imagery: "The clouds are a fogbank whose front of white flame marbles with shadows / as it slides north under a sun that enamels the skybowl blue."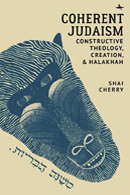 Academic Studies Press, $29
Cherry, rabbi at Congregation Adath Jeshurun, in Elkins Park, Pennsylvania, leads an exploration of how Judaism integrates history, traditional sources, philosophy, science and the law into guidance that can be as meaningful today as it was centuries ago. Cherry is the featured lecturer for the Introduction to Judaism course in "The Great Courses" series.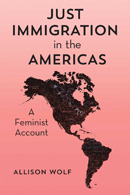 Rowman & Littlefield, $125
This book argues that the U.S., Mexico, and Central and South America should adopt an interdisciplinary feminist approach to immigration justice, working to identify and resist global oppression in immigration structures, policies, practices and norms. Wolf is an associate professor of philosophy in the Center for Migration at La Universidad de los Andes, in Bogotá, Colombia.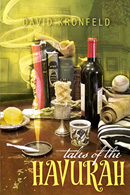 BookBaby, $19.99
A work of fiction, the interrelated stories told here recall life in the Jewish counterculture just after the 1960s, when Americans went in search of alternative lifestyles and spiritual meaning. Narrated by an irreverent pot-smoking 20-something, these sometimes funny, sometimes serious tales present an array of characters reinterpreting their traditions and finding their way.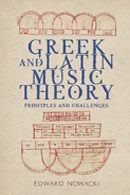 University of Rochester Press, $99
"Greek and Latin Music Theory" enlarges our understanding of our musical heritage by explicating the principles in treatises on music theory dating from the classical period of ancient Greece to the 16th century of the Common Era. Nowacki is a professor emeritus of musicology at the University of Cincinnati.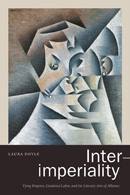 Duke University Press, $29.95
Using feminist, decolonial and dialectical theory, Doyle, professor of English at UMass Amherst, shows how inter-imperial competition has generated a systemic stratification of gendered, racialized labor, and how the literary arts have helped both to constitute and challenge this world order.