Alumni News
Five Join Alumni Association Board
As of July 1, the Alumni Association Board of Directors has a new look. Five new members-at-large have been welcomed to the board, and Douglas Affinito '80 and Lewis Brooks '80, P'16, were elected vice presidents. All are serving two-year terms. Several recent board members now serve on the Board of Trustees.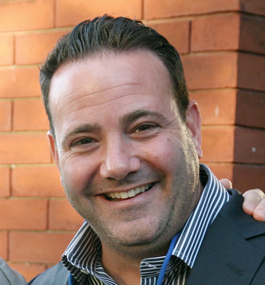 Michael Gerstein '96
Michael is chief director of Flagship Merchant Services, a leading payment-transaction firm he co-founded. He majored in comparative politics at Brandeis and graduated from DePaul University College of Law. Michael and fellow soccer captain Brad Akers '95, president of the Alumni Club of Chicago, led the successful fundraising campaign to install new athletic bleachers at Brandeis. Michael has also established an endowed scholarship, hired alumni to work at his company and created a community-service award program for students. He and his wife, Sharon, have two children and live in Sudbury, Mass.
Fondest memory: "Winning the ECAC soccer championship."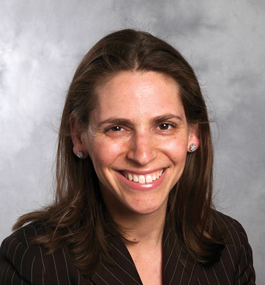 Talee Zur Potter '97
Talee is assistant general counsel at JPMorgan Chase, where she specializes in employment law and social media governance. She majored in history and American studies at Brandeis and graduated from the Benjamin N. Cardozo School of Law at Yeshiva University. Talee served on her 10th Reunion committee, is a member of the Alumni Admissions Council and is active in several alumni networks. She and her husband, Harvey '95, have two children and live in New York City.
Lasting impact: "Brandeis cultivated my intellectual curiosity, and introduced me to my husband and a community of friends."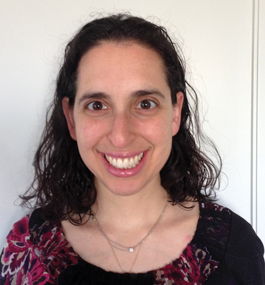 Janna Rosenberg '02
Janna is an associate at Rosenberg & Estis in New York City, specializing in residential and commercial real estate. She majored in history at Brandeis and earned her JD from Brooklyn Law School, where she was a founding member of the Street Law Project and was active in the Community Development Clinic. She served as co-chair of her 5th Reunion committee and interviews prospective students as a member of the Alumni Admissions Council. Janna and husband Michael Berger '02, who works in career development at New York University, have two children and live in New York.
Fondest memory: "Too many to choose! Rarely does a day go by that I don't think back fondly on a Brandeis moment, whether it's hanging out with friends or having breakfast with Professor Robert Reich."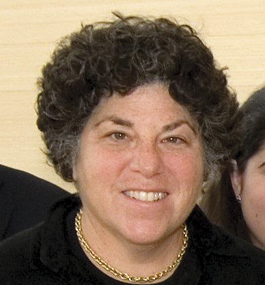 Mindy Schneider '75
Mindy worked at NewYork-Presbyterian and Mount Sinai Hospitals in New York City for many years. She is active in many charities, including the Schneider Children's Medical Center of Israel, Central Synagogue in New York City and College Outreach USA. She majored in economics at Brandeis and earned her MPA from New York University. She and her family have generously supported Brandeis through the years. Mindy has served on her Reunion committees and currently sits on the Arts Council. She and her husband have two children.
Why I volunteer: "I truly enjoyed my time at Brandeis — that is why I stay in touch and volunteer."
Curtis Tearte '73
Curtis is a senior executive in charge of IBM's relationships with state and local government and educational institutions in Georgia. He has held senior positions in numerous divisions during his 30-plus years at IBM. Curtis graduated from the University of Connecticut School of Law. He is a member of the Executive Leadership Council, and serves on the boards of the Georgia Chamber of Commerce, the University of Connecticut Law School Foundation and the Atlanta Tipoff Club.
Proudest Brandeis moment: "Joining Paul Regan '73 and Jose Perez '75 to establish the Joseph D. Warren Endowed Scholarship."
comments powered by

Disqus