Diversity, Equity and Inclusion Scholarship
The Diversity, Equity and Inclusion Scholarship (DEIS) is designed to support U.S. citizens and permanent residents from historically underrepresented backgrounds — including first generation college graduates — in pursuing a world-class Brandeis education. Eligible applicants seeking full-time master's degrees in select Humanities, Social Sciences, Music, and Biotechnology programs will be considered for this scholarship.(Participating programs and their corresponding deadlines can be found below.)
Our hope is that many of our DEIS scholars will move on to leading doctoral programs around the country. At GSAS, we are committed to supporting students as they navigate the challenging and exciting world of graduate study. Close relationships between students and faculty are a cornerstone of the Brandeis experience, and we take pride in the mentoring that our faculty and Center for Career and Professional Development staff provide. Our cohort of scholarship recipients will be able to take advantage of these already-proven support services as they prepare for doctoral applications and career opportunities.
The DEIS award includes:
Full credit toward an individual health insurance plan
Mentoring, counseling, workshops, and peer support to coach the cohort through the master's programs and beyond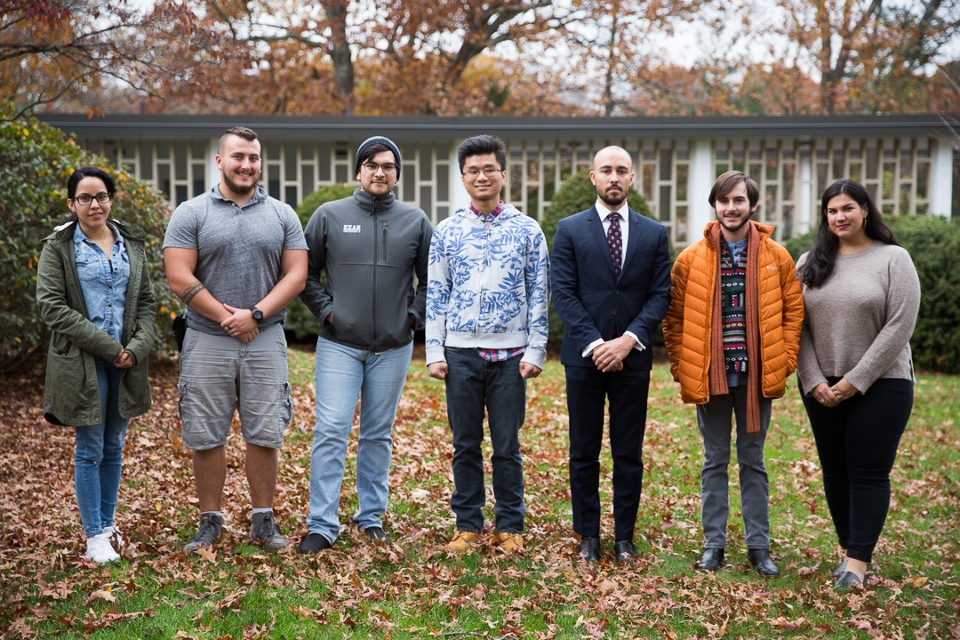 Photo Credit: Simon Goodacre
The Graduate School of Arts and Sciences welcomed eight Diversity, Equity, and Inclusion Scholarship (DEIS) recipients to campus in August 2019. The scholars represent the fourth cohort of the DEIS program, which began in 2016. The recipients will study Ancient Greek and Roman Studies, Biotechnology, English, and Philosophy. Read more about the 2019 Diversity, Equity, and Inclusion Scholars.
U.S. citizens and permanent residents who are interested in the scholarship should submit their admission applications by the deadlines listed by program below. Please note that, in some cases, the deadlines to be considered for the scholarship are earlier than our normal program deadlines. Candidates will also need to complete the FAFSA.
Participating Master's Programs (listed by deadline)
January 15
February 1
February 15
March 15
Please Note: March 15 is earlier than the admission application deadlines for the following programs.
May 1
Biotechnology (admission is rolling and will close when the cohort is full)