Alexander Fiksdal PhD'19, Psychology: Clinical Data Scientist, Brigham & Women's Hospital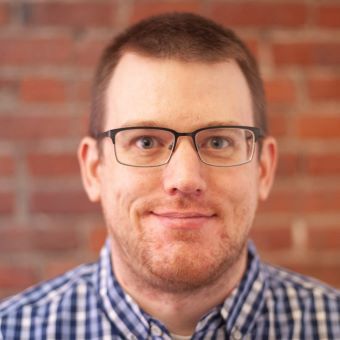 Can you describe your career path and how it has led to your current work?
My career path was not direct, but it was rewarding. After college, I spent a year abroad teaching English. Upon my return, I decided to refocus my career and applied to Psychology MA programs with the long-term goal of pursuing a PhD in Clinical Psychology. I completed my MA in Psychology at Brandeis, where I learned a great deal about science and data analysis in the Laboratory for Biological Health Psychology. I then applied to some Clinical Psychology PhD programs but ultimately did not get accepted (this was unfortunate but not uncommon--most programs have very low acceptance rates). I took a research analyst/coordinator position in a very different area (Biomedical Ethics), where I continued developing my quantitative and qualitative analysis skills. I was then accepted into the Psychology PhD program at Brandeis, where I was lucky enough to return to my old lab. I realized fairly early in the PhD program that I was no longer interested in pursuing a career in academia and shifted my focus to making the transition to data science. I continued to leverage the PhD program's opportunities to prepare, including taking courses in advanced statistics and conducting experimental research in the lab. Outside of the program, I also taught myself Python and machine learning methods. After graduating, I completed the Insight Data Science Fellowship, which specializes in helping PhDs transition from academia to industry. Through that program, I completed a data science project, presented it to Boston-based companies, and was hired by Brigham and Women's Hospital as a clinical data scientist.
What services and/or resources did you use while at Brandeis for your career search?
I consulted with Marika McCann at the Center for Career and Professional Development once I started considering data science as a possible career path. She was very helpful and, in addition to providing general guidance on resumes and cover letters, encouraged me early on to apply to the Wayfair Data Science Immersion Program as a way of getting more exposure to the field. My participation in that week-long program ended up clarifying the type of work I was interested in and the skills gaps I needed to address to make the transition possible. Marika's guidance definitely helped make my career change easier. I also spoke with friends (and friends of friends…and friends of friends of friends) who had pursued a similar career path. Those conversations were always illuminating and helpful. 
What skills from your Brandeis degree have you found most valuable in your current work? 
Any science-based PhD can provide valuable experience for careers in data science, and mine was no different. Conducting research and managing lab operations taught me how to manage competing priorities and execute a project from inception to completion. Working with other PhD students in the lab fostered valuable collaboration skills. Presenting research at conferences improved my ability to explain technical concepts to unfamiliar audiences. Applying experimental methods to biological health psychology research prepared me well for thinking about how to tackle problems as a clinical data scientist. I use statistics and R programming in my job every day, and I first learned those skills as part of my PhD program. Data science is a broad field but essentially requires a mix of statistics, experimental design, programming, and communication skills. These are all skills I was able to develop at Brandeis.
What advice do you have for current students as they embark on their career exploration or job search?
Start as early as you can. Take advantage of the resources Brandeis provides, especially The Center for Career and Professional Development. Do not be afraid to reach out to peers who are further along in the process. If possible, find an internship or other programs or opportunities to get exposure to real industry work. Even if it does not directly lead to a job opportunity, these experiences can help focus your efforts. Keep an open mind and be willing to explore a variety of opportunities. If you have gaps in your skillset that you cannot address as part of your graduate program, find outside opportunities to fill them. If you cannot find any, consider doing side projects and posting them to a blog or github page to document what you have learned. Landing a good job is a combination of preparation and luck, so try your best to stay patient and maintain a life outside of job searching. Finally, once you find a job, pay it forward when possible by helping out alumni or others asking for advice or informational interviews.