April L. French MA'14, History, PhD Candidate in History: Senior Academic Advising Professional, University of Wyoming, College of Health Sciences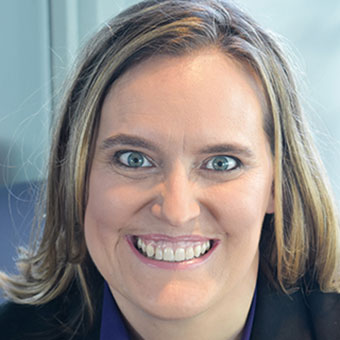 Can you describe your career path and how it has led to your current work?
Between my undergraduate and graduate education, I worked for a non-profit organization mentoring college students for 8.5 years. My time in graduate school provided me with the additional opportunity to work in temporary and part-time staff positions in higher education institutions, including Vancouver School of Theology, and Brandeis University. These opportunities and some significant self-examination informed my process of determining that working in a staff position advising and mentoring students in higher education would be a more suitable career choice for me than working as a faculty person teaching and mentoring students in academia. I am now working at my alma mater, the University of Wyoming, and I am able to have meaningful conversations in my office with students every day as they make decisions about career paths and academic trajectories. I love this job and am so grateful I made this move.
What services and resources did you use while at Brandeis for your career search?
When I made my decision not to pursue a position as a faculty person, I connected with Beyond the Professoriate, Versatile Ph.D., and the GSAS Brandeis Center for Career and Professional Development, and took as many webinars as I could regarding various career trajectories or strategies for moving beyond academia. I also began a 9-month process of conducting informational interviews with people throughout the US who had jobs that I thought might be interesting. Informational interviews are incredibly useful for determining what you would and would not like about various positions in various professions. The book "What Color is Your Parachute" was very useful in my discernment process. Throughout this entire process, I consulted with the Center for Career and Professional Development at the Graduate School of Arts and Sciences (GSAS) and I am grateful for the things I learned from these wonderful staff who work closely with the graduate student population at Brandeis and offer exceptionally useful feedback and insight in the process.
What skills from your time at Brandeis have you found most valuable in your current work?
One would think that my studies in Russian religious history while at Brandeis and my current position as a pre-health advisor at the University of Wyoming would not be connected, and that is basically true. Yet, the most valuable skill that I nurtured while at Brandeis, particularly from my time serving on university committees as a graduate student representative and working as an Academic Affairs Support Lead at GSAS, was the ability to grow my network with administrators, faculty, staff, and students in order to move projects forward that would benefit students. In my position as an academic and career advisor, I work daily with a broad range of people as I work to advocate for students' needs and empower them to connect with the right people across campus. In particular, my experience in academia while at Brandeis gave me a deep appreciation for faculty and their extensive workloads and I am now able to find a common language with faculty at the University of Wyoming as we all work together to improve students' learning experience.
What advice do you have for current students as they embark on their job search?
This journey can be very challenging and it will bring up a variety of emotions that might take you by surprise; especially if you are moving from an intended career of academia to a process of discernment away from academia, you will be going through a potential existential crisis and a shift in how you perceive your identity. The best advice I can give to you, therefore, is to be kind to yourself and to give yourself grace and space. The process of discernment and the journey of self-knowledge should not be rushed and you need to allow yourself time to go through this journey in order to understand your career preferences, the skills you bring to the table, and the things you truly love to do. One last thing, make sure you surround yourself with people who know you well, love you, and are rooting for you. That will make all the difference!