Daniel Friedman MA'18, Philosophy: Associate at Reputation Institute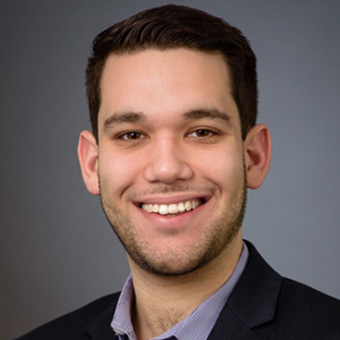 Can you describe your career path and how it has led to your current work?
After receiving my MA in Philosophy at Brandeis, I wanted to try my hand in office work before heading back to the world of academia (i.e. Philosophy PhD programs). At first, I was worried that no one would want to hire a Philosophy graduate student, but a GSAS career advisor helped me see how the skills I had developed as a Philosophy student, as well as my ability to analyze and solve complex problems, to communicate my ideas clearly and effectively in writing, were valuable across industries.
What services and/or resources did you use while at Brandeis for your career search?
During my time at Brandeis I made great use of the GSAS Center for Career Development. I attended a few lectures designed for those interested in consulting related work, and especially benefited from the personalized and thorough guidance I received from meeting with a career advisor. The Career Development staff went above and beyond to help me find the right fitting job and to effectively market my skill-set.
What skills from your Brandeis degree have you found most valuable in your current work?
Brandeis helped me develop an open mind to intricate and difficult problems, an ability to work collaboratively with others in a variety of capacities, and to remain comfortable digging for solutions required to solve complex problems.
What advice do you have for current students as they embark on their job search?
Do not be afraid to advocate for yourself until you find the right fit. Invariably, your time at Brandeis has prepared you to do important, thought-provoking work with the skills to match -- do not settle for less than you deserve and take advantage of the incredible resources Brandeis has to offer.