Emily Sigalow PhD '15, Near Eastern and Judaic Studies: Executive Director, UJA-Federation of New York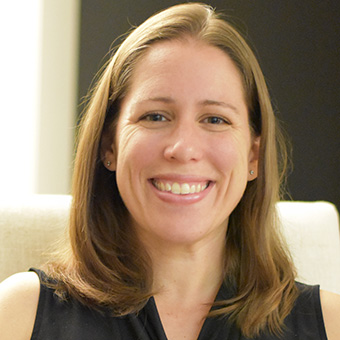 Can you describe your career path and how it has led to your current work?
I received my PhD in Near Eastern and Judaic Studies from Brandeis in 2015. From there, I worked in a series of postdoctoral fellowships. I had planned to remain in academia when I first received my PhD, but I ultimately decided that I did not want to move across the country for a faculty position because my family was rooted on the East Coast. I began to then look for jobs outside of academia, and shortly after I started my career search, I was offered my current position as the Executive Director of Impact and Performance Assessment Department at the UJA-Federation of NY. In my job as an Executive Director, I oversee a small team that conducts research, evaluation, and assessment work related to the NY Jewish community.
What services and/or resources did you use while at Brandeis for your career search?
I worked in the career office with Sue Levine when I was in graduate school.
What skills from your Brandeis degree have you found most valuable in your current work?
Graduate school was the place that I developed an analytical mind, and I think that has been the most valuable asset to my current work.
What advice do you have for current students as they embark on their career exploration or job search?
I think I would encourage graduate students to remember that there are multiple paths to professional happiness and success in life. The world truly is in need of more strategic thinkers, strong problem solvers, and data-informed decision-makers across all professions.